Shaily Menon, Ph.D.
Dean, College of Arts and Sciences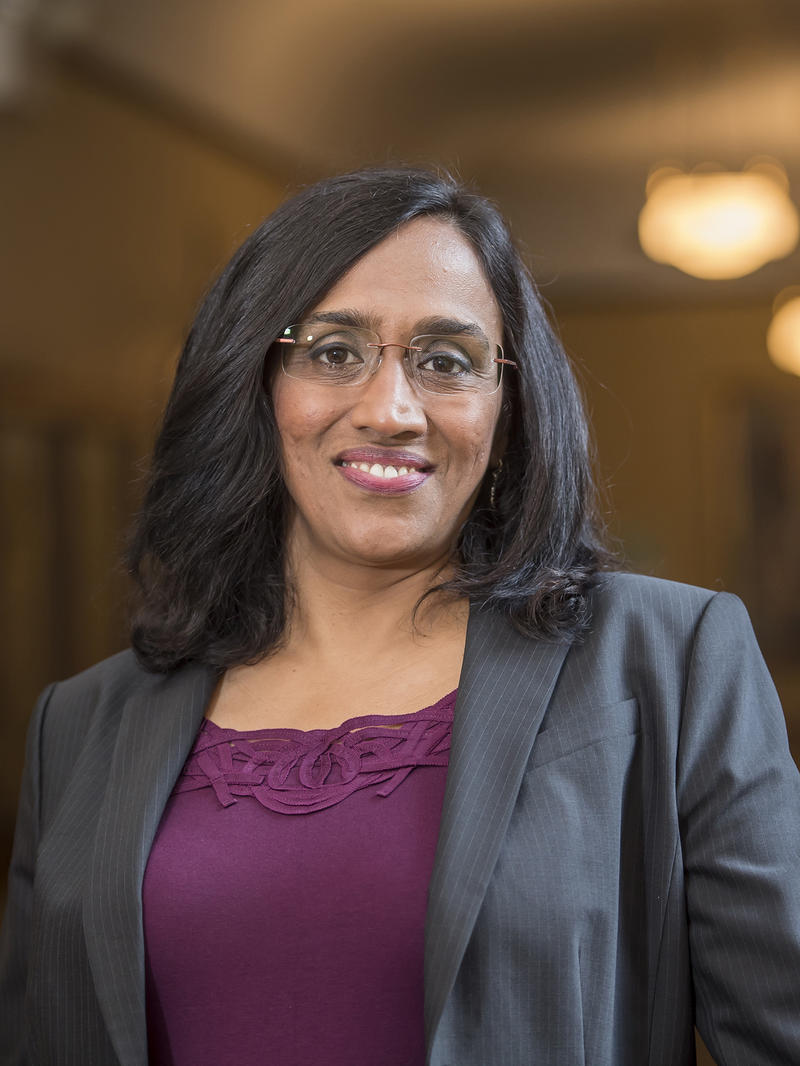 Shaily Menon, Ph.D., serves as Dean of the College of Arts and Sciences.
Dr. Menon's teaching and research have been in the areas of environmental ethics, conservation biology, global change, systems dynamics, and spatial modeling. Before joining Saint Joseph's University in 2017, Dr. Menon completed the prestigious American Council on Education Fellowship program. Previously, Dr. Menon served as associate dean for research, facilities planning, strategic planning, and community engagement in the College of Liberal Arts and Sciences at Grand Valley State University.
Her work in the community includes serving on the board of directors of a national organization, Asian Pacific Americans in Higher Education.
Dr. Menon received a bachelor's degree from St. Xavier's College in Mumbai. She earned master's degrees in animal behavior and ecology from the University of South Carolina and in animal physiology from the University of Bombay. Dr. Menon received an interdisciplinary doctorate in zoology, natural resources and anthropology at The Ohio State University and completed a postdoctoral fellowship at the University of Massachusetts.