New Programs Coming

Fall 2022
In the fall of 2022, Saint Joseph's fully expects to offer an expanded array of in-demand, accredited health and science programs including occupational therapy, physical therapy and pharmacy in the University's future School of Health Professions and historic Philadelphia College of Pharmacy. These programs will offer direct-entry or accelerated pathways that allow first-time college students to seamlessly transition from high school into a professional program once meeting all the progression requirements. Made possible by our planned integration with University of the Sciences, these programs prepare strong leaders and trailblazers in the most sought-after career fields.
Saint Joseph's plans to start accepting applications for these programs in June of 2022.
Bachelor's Degree Programs
Learn about the chemical compounds and processes in living organisms as a biochemistry major. Studying biochemistry gives you a strong foundation in biology, chemistry, physics, and mathematics, as well as opportunities to conduct independent research in advanced biochemistry labs. With a biochemistry degree, you can pursue a career in industries such as pharmaceuticals, engineering and food sciences or further your studies in graduate or medical school.

Gain the knowledge and skills needed to investigate and solve the mysteries of health with the medical laboratory science program. As a medical lab science major, you'll complete courses in biology, chemistry, genetics and immunology and work with the latest medical technology during your fourth-year clinical rotations, preparing you for a career as a medical laboratory scientist, also known as a clinical laboratory scientist or medical technologist.

Study the structure and function of the nervous system across a variety of theoretical and clinical contexts as a neuroscience major. The neuroscience program features an interdisciplinary curriculum with three tracks — molecular and medicinal, clinical health and theoretical — and opportunities for hands-on research alongside faculty mentors. Neuroscience majors often continue their studies in graduate, medical or health professional school and go on to pursue careers in academic, clinical, medical or government settings.
Graduate & Doctoral Degree Programs
Hawk Hill & University City
When we are integrated as one University, students will have the best of both worlds — studying, living and learning on Hawk Hill and in the heart of University City. The current University of the Sciences campus offers state-of-the-art science facilities and the nation's first pharmacy school.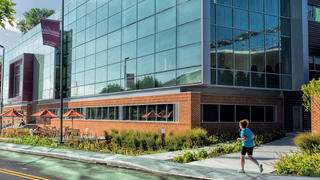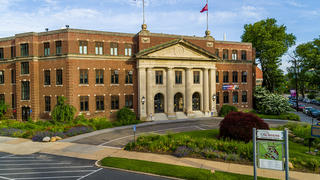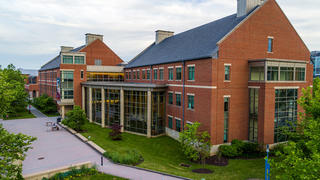 Integrated Professional Education Complex (IPEX)
This 57,000-square-foot, three-story building is where healthcare education and experience meet. It's where students in numerous life sciences and health sciences programs, including pharmacy, PT and OT, can get both classroom and hands-on learning opportunities. Inside, you'll find innovative learning spaces, simulation labs, a clinical lab and mock patient exam rooms. IPEX has also received awards for its sustainable design.
Philadelphia College of Pharmacy (PCP)
As the first college of pharmacy in North America, the Philadelphia College of Pharmacy is home to all pharmacy programs. It's the birthplace of the American Pharmaceutical Association, the American Journal of Pharmacy and the U.S. Pharmacopeia and Remington: The Science and Practice of Pharmacy.
McNeil Science and Technology Center (STC)
The McNeil Science and Technology Center (STC) supports programs in many exciting science fields. This 77,000-square-foot building features nuclear magnetic resonance suites, research and teaching labs, cold rooms and a three-story atrium, along with classrooms and offices.