New Programs Coming

Fall 2022
In the fall of 2022, Saint Joseph's fully expects to offer an expanded array of in-demand, accredited health and science programs including occupational therapy, physical therapy and pharmacy in the University's future School of Health Professions and historic Philadelphia College of Pharmacy. These programs will offer direct-entry or accelerated pathways that allow first-time college students to seamlessly transition from high school into a professional program once meeting all the progression requirements. Made possible by our planned integration with University of the Sciences, these programs prepare strong leaders and trailblazers in the most sought-after career fields.
Saint Joseph's plans to start accepting applications for these programs in June of 2022.
Bachelor's Degree Programs
Graduate & Doctoral Degree Programs
Health Science Programs

Graduate Info Sessions
Join our virtual information sessions on the combined health science programs made possible by Saint Joseph's planned integration with the University of the Sciences. The sessions cover program overviews, career outlooks and the admission process. Sessions run from 5:30-7 p.m. and end with a Q&A. You can register for the following sessions:
April 11, 2022
Physical Therapy (D.P.T.)
April 18, 2022
Physician Assistant Studies (P.A.)
April 25, 2022
Pharmacy (Pharm.D.)
April 27, 2022
New master's degree and Ph.D. programs
Hawk Hill & University City
When we are integrated as one University, students will have the best of both worlds — studying, living and learning on Hawk Hill and in the heart of University City. The current University of the Sciences campus offers state-of-the-art science facilities and the nation's first pharmacy school.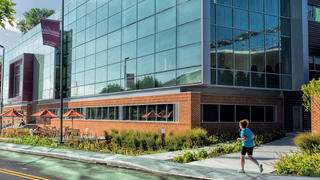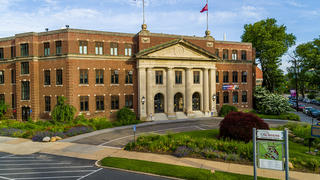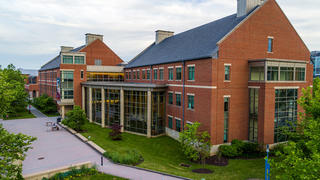 Integrated Professional Education Complex (IPEX)
This 57,000-square-foot, three-story building is where healthcare education and experience meet. It's where students in numerous life sciences and health sciences programs, including pharmacy, PT and OT, can get both classroom and hands-on learning opportunities. Inside, you'll find innovative learning spaces, simulation labs, a clinical lab and mock patient exam rooms. IPEX has also received awards for its sustainable design.
Philadelphia College of Pharmacy (PCP)
As the first college of pharmacy in North America, the Philadelphia College of Pharmacy is home to all pharmacy programs. It's the birthplace of the American Pharmaceutical Association, the American Journal of Pharmacy and the U.S. Pharmacopeia and Remington: The Science and Practice of Pharmacy.
McNeil Science and Technology Center (STC)
The McNeil Science and Technology Center (STC) supports programs in many exciting science fields. This 77,000-square-foot building features nuclear magnetic resonance suites, research and teaching labs, cold rooms and a three-story atrium, along with classrooms and offices.