Overview
What is a Data Science minor?
The data science minor at Saint Joseph's University is an interdisciplinary field that utilizes statistics, math, and computer science to extract insights from data. It includes topics such as machine learning, cluster analysis, data mining and data visualization. There is a heavy focus on organizing and analyzing large amounts of data.
Ways to Study Data Science
Because the data science program is an undergraduate minor, it complements a variety of majors, from computer science to biology to environmental science. The data science minor is open to students from all majors who have taken MAT 155, Fundamentals of Calculus, or above. Many of our students major in the following areas, but all majors are welcome to study Data Science:
Math
Actuarial Science
Computer Science
Economics
What Can You Do With a Data Science Minor?
Graduates are prepared for a variety of professions in data science or master's degree programs in data science. Data science skills are increasingly in demand in a large variety of industries, so this minor is a very marketable add-on to any major. The skills you will obtain with a data science minor are ubiquitous throughout a large variety of industries, including:
Technology
Finance
Pharmaceuticals
Government
Engineering
How will Saint Joseph's University Prepare You for a Career in Data Science?
By the time you graduate from our minor program, you will be able to analyze data sets using a variety of software and analytical approaches and communicate the results of technical data analysis in a manner that is understandable to non-specialists. Whether you go on to join the workforce after graduation or enroll in a master's degree program, you will be able to adapt to complex technological and analytical environments in the workplace. Additionally, Saint Joseph's University's Philadelphia campus provides multiple opportunities for undergraduates to pursue local data science internships and other career-enhancing experiences.   
The skills and knowledge you will obtain with a data science minor from Saint Joseph's University are increasingly in-demand from employers and are a growing field. 
Data scientist roles have grown over 650% since 2012, but currently 35,000 people in the US have data science skills, while hundreds of companies are hiring for those roles.
In January 2020, there were 41K full-time machine learning job postings on LinkedIn. Of those listings, 9K were entry-level positions.
Continue Your Education in Data Science
Saint Joseph's offers a variety of graduate degree options to help undergraduates further develop their skills and advance their careers, including:
Faculty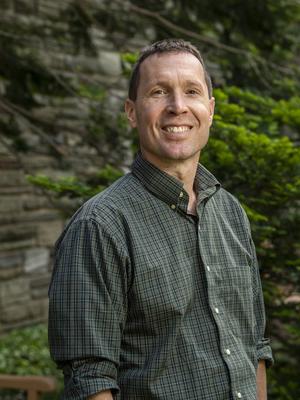 Professor, Chair of Mathematics