Overview
The M.S. in Health Education at Saint Joseph's University will prepare you to understand the value of diversity in society and to embrace a cross-cultural approach as you assist individuals in making positive health-related social and behavioral changes.
As a student, you will be mentored by expert faculty, many of whom are employed by surrounding healthcare institutions. This allows the faculty to provide invaluable practical insight for the graduate experience.
The multidisciplinary curriculum spans community assessment, program planning and implementation, and health services research, among other areas. You'll conclude your studies with a capstone research project and will be given the opportunity to engage in fieldwork, maximizing your practical experience.
The program offers two concentrations:
Applied Behavior Analysis (ABA)
A concentration in applied behavior analysis adds value to your degree. Behavior analysts help develop treatment plans for individuals dealing with behavioral disorders and learning obstacles, supervise behavior intervention plans, and develop strategies for wellness management.
Health Promotion and Wellness
A concentration in Health Promotion and Wellness involves the study of management and health promotion at the community level. Students focus on health promotion and wellness issues, leadership skills, health disparities, the social detriments of health, policy and health program development and promotion, as well as the proper navigation within these systems of care. The curriculum combines an understanding of the current US health system as well as international health systems, integrative preventative health and management concepts. This degree will be well suited for public health program managers, health services administrators, health services providers, and care coordinators in behavioral health and gerontology.
Program Director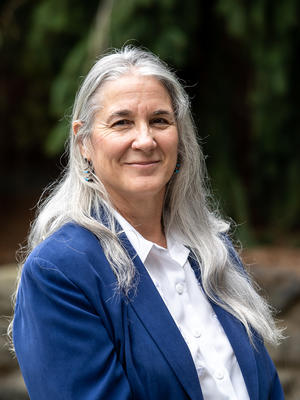 Sally Kuykendall, Ph.D.
Professor of Health Studies; Chair of Health Studies
At a Glance
Length

24 months

Start Terms

Fall, Spring, Summer

Format

On-Campus

Credits & Concentrations

Health Education with Applied Behavior Analysis - 36 credits
Health Promotion and Wellness Concentration - 36 credits

Full-time

9 credits per semester

Part-time

6 credits or less per semester

Tuition

$905 per credit (2020-2021)

Average Class Size

15 students

Average Work-Experience

The average student in the program has 7 years of work experience. A minimum of 2 years work experience is recommended to apply to the program.

Housing

While most graduate students commute, we do offer on and off-campus housing options for adult and graduate students.

Jobs in Health Education

Behavior Analysts work in fields such as:

GIS mapping and health patterns
Epidemiology
Curriculum Strategies
Health Services Research
Applied Behavior Analysis

Graduate assistantships

Graduate assistantships are offered on a limited basis. Please contact the program director for availability.

Discount Eligibility

Alumni of Saint Joseph's are eligible to receive 10% off the cost of this program through our alumni discount.
Completed a year or more of service with a recognized service organization? You may be eligible for our mission discount. 
Check with your employer to see if they are an Edcor or a Bright Horizons EdAssist member, which may entitle you to a discount on graduate programs. 

*note - discounts cannot be combined. 

Veterans

Our Office of Veterans Services can help you access and understand your benefits.