Our Commitment, Our Progress
In the pursuit of creating a campus that is welcoming to all, we are guided by our mission and our Ignatian values of reflection and action. Like many other universities and institutions across America, we are committed to this important work, understanding that the path to becoming a more diverse, inclusive and equitable campus can be challenging and complex. We invite our entire community to join us by coming together, working together and learning from one another.
This resource will act as a checkpoint on our goals and progress as we work towards being an inclusive, diverse and equitable community for all.
Strategic Initiatives for 2019-2020
Partner with Enrollment and Student Life to:

Pilot the Fly Program for Pell grant recipients to assist in college transition

Status: In progress for Fall 2019

Complete bias awareness training for admissions staff prior to the application review process

Status: In progress for Fall 2019

Improve recruiting strategies by partnering with local high schools, community colleges and other institutions

Status: In progress for Fall 2019

Develop enhanced relationships with counselors from high schools in the greater Philadelphia area

Status: In progress for Fall 2019

Partner with Human Resources to:

Enhance and expand Inclusive Excellence in Recruitment Education for all search committees introduced Fall 2018 via faculty hiring with three sessions offered in November 2018. Additionally, a session will be offered in December 2019 and open to all search committees – faculty, staff & administrative

Status: In progress for Fall 2019

Expand Equal Opportunity data analysis for all employment searches, exploring the applicant pool prior to launching interviews and candidate selection

Status: In progress for Fall 2019

Develop a shared DEI onboarding curriculum for all new employees, including faculty and staff.

Status: In progress for Fall 2019

Develop DEI education and support for newly hired and newly promoted supervisors

Status: To start for Fall 2020

Incorporate a race and gender equity review in the next University compensation review

Status: Utilizing a consulting firm, a comprehensive review to be completed in 2020

Explore ways to incorporate DEI performance indicators and assessment in the University performance management process

Status: Pilot to start in Spring 2020

Partner with Academic Affairs to:

Explore and develop an Inclusion & Diversity Forum for the SJU Community (with keynote)
Foster relationships with additional Community-Based Organizations to integrate with curriculum

Status: In progress for Fall 2019

Offer new and existing SJU community members the opportunity to participate in FACTUALITY.

All faculty are highly encouraged to incorporate teach-in programming into their syllabus, and staff and administrators are highly encouraged to attend. A planning group has been established with 5 opportunities on February 26 and 27, 2020
Status: In progress for January 2020

2020 Summer Initiatives

Continuation of the Multi-Cultural Faculty Learning Community

Diversity and Inclusion Academy, modeled after a successful initiative at Xavier University

Two 8-week hybrid semesters: Semester 1 will focus on systems, history, and self-awareness and reflection; Semester 2 will focus how to incorporate inclusivity into your work/life
Initial pilots will be focused on faculty members but quickly include staff, administrators, and possibly trustees
Status: In progress with for a proposed start of Fall 2021

Integrate and coordinate community engagement efforts across all departments

Status: In progress for Fall 2019

Utilize Place-Based Community Engagement Process to identify community partners and assess the needs of the local community

Status: In progress for Fall 2019

Strengthen the Gompers School relationship

Status: In progress for Fall 2019

Host events and lectures around DEI

Wednesday, February 5th at 7 pm, Cardinal John P. Foley Center

A Conversation: The Criminal Justice System, Communities of Color, and The Catholic Church
Journalist, Dawn Araujo-Hawkins, will be joined in conversation by Sr. Alison McCrary, SFCC, a social justice movement lawyer, and Lezley McSpadden, Michael Brown's mother. Michael's death five years ago sparked the protests in Ferguson, Missouri, which became one of the defining moments of the Black Lives Matter movement.

March 23rd

Jose Antonio Vargas - Define American: My Life as an Undocumented Immigrant

6:15 Pre-Talk reception with 15-20 SJU students (SJU Reads)
7:00 Speaking event with SJU community
7:40 Audience Q&A
8:00 Book Signing
Progress Report Highlights
Residence Life increased the cultural competency development for professional and student staff
The University bias activity response protocol was revised, with enhanced training
The Office of Community Standards coordinated a review of the Student Handbook and Community Standards process to address bias and discrimination, resulting in the creation of the Responding to Bias Activity Protocol, which contains:

Definitions of bias activity, discrimination, harassment, and hate crimes
Options for reporting bias activity, including anonymous reporting and the reporting of hate crimes to police agencies
Procedures for an institutional response to a report of bias activity
Processes for addressing reports of bias activity by the Office of Community Standards (e.g. review of reports by the newly formed Bias Activity Review Group, and the use of trained panels for hearings).

Additionally, the review resulted in the inclusion of a new violation (Engaging in Bias Activity) in the Student Handbook and clarified language regarding the access to student record information.
Residence Life was successful in their efforts to increase the diversity of Residence Assistants from 18% in 2018 to 33% in 2019

The Office of Teaching and Learning held a 6-week faculty development seminar taught by Dr. Aisha Lockridge on Decolonizing the Curriculum, Incorporating Diverse Teaching and Practice into the Classroom. Six faculty members were supported to participate in the seminar and substantially redesign a course, informed by antiracist and intersectional pedagogical practices.
New faculty orientation included sessions on creating an inclusive classroom
Several University mandates related to DEI have been initiated and are under discussion;

One curricular mandate proposes to add a diversity overlay course to the General Education Program
Another mandate proposes to pilot adding a discussion lab to a first-year seminar course related to topics around race, diversity, and inequality.
A third mandate proposes adding language to the faculty handbook that includes expectations of faculty in creating an inclusive environment in the campus community.

The Office of Teaching and Learning will continue to sponsor Dr. Janée Burkhalter and Dr. Aubrey Wang's Multicultural Faculty Learning Community. The key text this year is Cornelius Minor's We Got This.

Spring 2019

The Faith-Justice Institute held Engage 45 which were three educational presentations and a chance for student dialog
The University bias activity response protocol was revised, with enhanced training

Summer 2019

All first-year students who attended orientation in June 2019 participated in FACTUALITY

Fall 2019

On September 26, 2019, the Faith-Justice Institute, the Office of Inclusion and Diversity, and the Office of Teaching and Learning co-sponsored a Day of Learning on Catholic Social Teaching and Racism – Open Wide our Hearts. Dr. Shawnee Daniels-Sykes, Professor of Theology and Ethics at Mount Mary University, spent the day discussing the dismantling white privilege, unconscious racial bias, and a path forward. Our distinguished guest met with faculty and students, participated in a classroom visit, and ended the day with a reflection dinner.

Winter 2019

Approximately 400 members of the SJU Community participated in FACTUALITY training in January 2019

Spring 2019

CID Welcomed students from Episcopal Academy for a preview of college in Spring 2019
Hosted members of the community during the Diversity Lecture Series: An Evening with Andrew Gillum lecture in March 2019

Summer 2019

From June to July 2019, CID held its Annual ICC Summer Enrichment program for high school students
On August 12, 2019, the University partnered with the Wynnefield Overbrook Revitalization Corporation (WORC) along with the Wynnefield Business Association for a Back to School Event

Fall 2019

The Ignatian College Connection Pre-College Conference welcomed 42 local students and their parents to campus on October 5th
We are a community of unique individuals, sharing a deep sense of belonging – where our voices are heard, opinions are respected and our differences are celebrated and valued."

Nicole Stokes

Associate Provost for Diversity, Equity, and Inclusion
REPORTS
To read these reports, please log in using your SJU credentials.
Reports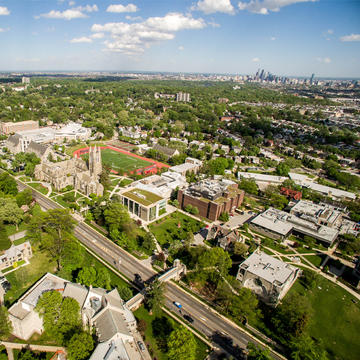 Inclusive Excellence Blueprint Draft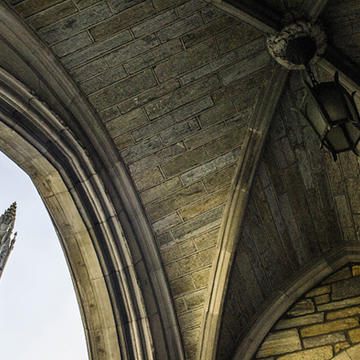 Racial Bias Taskforce Action Plan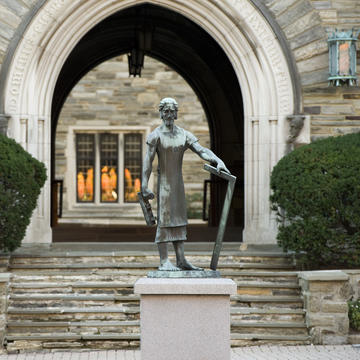 Campus Climate Survey Report
Responding to Racial Injustice
Why Do So Many White People Deny The Existence Of White Privilege?
Brando Simeo Starkey discusses how white people view our society through what sociologist Joe Feagin calls the "white racial frame."

Understanding Race and Privilege
The National Association of School Psychologists (NASP) provides the role, effects, and a reflection on that privilege plays in our society.

Why Whites Downplay Their Individual Racial Privileges
Researchers at Standford University's Graduate School of Business discuss their research that shows that white Americans when faced with evidence of racial privilege, deny that they have benefited personally.

Robin DiAngelo, the Author of 'White Fragility', on Implicit Bias and Racism
The author of 'White Fragility', Robin DiAngelo discusses how addressing racism makes many white people feel anger, fear, and guilt, which leads to denial, minimization, and defensiveness, even though racism inevitably touches everyone.

Reflections Based on Dr. Peggy McIntosh's Invisible Knapsack


The Psychology of Radical Healing
The Psychology of Radical Healing Collective provides the perspective of what psychology tell us about healing from racial and ethnic trauma.

What Does White Privilege Look Like?
For those who may challenge the concept of privilege, below is a list of everyday actions that African-American and black citizens of the United States have done with an unfortunate outcome. As a follow-up, research the names next to each item on this list to understand the history of each of these incidents.

I have the privilege as a White person because I can do all of these things without thinking twice about it...

I can go jogging (#AmaudArbery).
I can relax in the comfort of my own home (#BothemSean and #AtatianaJefferson).
I can ask for help after being in a car crash (#JonathanFerrell and #RenishaMcBride).
I can have a cellphone (#StephonClark).
I can leave a party to get to safety (#JordanEdwards).
I can play loud music (#JordanDavis).
I can sell CD's (#AltonSterling).
I can sleep (#AiyanaJones)
I can walk from the corner store (#MikeBrown).
I can play cops and robbers (#TamirRice).
I can go to church/Temple (#Charleston9).
I can walk home with Skittles (#TrayvonMartin).
I can hold a hair brush while leaving my own bachelor party (#SeanBell).
I can party on New Years (#OscarGrant).
I can get a normal traffic ticket (#SandraBland).
I can lawfully carry a weapon (#PhilandoCastile).
I can break down on a public road with car problems (#CoreyJones).
I can shop at Walmart (#JohnCrawford) .
I can have a disabled vehicle (#TerrenceCrutcher).
I can read a book in my own car (#KeithScott).
I can be a 10yr old walking with our grandfather (#CliffordGlover).
I can decorate for a party (#ClaudeReese).
I can ask a cop a question (#RandyEvans).
I can cash a check in peace (#YvonneSmallwood).
I can take out my wallet (#AmadouDiallo).
I can run (#WalterScott).
I can breathe (#EricGarner).
I can live (#FreddieGray).
I can ask someone to put a leash on their dog when it is required in the public park we are in (#ChristianCooper).
I CAN BE ARRESTED WITHOUT THE FEAR OF BEING MURDERED (#GeorgeFloyd).
Feedback
Have a suggestion or question or comment on diversity, equity, and inclusion at Saint Joseph's?