Brian M. Forster, Ph.D.
GEP Science Lab Coordinator; Chemical Hygiene Officer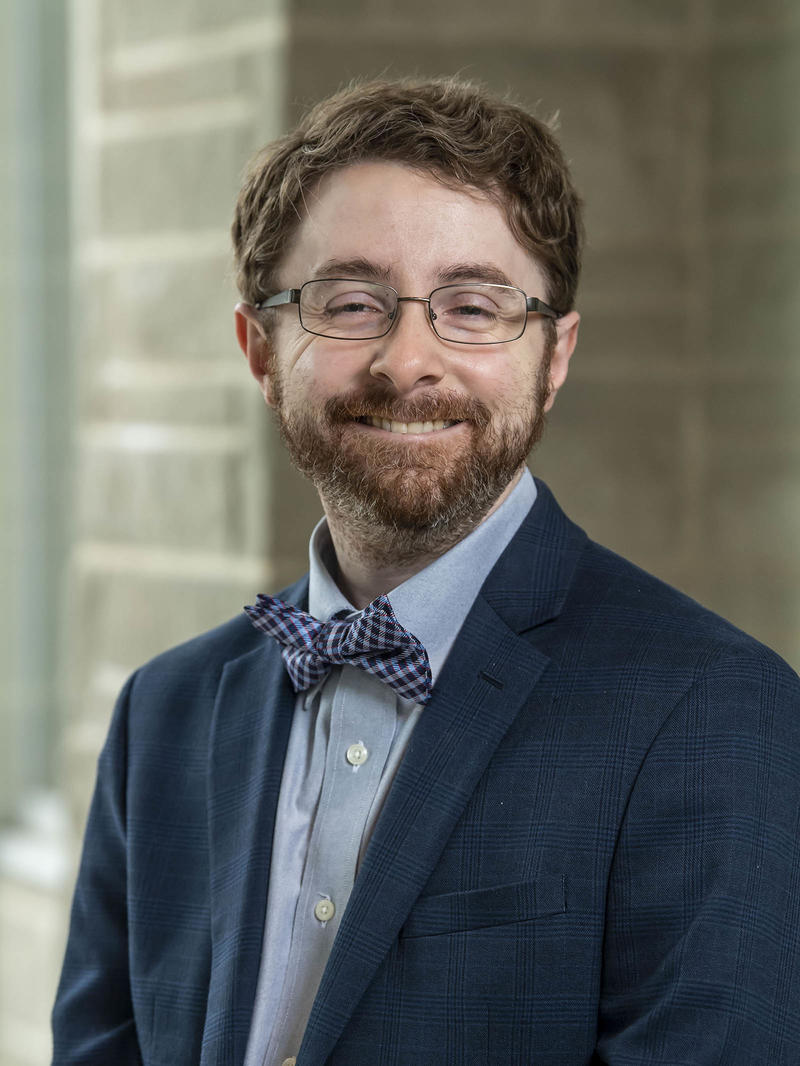 Dr. Forster is the laboratory coordinator for the General Education Program Natural Sciences laboratory-based classes for students who are not majoring in science. With his classes, he has several ongoing pedagogical projects focused on (a) examining how science can be taught effectively to non-science majors and (b) topics in microbiology education.
Dr. Forster is also involved in several science outreach programs. He is a member of the education committee of the Eastern Pennsylvania Branch of the American Society for Microbiology (https://epaasm.org/), the Pennsylvania Science Olympiad (https://www.pascioly.org/) and the Delaware Valley Science Fairs Organization (https://www.dvsf.org/).
Learn more about the GEP Natural Sciences Instructional Labs for Non-Science Majors by clicking the links below:
B.S. Biological Sciences (Cell/Molecular), State University of New York at Binghamton (2006)
Ph.D. Microbiology, Cornell University (2011)

Consultant/Math Instructor (2004-2008), Tottenville High School After-School/Saturday Academy, Staten Island, NY.
Laboratory Coordinator, GEP Natural Sciences (2011-Present), Saint Joseph's University, Philadelphia, PA.
Chemical Hygiene Officer (2018-Present)

Awards:

2017 Faculty Merit Award for Teaching Recipient
Ramirez, J., C. Arango Pinedo and B.M. Forster. 2016. Exemplary Contribution to the Curriculum Section of the Journal of Microbiology & Biology Education. Spotlighted at the American Society of Microbiology's Conference on Undergraduate Education (ASMCUE).
2014 #topprofsju Award Winner

Grants:

Terry, E. 2019. Calculus: Crossing the Bridge to Success in STEM. Mathematical Association of America (MAA, Tensor Foundation). Personnel: J. Cerda, PhD., J. Dessus, Ph.D., B.M. Forster, Ph.D.
King Smith, C., B.M. Forster, C. Fritz. 2014. Bringing Cell Biology to High School Students. The American Society for Cell Biology.
Forster, B.M. 2014. Development of a collaborative-based laboratory exercise investigating bacterial load in water samples. Association for Biology Laboratory Education (ABLE) Learning and Teaching Innovation Grant.
Li, E., B.M. Forster, C. Fritz, M. Jurkiewicz. 2013. Genes, Mutations, and Diseases: understanding the origins of genetic disorders through experimental learning. American Society for Biochemistry and Molecular Biology.
Forster, B.M. 2013. Integration of laboratory video tutorials and webcams for students completing their GEP Natural Sciences requirement through a laboratory-based class. Saint Joseph's University Technology Innovation Grant.