Janée Burkhalter, Ph.D.
Associate Dean and Professor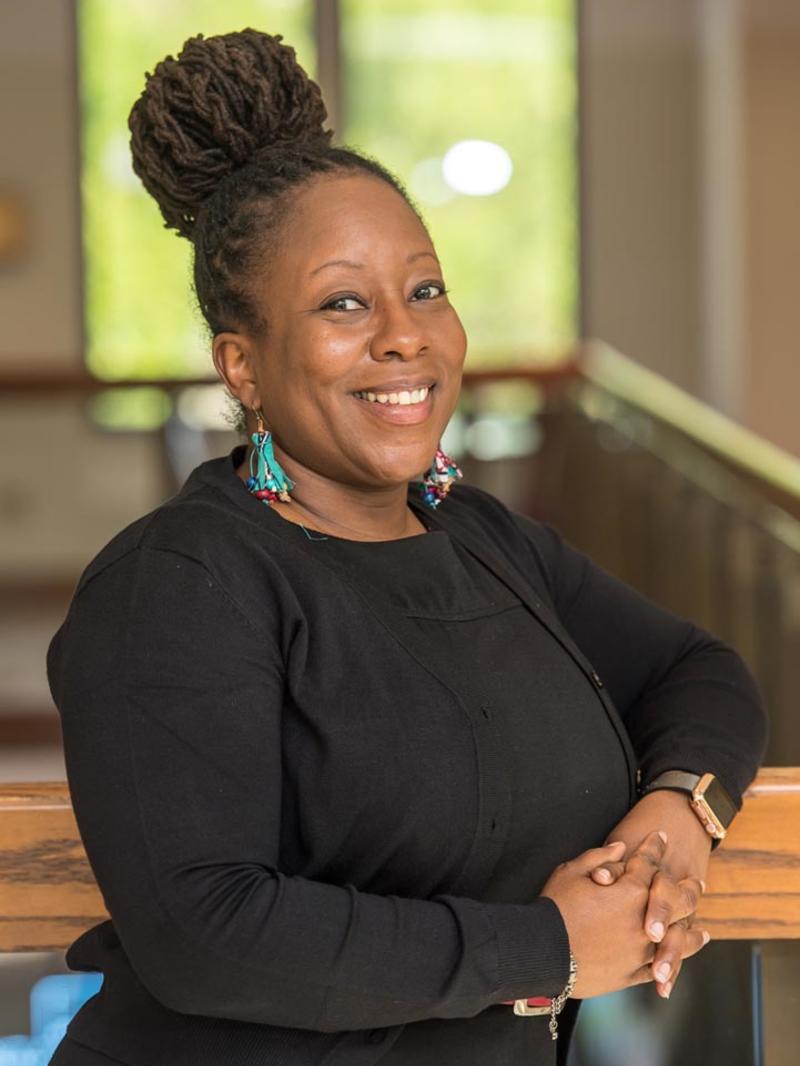 Prior to returning to academia, Dr. Burkhalter spent several years in financial services marketing, focusing on niche markets such as affluent consumers and Fortune 500 businesses.  As an academic, however, her interests focus on the unconventional – from niche markets and new media to nontraditional marketing practices such as brand placement. In fact, Dr. Burkhalter's current projects meld her concentration on niche markets with her interest in brand placement and investigate how the embedding of brands in music videos may influence the consumption behaviors of musical subcultures. Dr. Burkhalter has published in the Journal of Marketing Communications, the Kennesaw Journal of Undergraduate Research, the Journal of Financial Services Marketing, the Journal of Entrepreneurial Education, Business Education Digest and the Journal of Business and Economics Research. 
 
B.S., Business Administration (Marketing), Florida Agricultural & Mechanical University
MBA, Business Administration (Marketing), Florida Agricultural & Mechanical University
Ph.D., Marketing, Georgia State University

Burkhalter, Janée N. and Natalie T. Wood (2019). "#SocialTV: Understanding the Content & Structure of Scandal's Entertainment Community," Journal of Digital & Social Media Marketing, 7(2), 148-162.
Burkhalter, Janée N., Carolyn F. Curasi, Corliss G. Thornton and Naveen Donthu (2017). "Music and its Multitude of Meanings: Exploring What Makes Brand Placements in Music Videos Authentic," Journal of Brand Management, DOI: 10.1057/s41262-017-0029-5.
Burkhalter, Janée N. and Natalie T. Wood (Eds.). (2015). Maximizing Commerce and Marketing Strategies through Micro-Blogging. Hershey, PA: IGI Global.
Ferguson, Nakeisha S. and Janée N. Burkhalter (2014). "Yo DJ, That's My Brand: An Examination of Consumer Response to Brand Placements in Hip-Hop Music," Journal of Advertising, 44(1), 47-57. DOI: 10.1080/00913367.2014.935897.
Burkhalter, Janée N., Natalie T. Wood and Stephanie A. Tryce (2014). "Clear, Conspicuous and Concise: Disclosures & Twitter WOM," Business Horizons, 57 (May/June), 319-328. DOI: 10.1016/j.bushor.2014.02.001.

Celebrities
Entertainment and Music Marketing
Niche Markets
Non-traditional Marketing Tactics
Motivation
Authenticity
Neuromarketing