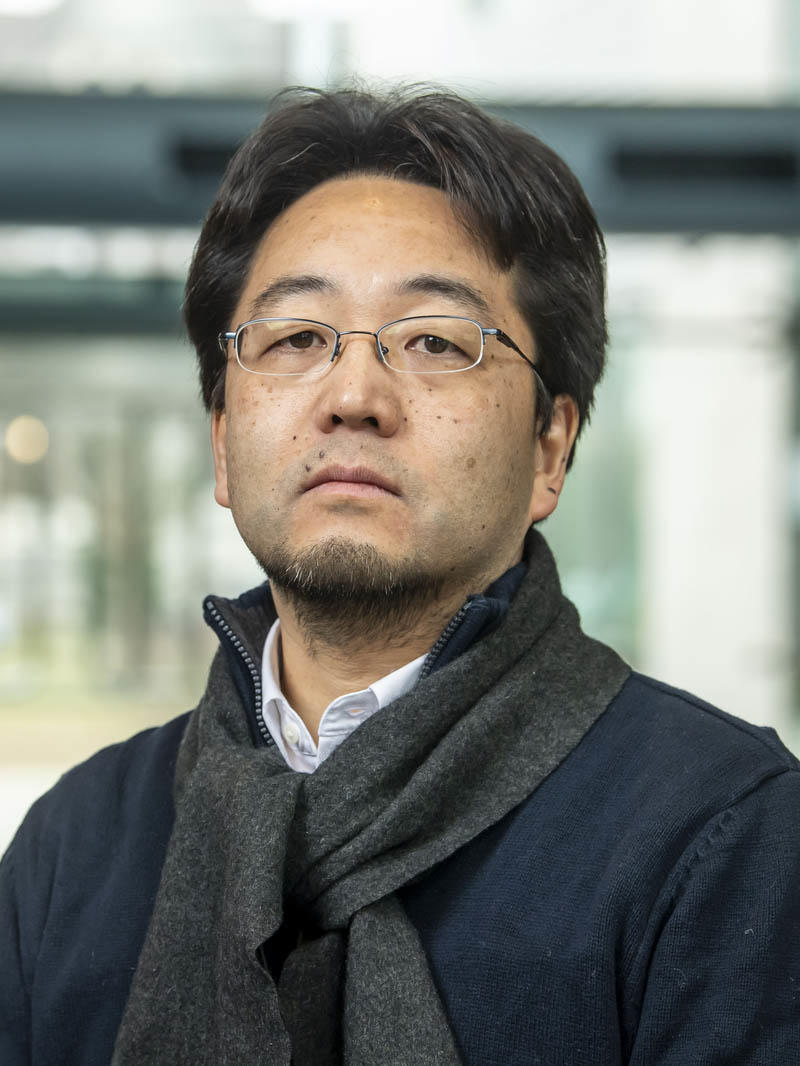 Office
Barbelin 203
Phone
610-660-1930
M.A. and Ph.D., University of Georgia
B.A., Sophia University, Tokyo, Japan

Dr. Fukuoka joined Saint Joseph's University in 2008. Dr. Fukuoka's major fields of study are International Relations, Comparative Politics, and Sociology of Culture. He is particularly interested in the socio-political implications of collective memory and nationalism in Asia, particularly Japan, in which underlying cultural as well as social structures are pursued within the broader framework of the sociological turn in IR theories. He is also a faculty member of Asian Studies Program and International Relations Program. Prior to SJU, Dr. Fukuoka taught at Georgia Institute of Technology and Spelman College.

Articles

"Judging the Past: Memory, Others, and Intergenerational Responsibility among the Japanese Youth." Memory Studies (2021), DOI: 10.1177/17506980211049901 (1st Author. Co-authored with Sachiko Takita-Ishii).
"Redesigning What is National: The Politics of Education and the New Moral Education Initiative in Globalizing Japan." Contemporary Japan (2021), DOI: 10.1080/18692729.2021.1971362
"Teaching How to Love Your Country in Schools?: A Study of Japanese Youth Narratives on Patriotic Education." National Identities (2021), DOI: 10.1080/14608944.2021.1931084 (1st Author. Co-authored with Sachiko Takita-Ishii).
"Commemorating and Othering: A Study of Japanese Public Opinion on Prime Minister Abe's 2013 Yasukuni Pilgrimage," East Asia, 36, no. 4 (2019): 349-368.
"Japanese History Textbook Controversy at a Crossroads?: Joint History Research, Politicization of Textbook Adoption Process, and Apology Fatigue in Japan," Global Change, Peace & Security, 30, no. 3 (2018): 313-334 (Special Issue on "School Textbooks, Peace and Conflict").
"Between Banality and Effervescence?: A Study of Japanese Youth Nationalism," Nations and Nationalism, 23, no. 2 (2017): 346-366.
"Memory and Others: Japan's Mnemonic Turn in the 1990s," in Routledge Handbook of Memory and Reconciliation in East Asia, ed., Mikyoung Kim (London, UK: Routledge, 2015), pp. 63-78.
"Japan's Asian Diplomacy and the Struggle over the War Memories," in Globalization, Development, and Security in Asia (Volume One: Foreign Policy and Security in an Asian Century: Threats, Strategies and Policy Choices), ed., Benny Teh Cheng Guan (London, UK: World Scientific, 2014), pp. 95-113.
"Memory, Nation, and National Commemoration of War Dead: A Study of Japanese Public Opinions on the Yasukuni Controversy," Asian Politics & Policy, 5, no. 1 (2013): 27-49.
"School History Textbooks and Historical Memories in Japan: A Study of Reception," International Journal of Politics, Culture, and Society, 24, no. 3-4 (2011): 83-103.
"Responsibility, Regret, and Nationalism in Japanese Memory," in Northeast Asia's Difficult Past: Essays in Collective Memory, eds., Mikyoung Kim & Barry Schwartz (Palgrave Macmillan Memory Studies, 2010), pp. 71-97 (1st Author. Co-authored with Barry Schwartz).
"Politics of Memory and Nationalism," in New Frontiers in International Relations Theory, ed., Takehiko Yamamoto (Tokyo: Seibundo, 2010), pp. 336-365 (in Japanese).
"Collective Memory: Why Culture Matters," The Blackwell Companion to the Sociology of Culture, eds., Mark D. Jacobs & Nancy Weiss Hanrahan (Oxford, UK: Blackwell, 2005), pp. 253-271 (2nd Author. Co-authored with Barry Schwartz & Sachiko Takita-Ishii).

Others

"A Critical Appraisal of the 'Comfort Women' Agreement between Japan and South Korea," E-International Relations (March 2016).
"Japanese History Textbook Controversies: The Missing Link," Asia Pacific Memo (March 2012).