Melissa Chakars, Ph.D.
Associate Professor and Chair of the Department of History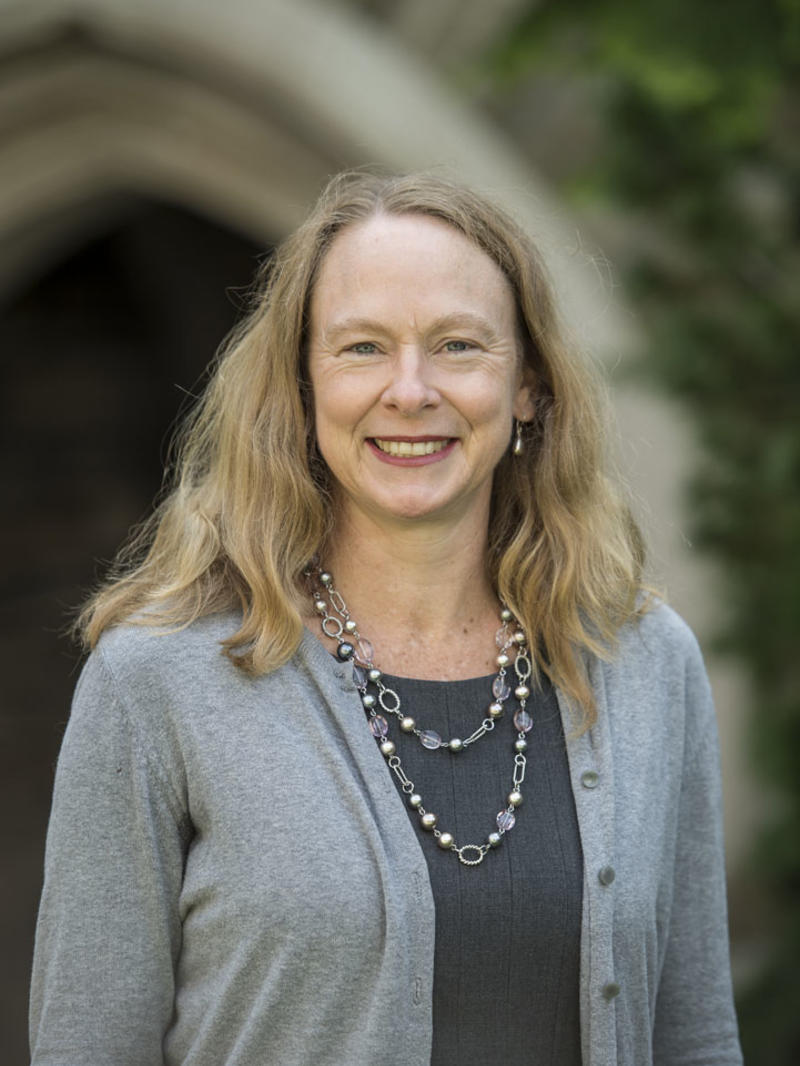 Office
Barbelin 112-M
Phone
610-660-1745
Dr. Chakars specializes in Eurasian history with a focus on the Mongolian peoples of Russia. In addition to publishing The Socialist Way of Life in Siberia: Transformation in Buryatia (Central European University Press, 2014), she has articles covering the topics of empire, identity, media, and gender, as well as the co-edited volume Modernization, Nation-Building, and Television History (Routledge, 2015). Her current project is a history of Buddhism in the Russian Empire and Soviet Union. Dr. Chakars has lived in the Russian cities of Ulan-Ude and Vladivostok, as well as traveled widely in Mongolia, the former Soviet Union, and Eastern Europe. She came to SJU in 2010.
B.A., Hunter College, City University of New York
M.A., Ph.D., Indiana University

Chakars, Melissa. Социалистический образ жизни в Сибири: Преобразования в Бурятии. Saint Petersburg, Russia: Academic Studies Press, Библиороссика, 2021.
(This is the translation into Russian of my 2014 book, The Socialist Way of Life: Transformation in Buryatia, which was originally published by Central European University Press.)
"Buddhism and the Siberian Buryat Chronicles: Stories of Origin, Rivalry, and Negotiation in the Russian Empire," History of Religions 60/2 (2020): 81-102, DOI: 10.1086/710574
"The All-Buryat Congress for the Spiritual Rebirth and Consolidation of the Nation: Siberian Politics in the Final Year of the USSR," Journal of Eurasian Studies (2020), doi: 10.1177/1879366620902863
"The Repression of Buryat Buddhism in the 1930s: Competing Narratives of Soviet and Western Histories During the Cold War," Mongolian Studies 38 (2020): 31-46.
"Free Time is Not Meant to be Wasted: Educational, Political, and Taboo Leisure Activities among the Soviet Buryats of Eastern Siberia," Nationalities Papers 47/4 (2019): 1-14.
"Disassembledge in the Siberian City of Ulan-Ude: How Ethnic Buryats Reconstruct through Time and Space," co-authored with Elizabeth L. Sweet in ed. Elizabeth L. Sweet, Disassembled Cities: Social and Spatial Strategies to Reassemble Communities (Routledge, 2018)
"Daily Life and Party Ideals on Late Soviet-Era Radio and Television Programming for Children, Teenagers, and Youth in Buryatia," Études Mongoles et Sibériennes et Centrasiatiques et Tibétaines, 46 (2015)
Modernization, Nation-Building, and Television History (Routledge, 2015), co-edited with Stewart Anderson
The Socialist Way of Life in Siberia: Transformation in Buryatia (Central European University Press, 2014)
"Professional Women and the Economic Practices of Success and Survival Before and After Regime Change: Diverse Economies and Restructuring in the Russian Republic of Buryatia," co-authored with Elizabeth L. Sweet. Geojournal, 79/5 (2014): 649-663.
"Identity, Culture, Land, and Language: Stories of Insurgent Planning in Buryatia, Russia," co-authored with Elizabeth L. Sweet. Journal of Planning, Education, and Research 30/2 December (2010): 198-209.
"Buryat Literature as a Political and Cultural Institution from the 1950s to the 1970s," Inner Asia 11 (2009): 47-63.

Russia
Former Soviet Union