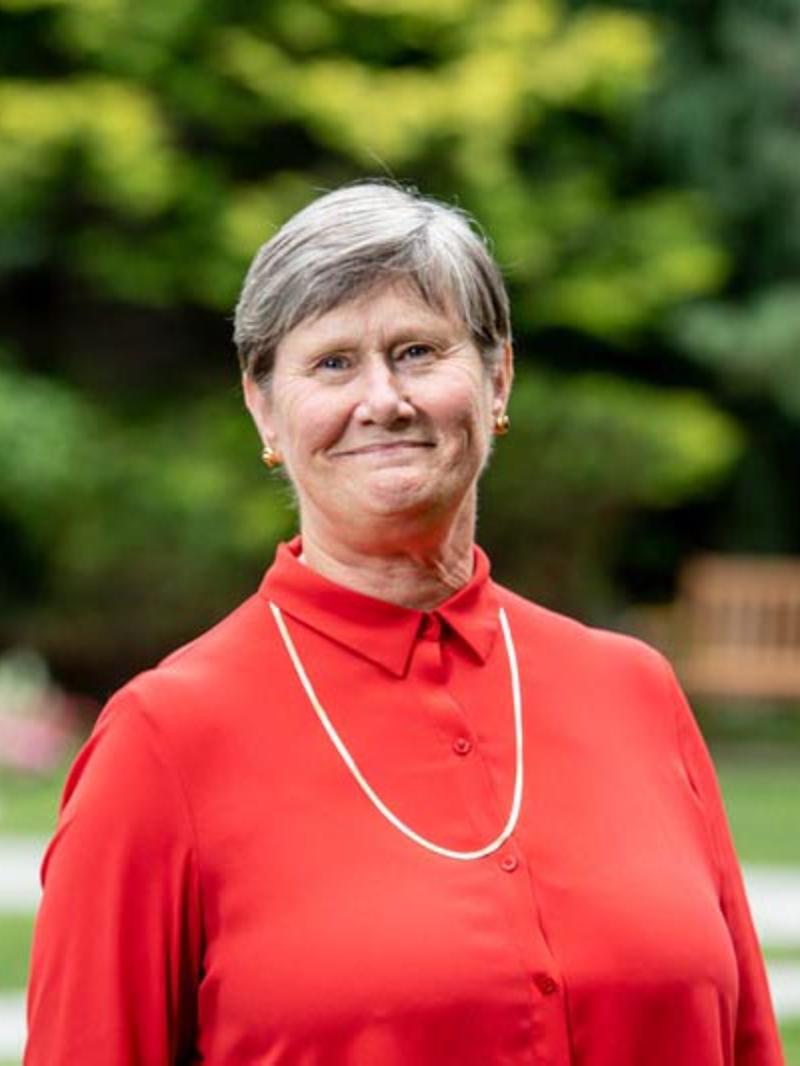 Office
Bellarmine 211
Phone
610-660-1866
B.S. Elem.Ed, summa cum laude, 1975, Centenary College of Louisiana
M. Div., summa cum laude, 1980, Candler School of Theology, Emory University
Ph.D., 1992, Emory University.

Theology and Religious Studies Faculty, SJU (Fall 1993-present)
Program director, M.A. in Theology and Society
Chair, SJU Department of Theology (June 2002-May 2005)
Chair, SJU College Council (2000-2002)
Ordained Elder, Louisiana Conference of the United Methodist Church (Deacon's Orders, 1978; Elder's Orders, 1981; Retired Connection, 2010)
Local church pastor, Louisiana Conference of the United Methodist Church (1980-85)
Faculty, Perkins School of Theology, SMU (1990-93)
Member, American Academy of Religion
Member, College Theology Society

"Rachel's Lament: Pastoral Theology and Pastoral Care with Those Experiencing Infertility and Pregnancy Loss," Journal of Pastoral Theology, 22/1 (2012): 3.1-3.17.
"Feminist Theologies and the Possibility of God Talk," Quarterly Review 22/2 (Summer 2002): 138-152.
"Christ and Suffering in Moltmann," The Asbury Theological Journal55/1 (Spring 2000): 85-104.
"History, Hermeneutics, and the Historical Jesus," Quarterly Review 19/2 (Summer 1999): 115-133.
"Mistaking Death for Life: Thelma and Louise and Tashi and the Christian Construction of Redemption," The Journal of Religion and Abuse: Advocacy, Pastoral Care and Prevention 1/1(1999): 15-35.

SJU Award for Teaching Excellence, 1996

Contemporary interpretations of Jesus as Christ and meanings of salvation, with particular attention to feminist and liberation Christologies; feminist theology; utopia and imagination; infertility and pregnancy loss as theological issues; Karl Rahner's theological anthropology; writing as a spiritual practice.