Nicolle Clements, Ph.D.
Associate Professor and Chair of Decision and System Sciences Department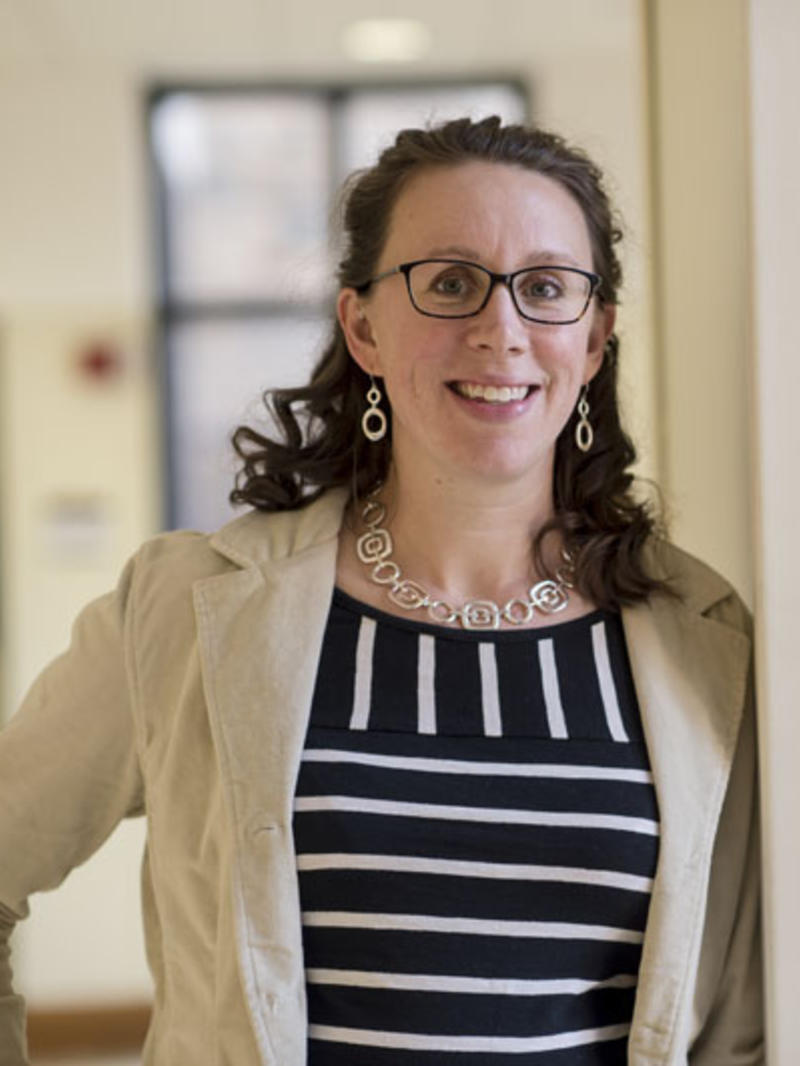 Office
348 Mandeville Hall
Phone
610-660-2215
Nicolle Clements is an Associate Professor at Saint Joseph's University in the Department of Decision System Sciences.  She is the Academic Coordinator of the MS in Business Intelligence & Analytics program. She earned her doctoral degree in Statistics from the Fox School of Business at Temple University, where she specialized in high dimensional multiple testing procedures. She also holds an M.S. in Statistics from Virginia Tech and a B.S. in Mathematics from Millersville University.  Dr. Clements has been teaching since 2009 and working as a statistical consultant since 2010.  Her research interests currently include spatial and environmental applications of multiple testing procedures, multiplicative time series modeling, and statistical analysis procedures dealing with substance abuse treatment.
Ph.D. in Statistics, Temple University Fox School of Business
M.S. in Statistics, Virginia Tech
B.S. in Mathematics, Millersville University

Kim, D.; Thomas, V.; Olson; Williams, M.; Clements,N. "Statistical Trend and Change Point Analysis of Land Cover Change Patterns in East Africa." (2013) International Journal of Remote Sensing. Volume 34, Pages 6636-6650.
Brooks, A., Carpenedo, C., Fairfax-Columbo, J., Clements, N., Benishek, L., Knoblach, D., Carise, D., Kirby, K. "The RoadMAP Relapse Prevention Group Counseling Toolkit™: counselor adherence and competence outcomes" (2013) Journal of Substance Abuse Treatment. Volume 45, pages 356–362.
Clements, N., Sarkar, S., Wei, W. "Multiplicative Spatio-Temporal Models For Remotely Sensed Normalized Difference Vegetation Index Data." Journal of International Energy Policy – June 2014 Volume 3, Number 1

Benishek, L., Dugosh, K., Kirby, K., Matejkowski, J., Clements, N., Seymour, B., and Festinger, D. "Prize-based Contingency Management for the Treatment of Substance Abusers: A Meta-analysis." Addiction (2014) Volume 109, Issue 9 pages 1426-1436
Clements, N. "A Comparison of Simultaneous Confidence Intervals to Identify Handwritten Digits." International Journal of Business Intelligence Research (2014). Volume 5, Issue 3
Clements, Nicolle, Sanat Sarkar, Zhigen Zhao, Dong-Yun Kim. "Applying Multiple Testing Procedures Detect Change in East African Vegetation." Annals of Applied Statistics (2014) Volume 8 (1), pages 286-308.
Festinger, D., Dugosh, K., Marlowe, D., Clements, N. "Achieving New Levels of Recall in Consent to Research by Combining Remedial and Motivational Techniques." Journal of Medical Ethics (2014) Volume 40 (4), pages 264-268.
Hudson, C., Kirby, K., Nick, C., Clements, N., Benishek, L. "Social Adjustment of Women with and without a Substance Abusing Partner." Journal of Psychoactive Drugs. (2014) Volume 46 (2), pages 106-113
Dugosh, K., Festinger, D., Marlowe, D., Clements, N. "Developing an Index to Measure the Voluntariness of Consent to Research." Journal of Empirical Research on Human Research Ethics. (2014).
Matejkowski, J., Dugosh, K., Clements, N., Festinger, D. "Development and pilot testing of an online training to raise awareness among criminal justice professionals of medications used to treat opioid addiction" Drug & Alcohol Dependence. (2015) Volume 146, e196.
Matejkowski, J., Dugosh, K., Clements, N., Festinger, D. "Pilot Testing of an Online Training for Criminal Justice Professionals on Medication-Assisted Treatment" Journal of Addictions & Offender Counseling (2015). Volume 36 (1), pages 13-27.
Festinger, Dugosh, Clements, Flynn, Falco, McLellan, Arria. "Use of the Internet to Obtain Drugs Without a Prescription Among Treatment-Involved Adolescents and Young Adults." Journal of Child & Adolescent Substance Abuse. (2016)
Kathleen Campbell Garwood , Alicia Graziosi Strandberg , Nicolle Clements (2016), Optimizing Resources to Better Forecast Future Profits, in Kenneth D. Lawrence , Ronald K. Klimberg (ed.) Advances in Business and Management Forecasting (Advances in Business and Management Forecasting, Volume 11) Emerald Group Publishing Limited, pp.3 – 17
Robin Jindal, Nicolle Clements, and Vipul Gupta. "Exploratory aspect-based sentiment analysis approach to gauge performance of novels from online reviews" (2016) Journal of Technology Research
Herschel, R. and Clements, N. "The Importance of Storytelling in Business Intelligence." International Journal of Business Intelligence. Volume 8, Issue 1 (2017)
"Investigating the effect of eWOM in movie box office success through an aspect-based approach" Saurav Mohanty, Nicolle Clements, and Vipul Gupta. International Journal of Business Analytics 5(1), 2018
Garwood, Jones, Clements, Miori. (2018) "Innovations to Identifying the Effects of Clear Information Visualization: Reducing Managers Time in Data Interpretation" Journal of Visual Literacy
Miori, Clements, Garwood. (2018) "Building a Ranked Data Analytics Program" book chapter– "Teaching Data Analytics: Pedagogy and Program Design," part of a Data Analytics Applications series published by CRC Press.
Clements, Herschel, Miori. "Ethics in Storytelling for Business Intelligence" book chapter Nova Science Publishers. ICAT Ethics Book. February 2018