Richard N. Gioioso, Ph.D.
Associate Professor, Director of International Relations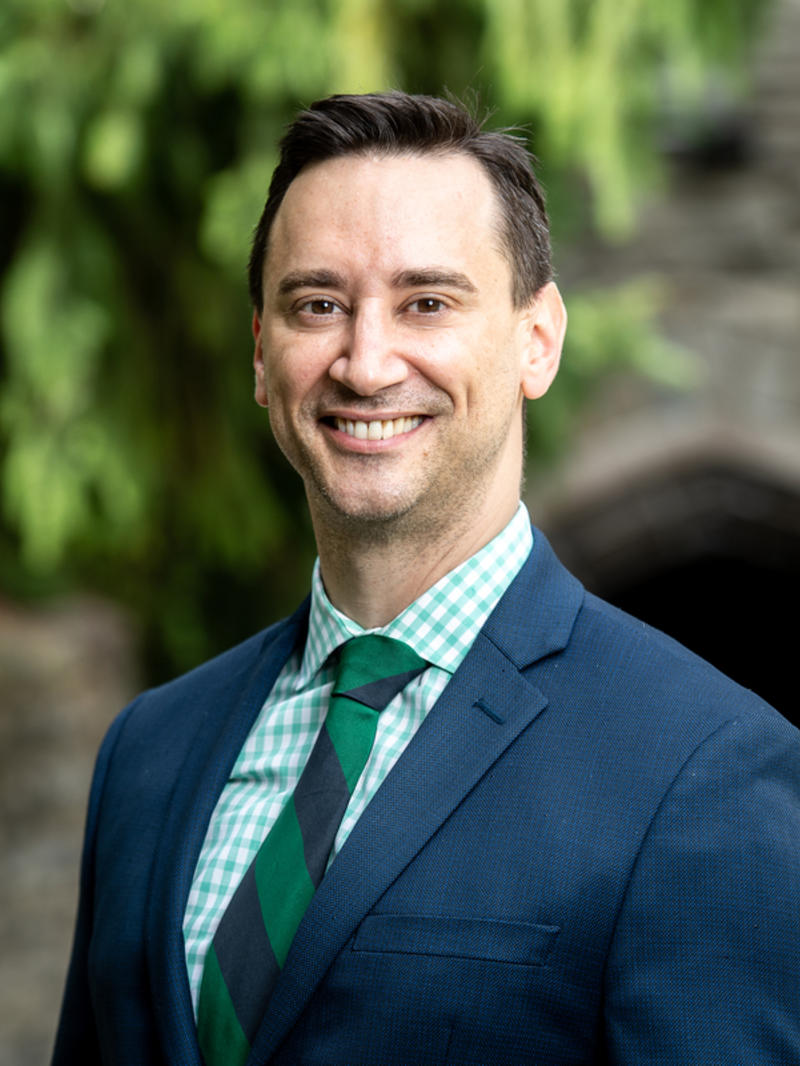 Office
Barbelin Hall 205
Phone
610-660-1750
Richard N. Gioioso is an Associate Professor of Political Science and Director of the International Relations Program and the Latin American and Latinx Studies Program at Saint Joseph's University.

Dr. Gioioso's research and writing examine the incorporation of Latin American and Caribbean immigrants to the United States. He also focuses on the lives of Cuban young adults as they navigate economic, political, and social change on the island, in both the capital city, Havana, and in the province of Holguín in eastern Cuba. He is currently investigating Cuban political and legal philosophy in both historical and contemporary Cuba as well.

Having received his doctorate in International Relations from Florida International University (FIU) in 2010, Dr. Gioioso has worked extensively as a field researcher in the U.S. and abroad. His research projects have been funded by the American Political Science Association, the National Science Foundation, the Federal Judicial Center, the Spanish Agency for International Development Cooperation/Miami Cultural Center, the Tinker Foundation, the Rubin Museum of Art, the Miami Workers' Center, the Research Institute for Social and Economic Policy, and the Cuban Research Center at Florida International University.

At Saint Joseph's, Dr. Gioioso teaches a variety of courses on Global Politics, Latin American Politics, Political Economy, and Migration. In 2019, he received the 2019 Junior Faculty Teaching Award by the Consortium of Latin American Studies Programs (CLASP).
Dr. Gioioso has written scholarly publications in various journals. His most recent article, Estado de Derecho y socialismo en Cuba: Un análisis desde la reforma constitucional del 2019 (Rule of Law and Socialism in Cuba: An Analysis of the Constitutional Reform of 2019), co-authored with Dr. Vladímir Pita Simón of the Universidad de Holguín, was published in the Latin American Law Review in 2022.

Youth and Development in Cuba, his co-edited volume with Zaily Velázquez Martínez and Carlos Osorio García of the Universidad de Holguín, is set for release in Spring 2022.
Ph.D. in International Relations, Florida International University
M.A. in International Studies, Florida International University
B.A. in Spanish, Saint Joseph's University

Edited Volume

2022 (forthcoming). Richard N. Gioioso, Zaily L. Velázquez Martínez, and Carlos M. Osorio García (editors). Youth and Development in Cuba, Series on Children and Development, Palgrave Macmillan.

Articles and Chapters

2022 (forthcoming). Carlos M. Osorio García, Richard N. Gioioso, Zaily L. Velázquez Martínez, and Miguel E. Bringuez. Intersections between Temporal Organization and Life Projects Among Young Adults. In Youth and Development in Cuba, Richard N. Gioioso, Zaily L. Velázquez Martínez, and Carlos M. Osorio García (editors). Palgrave Macmillan.
2022. Vladimir Pita Simón and Richard N. Gioioso. (2022). Estado de derecho y socialismo en Cuba: Un análisis desde la reforma constitucional del 2019. Latin American Law Review 8: 39-55. DOI: 10.29263/lar08.2022.03
2020. Richard N. Gioioso and Lisa A. Baglione. Trump in the Tropics: Territorialities and the Misdirection of U.S. Foreign Policy Toward Cuba. In Political Landscapes of Donald Trump, Barney Warf (editor). London: Routledge.
2019. Vladímir Pita Simón and Richard N. Gioioso. Las bases normativas del ideal republicano de José Martí/ The normative roots of the republican ideal of José Martí. International Journal of Cuban Studies 11(2): 270-292.
2018. Richard N. Gioioso, Carlos Manuel Osorio García, and Zaily Leticia Velázquez Martínez. La Organización del Tiempo y el Cuentapropismo: Un Estudio Preliminar de Jóvenes Emprendedores en Holguín, Cuba. The Latin Americanist 62(4): 478-496. doi: 10.111/tla.1221.
2012. Richard N. Gioioso. Latino immigrants and community in the United States: Challenges and opportunities. Book review essay of Cameron D. Lippard and Charles A. Gallagher, editors, Being Brown in Dixie: Race, Ethnicity, and Latino Immigration in the New South (First Forum Press, 2010); Joseph Nevins, Operation Gatekeeper and Beyond: The War on "Illegals" and the Remaking of the U.S.-Mexico Boundary (Routledge, 2010); and Rebecca Dolhinow, A Jumble of Needs: Women's Activism and Neoliberalism in the Colonias of the Southwest (U of Minnesota Press, 2010).
2011. Patricia L. Price, Christopher Lukinbeal, Richard N. Gioioso, Daniel Arreola, Damián J. Fernández, Timothy Ready, and Maria de los Angeles Torres. Placing Latino Civic Engagement. Urban Geography 32(2): 179-207.

MEDIA

Television

Radio