Sally Kuykendall, Ph.D.
Professor of Health Studies; Chair of Health Studies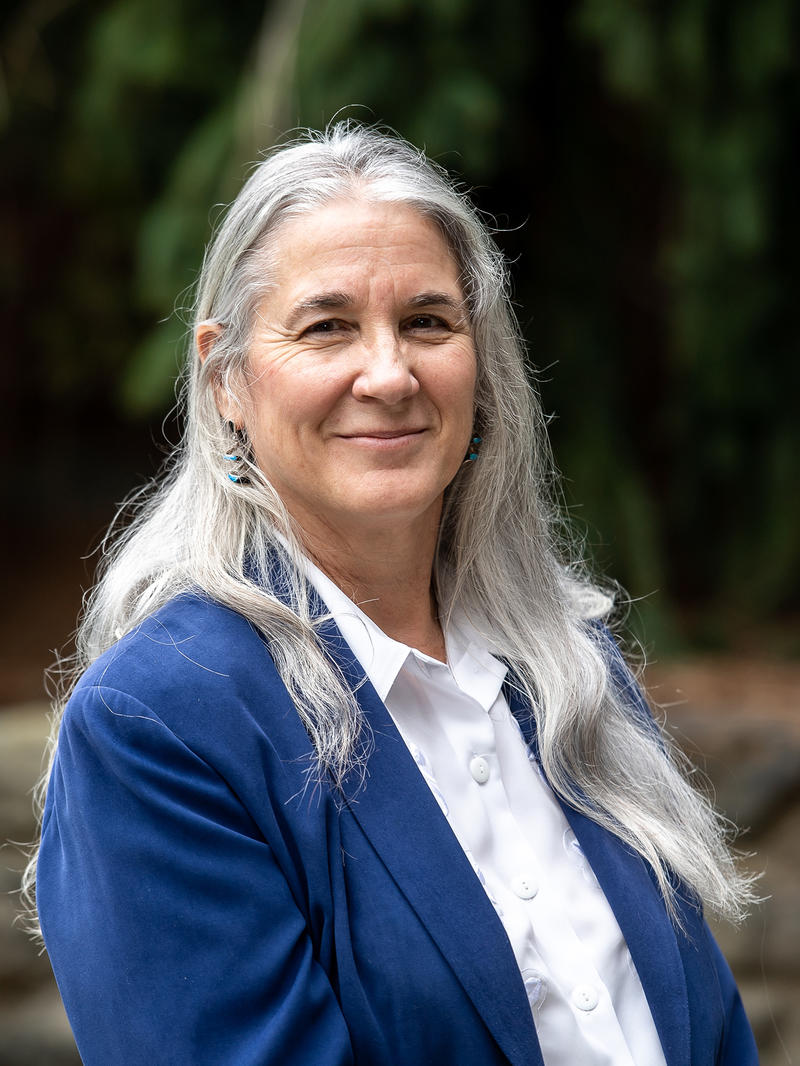 Office
Merion Hall 367
Phone
610-660-1530
Dr. Sally Kuykendall is formerly a critical care nurse who earned a BSc (Hons) in chemistry, MS in health education and PhD in health studies. She is one of the early bullying prevention researchers in the United States. After completing a nine year study of bullying prevention efforts in schools and communities, Kuykendall studied family violence and adverse childhood experiences. She has written and edited several books and presented at numerous conferences. Kuykendall recently completed a book on scientific misconduct in health and psychology. "Skewed Studies" describes many incredulous examples of data fabrication, plagiarism, sabotage, race and gender biases, and misinformation. Kuykendall is currently researching information for a book on creative problem solving.
Ph.D. in Health Studies, Temple University, Philadelphia, Dissertation: A phenomenological description of youth firearm carrying

M.S. in Health Education, Saint Joseph's University, Philadelphia, Master's Thesis: Dream interpretation and stress management

B.Sc. (Hons) Chemistry and Biology, Plymouth Polytechnic, England (University of Plymouth), Major Research Project: Properties and actions of desensitizing toothpastes

Diploma in Nursing, Thomas Jefferson University, Philadelphia

TEACHING EXPERIENCE

Assistant to full Professor, Saint Joseph's University, Health Services 2004-present (Chair of the Department, 2011-2015)

Visiting Professor, Saint Joseph's University, 2002-2004

Adjunct Professor, Saint Joseph's University, 2001-2002

Adjunct Professor, Temple University, Department of Public Health, 2000-2005

Teaching Assistant, Department of Health Studies, Temple University, 1998-2000

Inservice Coordinator, Saint Mary's Manor, Lansdale, 1997-1998

Clinical Instructor, Abington School of Nursing, 1993-1994

CLINICAL EXPERIENCE

Clinical Research Study Coordinator, SmithKline Beecham Pharmaceuticals, 1994-1997

Staff Nurse, ICU, Abington Hospital, Abington, PA, 1989-1994

Relief Nurse, IMCU, Metropolitan Hospital, Philadelphia, PA, 1988-1989

Senior Staff Nurse, Nuffield Hospital, Plymouth England, 1986-1988

Senior Staff Nurse, ICU Freedom Fields Hospital, Plymouth, England, 1985-1986

Agency Nurse, Community Nursing Service, Worthing, England, 1982-1983

Agency Nurse/ Graduate Hospital, Philadelphia, PA, 1981-1982

PROFESSIONAL LICENSURE/ MEMBERSHIPS

Certified Health Education Specialist, Society of Public Health Educators, 2003-present

American Public Health Association, Injury Prevention Section, 2002-2011

American Educational Research Association, 2006-2010

Society of Behavioral Medicine, 2009- 2010

Registered Nurse, Commonwealth of Pennsylvania, 1981-2009

Critical Care Registered Nurse, 1994-1997

State Registered Nurse, United Kingdom, 1982-1990

BOOKS

Kuykendall, S. (2020). Skewed Studies: Exploring the Limits and Flaws of Health and Psychology Research. Santa Barbara, CA: ABC-CLIO Greenwood Press.
Kuykendall, S. (2012). Bullying: Health and Medical Issues Today, Santa Barbara, CA: ABC-CLIO Greenwood Press.
Kuykendall, S. (2018). Public Health Encyclopedia: Principles, People, and Programs. (2 vols). Santa Barbara, CA: ABC CLIO, Greenwood Press.
Perdew, L. (2014) Bullying. S. Kuykendall (ed). Abdo publishing: Minneapolis, MN.

BOOK CHAPTERS

Kuykendall, S. (2013). Measuring the impact of the Olweus Bullying Prevention Program: An evaluation study. SAGE Cases in Methodology.
Kuykendall, S. (2016). Bullying prevention programs: Evidence-based bullying prevention programs effectively reduce bullying. ABC-CLIO Analyze Projects on-line database.

CONTENT CONSULTANT

What to Do About Bullies? A Perspectives Flip Book (2014) Red Line Editorial
Beyond the Bully (2014), public television KSMQ in Rochester, MN

JOURNAL PUBLICATIONS

Black, S., (1997). Dream Interpretation, The Nursing Spectrum, 6, 24.
Black, S., Davis, M.B., & Dempsey, S.H. (2010). Practitioner Recommended Practices for Children Exposed to Domestic Violence. Health Promotion Practice, 11 (6), 900-907.
Black, S., & Hausman, A. (2008). Adolescents' Views of Guns in a High-Violence Community. Journal of Adolescent Research. 23 (5), 592-610.
Black, S., Hausman, A., Dempsey, S.H., Davis, M.B., & Robbins, S. (Spring 2009). From childhood exposure to domestic violence victimization: Female intergenerational transmission of domestic violence. Family Violence Prevention & Health Practice E-journal
Black, S. & Jackson, E. (2007) Using bullying incident density to evaluate the Olweus Bullying Prevention Program. School Psychology International Journal, 28, 623-638.
Black, S.A., & Matthews, G. P. (1989). Colorimetric and gas chromatographic determination of total fluoride in toothpastes containing ionic and covalent fluoride, Analytical Proceedings, 26, 67-69.
Black, S., & Washington, E. (2008). Evaluation of the Olweus Bullying Prevention Program in Nine Urban Schools: Effective Practices and Next Steps, Educational Research Service Spectrum, 26 (4), 7-19.
Black, S., Washington, E., Trent, V. Harner. P. & Pollock, E. (2010). Translating the Olweus Bullying Prevention Program into real world practice. Health Promotion Practice, 11(5), 733-740.
Black, S., Weinles, D. & Jackson, E. (2010). Victim strategies to stop bullying. Youth Violence & Juvenile Justice, 8(2), 138-147.
Kuykendall, S. (February 2011). Bullying: What a pediatrician should know. E. Shafer (ed.). Infectious Diseases in Children.

CONFERENCE PROCEEDINGS

Black, S. (2007). Evaluation of the Olweus Bullying Prevention Program: How it can work for inner city kids. Scientific proceedings at 2007 National Conference on Safe Schools and Communities, Washington, D.C.
Black, S., Weinles, D. & Jackson, E. (2007). Victim responses to bullying, perceptions of what works, what doesn't. Scientific proceedings at 2007 AERA conference, Chicago, IL.

BOOK REVIEWS

Kuykendall, S. (2019). [Review of the book Health Systems Interventions to Prevent Firearm Injuries and Death: Proceedings of a Workshop, by National Academies of Sciences, Engineering, and Medicine].
Kuykendall, S. (2019). [Review of the book Essentials of Health Behavior: Social and Behavioral Theory in Public Health, 3rd edition, by Mark Edberg]. Jones & Bartlett Learning.

PUBLICATIONS IN FULFILLMENT OF ACADEMIC DEGREE

Black, S.A. (2002). A Phenomenological Description of Youth Firearm Carrying, Doctoral Dissertation, UMI Number 3057059.

INTERNET PUBLICATIONS

GRANTS

Family Safe Zone funded by Children's Trust Fund
Partnering with Parents funded by Children's Trust Fund to Institute for Safe Families, Saint Christopher's Hospital for Children
Family Safe Zone funded by Barra Foundation to Institute for Safe Families
Pediatric Champions Project funded by the Barra Foundation to Institute for Safe Families and Philadelphia Department of Public Health
Health Corps Program, evaluation section; submitted to Americorps by Philadelphia Health Federation ($500,000 funded in 2007 and 2010)
Bullying prevention in two high schools submitted to PA Dept of Education by The School District of Philadelphia ($200,000 funded)
CHANCE Program ($75,000 funded)
Bullying prevention needs assessment (10 elementary and middle schools) submitted to Center for Safe Schools and Pennsylvania Commission on Crime and Delinquency by The School District of Philadelphia ($200,000 funded)
Olweus Bullying Prevention Program Implementation, submitted to PCCD and PA Department of Education by The School District of Philadelphia ($680,000 funded)
Healthy Lessons for Urban Youth, section proposal and needs sections submitted as a non-competing grant to the Centers for Disease Control by Saint Joseph's University ($750,000 funded)
Implementation of the Second Step program, section evaluation section submitted to PCCD by Office of Specialized Services ($66,000 funded)
CHANCE project to educate early childhood education providers on CEDV submitted to Safe and Bright Futures for Children by Institute for Safe Families ($75,000 funded)
Research-based violence and delinquency prevention in Philadelphia (Bullying prevention), submitted to Pennsylvania Commission on Crime and Delinquency by The School District of Philadelphia and Philadelphia Physicians for Social Responsibility ($680,000 funded)
Bullying Prevention Community Impact Award, authored narrative section submitted to GlaxoSmithKline ($20,000 funded)

AWARDS

Teaching Excellence Award, Saint Joseph's University, 2003

Crystal Community Impact Award, SmithKline Beecham, 1996

Ambassador Award, Abington Memorial Hospital, 1992

Meggy Memorial Prize in Practical Chemistry, University of Plymouth, 1988

Bullying prevention, trauma-informed care, history of public health, scientific misconduct and institutional responses to whistleblowing