Usha Rao, Ph.D.
Associate Professor of Chemistry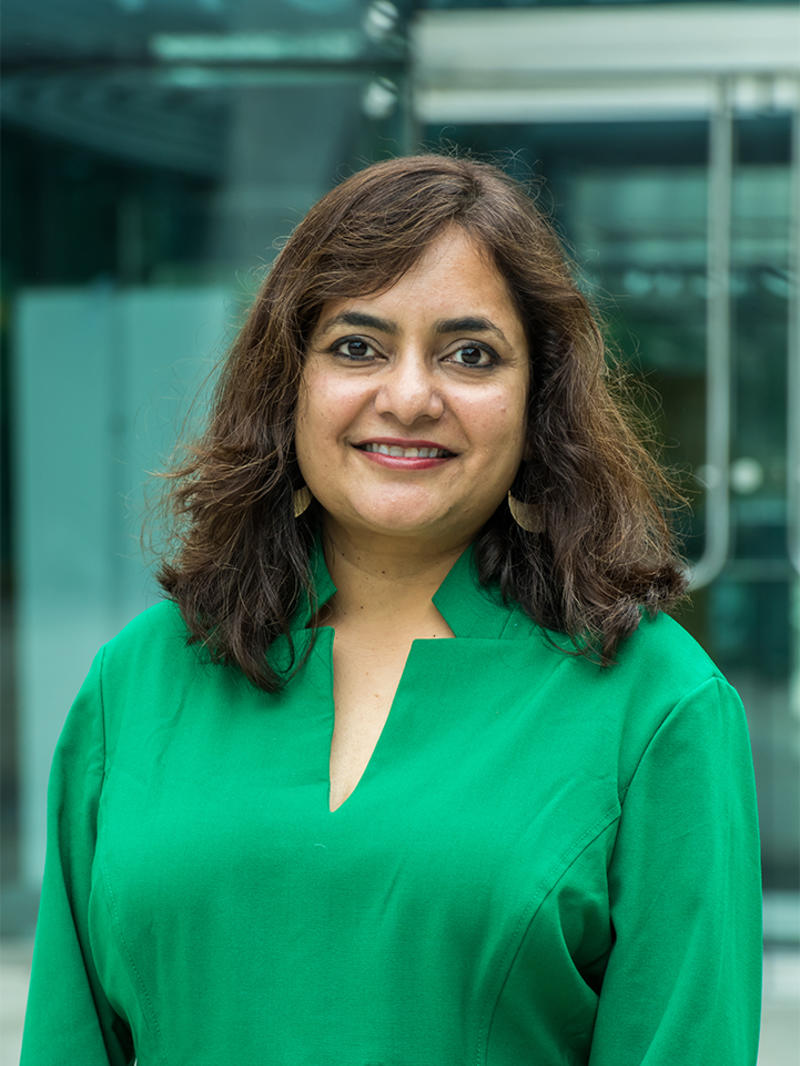 Usha Rao obtained her bachelor's degree in geology from the University of Bombay, India, and Ph.D. in geochemistry from University of Rochester. She was an Environmental Research Council postdoctoral fellow in geosciences and environmental/civil engineering at Northwestern University prior to coming to Saint Joseph's University as a faculty member in chemistry.
Usha was named as a Distinguished Lecturer by the Association for Women Geoscientists (AWG), as part of a program that promotes invited research talks by well-known female geoscientists. She is also a 2021 winner of the Elizabeth Bingham award from the Philadelphia chapter of the Association for Women in Science (AWIS), awarded each year to a "distinguished scientist who has significantly influenced the advancement of women in science".
Usha has taught a wide range of geology, geochemistry, chemistry, and environmental science courses, twice winning merit awards for exceptional teaching. Her passion for teaching has led to a secondary stream of research on student-centered and effective STEM teaching.
At Saint Joseph's University, Usha serves as the Founding Director of the Office of Teaching and Learning, which provides a robust roster of programming, resources, and mentoring to hundreds of faculty members. She also co-developed the McNulty Scholars Program, a STEM student leadership program that has since supported over 80 emerging leaders. Usha has served as Chair of the Provost Search Advisory Committee, as Steering Committee Member and Task Force Chair for the University's MSCHE accreditation process, in faculty governance, on the Provost's Council, and as SJU's representative in the national Ignatian Colleagues Program.
Usha promotes STEM and general literacy as an invited author interviewer and book reviewer, and has served as a Board Trustee of the Ardmore Library of the Lower Merion Library System. She is also engaged in fundraising and advocacy for children with pediatric cancer and other serious illnesses in honor of her daughter Nina.
B.Sc. St. Xavier's College, University of Bombay
Ph.D. University of Rochester

Usha's research focuses on radionuclide, agricultural, and industrial pollution of water; sustainable development; and climate change solutions. She is a co-editor of a new research collection on environmental sustainability from CRC Press, Taylor and Francis Group, and a coordinating editor for the Springer-Nature journal, Environmental Geochemistry and Health. She serves as an Approved Expert Reviewer for the UN Intergovernmental Panel on Climate Change (UN IPCC) and as a Climate Reality Mentor for Vice President Gore's global change initiative. Her research has been funded by the National Science Foundation, the American Chemical Society Petroleum Research Fund, the Lindback Foundation Minority Research Program, Purdue University's PRIME particle accelerator laboratory, the Michael J. Morris Grant Program, and Saint Joseph's University Board on Faculty Development and Research.