Virginia Goulding Johnson, Ph.D.
Associate Dean and Assistant Professor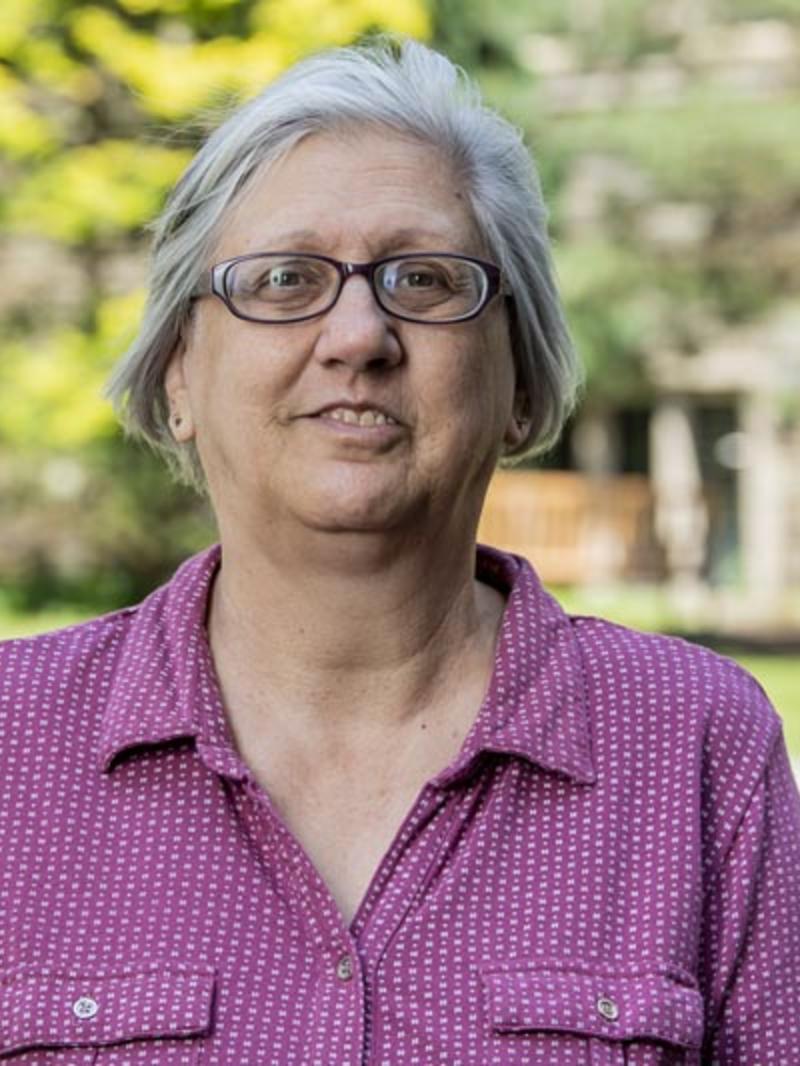 Office
Merion Hall 215
Phone
610-660-1574
Virginia Goulding Johnson,  Ph.D  joined the education faculty in 1993.  Over the last twenty-five years, she has taught Teacher and Special Education courses as well as education-based courses in Faith-Justice, Service-Learning, Educational Policy, and Gender Studies. 
Interested in pedagogy and policy implications for teachers and classrooms, Dr. Johnson analyzes the strengths/weaknesses of proposed federal laws or reform movements embraced as "what schools need."  She has experience as a classroom teacher, educational psychologist, teacher educator, social justice advocate and was twice awarded policy and leadership center studies fellow (PA, UPenn). 
In addition to teaching, Dr. Johnson works with students in the summer scholars program interested in educational research. She is the past adviser to the Tau Omega chapter of Kappy Delta Pi, the education honor society, student PSEA and Hand in Hand.  
Dr Johnson earned an Associate of Arts degree from Dutchess Community College (NY), a Bachelor of Arts degree with certification from the State University of New York (Cortland), a Masters in Education with certification from Clarion University (PA) and a Masters and Doctor of Philosophy degree from the University of Delaware.

She has been a Research Fellow at the University of Delaware, a Policy Fellow at the Education Policy and Leadership Center (Harrisburg, PA) and has earned a Fox Leadership Certificate from the University of Pennsylvania.

At Saint Joseph's University she has been Coordinator of Student Teaching, Department Coordinator, Advising Coordinator, Director of Graduate Reading, interim Department Chair and Division Head. She was an original member of the ACESJU Leadership Team and served as Senior Program Director for the ACESJU pilot. From 2009 to 2016, she was "on loan" from Teacher Education to direct the University's Faith-Justice Institute. Dr. Johnson has served as a chairperson of the Department of Special Education from 2016 to 2019. Dr. Johnson currently serves as the associate dean in the School of Health Studies and Education.

Johnson, V. G. & Macrine, S. L. (1998) "Student teachers explain changes in their thinking". The Teacher Educator. 34 (1), 30-40
Neale, D. C. & Johnson, V. G. (1998) "The development of teachers' theories of classroom management and control" The Professional Educator, 20 (2) 1-20 Johnson, V. G. (1994).
"Student teachers' conceptions of classroom control". Journal of Educational Research, 88 (2), 109-117
Neale, D. C., Smith, D. C. & Johnson, V. G. (1990) "Implementing conceptual change teaching in primary science". The Elementary' School Journal, 91 (2) 109-131

Dr. Johnson is the recipient of two Faculty Merit Awards in Teaching, the College of Arts and Sciences Advising Award, inducted into Alpha Sigma Nu the Jesuit Honor Society, the recipient of the Ed Brady, SJ "Faith in Action Service Award" and the 2008 recipient of the Lindback Award for Distinguished Teaching. In 2012 she received the University Justice Award. In 2019 she was recognized by Kappa Delta Pi for 25 years of service as the Tau Omega Chapter advisor. In 2020 she was inducted into the Eleanor Roosevelt chapter of Kappa Delta Pi for longtime and distinguished service.