Saint Joseph's University welcomes all faculty, staff and students to campus for the Spring 2022 semester. We continue to follow the latest COVID-19 guidance in an effort to maintain the health and safety of our community.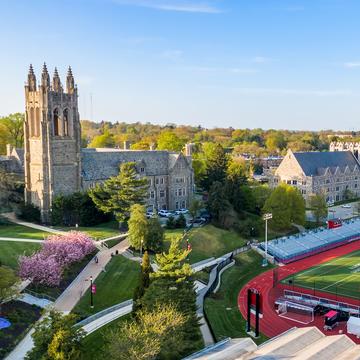 COVID-19
Response
The Saint Joseph's community embraces our educational mission and a culture of care and wellness for self and others.
Our approach and commitment to physical distancing, face coverings, vaccines and other safety measures are grounded in the Jesuit values of care for the individual, care for the community and care for the institution, particularly those who are most vulnerable to severe illness from coronavirus.
Our mitigation strategy evolves, is informed by the latest science and applies to all areas of campus life including dining, living, teaching, learning, working, gathering and practicing spirituality.
Our faculty and staff are ready to respond to changing conditions, continuing to deliver high-quality instruction, advising, student life and support services. We will continue to learn, gather feedback and optimize our campus experience.