2019 Hall of Fame Award Honoree
Adele Cirone Oliva '87 has been a healthcare investor for over 20 years and focuses on commercial stage medical technology, healthcare service, and specialty pharmaceutical investments. Adele co-founded 1315 Capital in 2014 to establish a firm focused on healthcare growth investing and the firm has since raised two funds and has over $500 million under management. She was recruited to Quaker Partners in 2007 to expand their growth stage investing practice. Prior to Quaker, Adele was Co-Head of US Healthcare at Apax Partners, where she started in 1997.
Forbes recognized Adele on its Midas List of top 100 technology investors worldwide, top 10 life science investors, and top women in venture capital. In 2016, Adele was recognized by the Philadelphia Business Journal as part of the Power 76 list of the region's most influential people. Prior to entering private equity as a Kauffman Fellow, Adele held roles at CoreStates and Baxter Healthcare. Adele received a BSc from St. Joseph's University and an MBA from Cornell University, where she was awarded the Albert Fried Fellowship.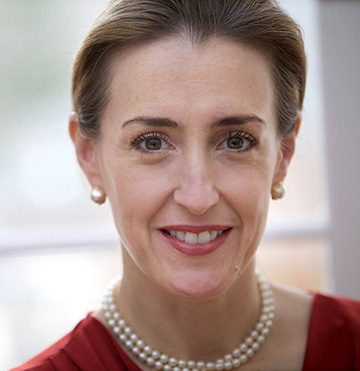 Adele has served on the board of Ascent Healthcare Solutions (acquired by Stryker), EKR Therapeutics (acquired by Cornerstone Therapeutics), ESP Pharma (acquired by Protein Design Labs), Esprit Pharma (acquired by Allergan), Genoptix (acquired by NeoGenomics), Precision Dermatology (acquired by Valeant), Prometheus Labs (acquired by Nestle), and SkinMedica (acquired by Allergan). She currently serves on the boards of Colorescience, Encore Dermatology, Innovative Health, NovaSom, Onkos Surgical, and TELA Bio.