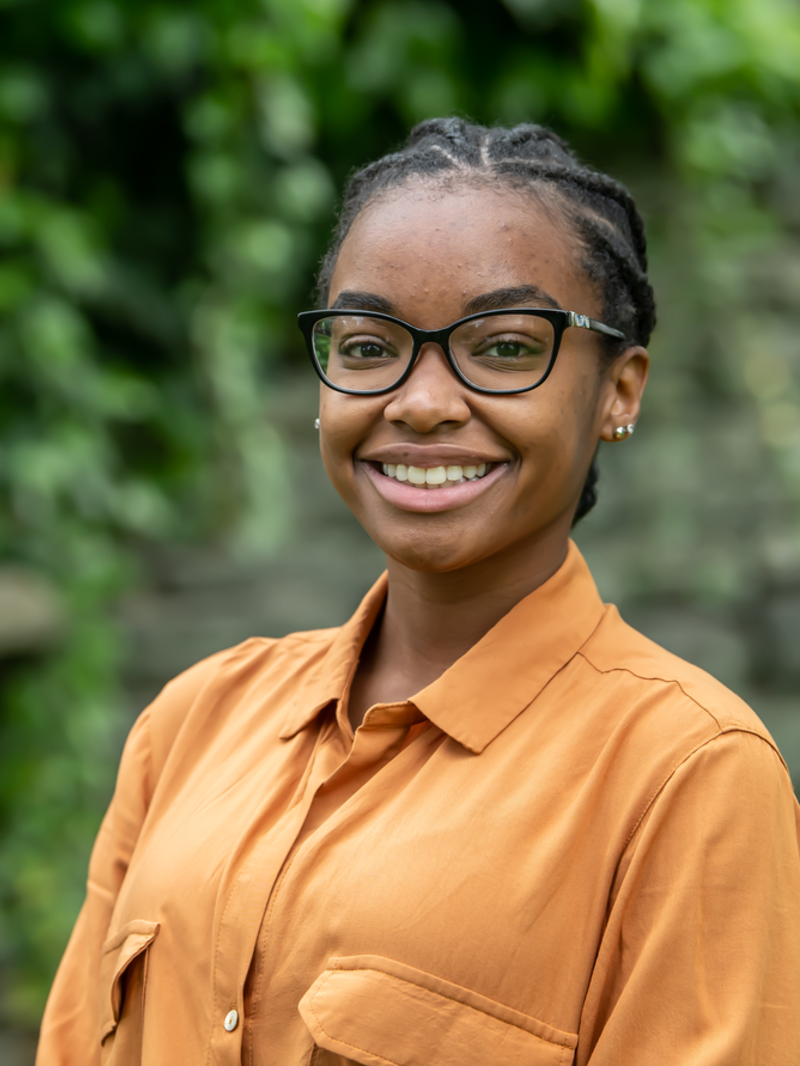 Area
Kinney Center for Autism and Support
Office
Connelly Hall
Phone
610-660-2170
Maye-gan Brown graduated from Muhlenberg College in 2020 with a degree in English Literature and minors in Political Science and Africana Studies. Maye-gan's passions center around the ability to use strategy and implementation to clearly articulate a narrative that is impactful, inclusive, and effective through the framework of policy. 
As a Philadelphia native, Maye-gan was drawn to the Kinney Center because of their dedication to the families and students of Philadelphia and Lower Merion. Maye-gan admires that the Kinney Center equips family and community members with the knowledge and skills to create an inclusive atmosphere for all. Maye-gan is excited to be a part of a team that is fully committed to de-stigmatizing Autism and expanding educational opportunity.  
Her favorite things to do outside of work are online shopping, reading, and trying new hot chocolate flavors!