New Board Chair, Vice Chair and Six Trustees Elected
The Saint Joseph's Board of Trustees elected James M. Norris '85 to serve as chair of the board and Marlene S. Dooner '83 to assume the role as vice chair, effective June 1. They lead a board of 34 trustees, four of whom were re-elected and six newly elected.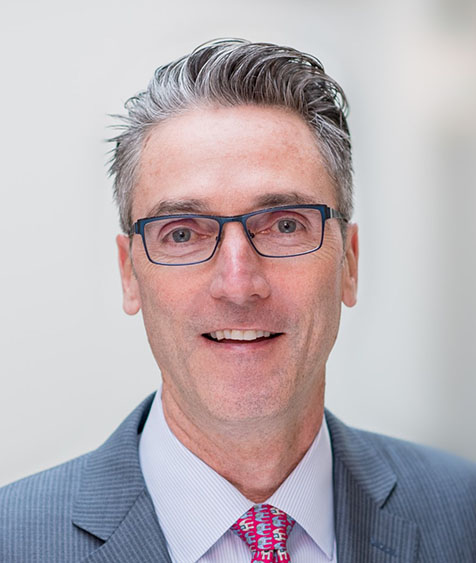 Norris, who succeeds Edward Moneypenny '64, is managing director of Vanguard International. Since joining Vanguard in 1987, Norris has held leadership positions in the corporate and institutional divisions and, for many years, led Vanguard's Institutional Retirement business. Norris, a standout student-athlete who was inducted into the Saint Joseph's Athletics Hall of Fame in 2001, has been an active supporter of the University, having served on committees focused on athletics, finance and the student experience. He has volunteered his time to serve on the food marketing and MBA advisory boards, and has been a member the University's Board of Trustees since 2015. In 2018, Norris was presented with the Alumni Professional Achievement Award for his outstanding accomplishments in the financial services field. Norris lives the Jesuit ideal of service to others, supporting the United Way of Southeastern Pennsylvania and sitting on the board of directors for the Triskeles Foundation, a nonprofit organization that promotes community-minded philanthropy.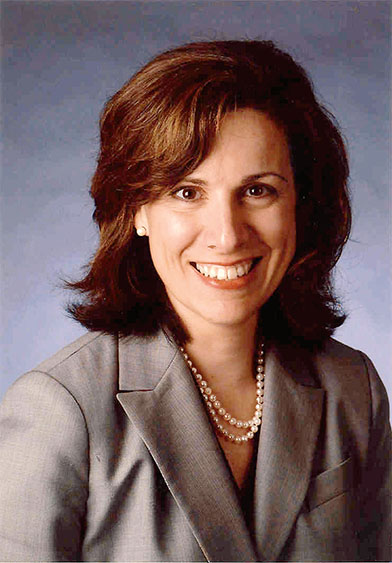 Dooner, who succeeds Robert Bowman '81, is former executive vice president of NBCUniversal Telemundo Enterprises. Dooner joined Comcast Corporation in 1995 and for the subsequent 18 years led the company's Investor Relations function, overseeing its relationships with the investment community and shareholders as it transformed into a Fortune 50 global media and technology company. Prior to joining Comcast, she was vice president at PNC Bank's Communications Lending Group. She served on the Board of Trustees from 2009 to 2017 and returned in 2019. During that time, Dooner has served on several committees, including student life and finance and audit. In 2016, she was named the inaugural recipient of Saint Joseph's Alumni Professional Achievement Award for her remarkable success. Born in Puerto Rico, Dooner has been recognized as one of the most powerful and influential Latina leaders in the cable and entertainment industry.
"I am excited to continue working with Jim and Marlene in their new leadership roles on the opportunities before us. They are accomplished, globally minded business leaders, proud alumni and deeply devoted supporters of Saint Joseph's mission and our students," says President Mark C. Reed, Ed.D. "All of our current and newly appointed trustees bring valuable perspectives and complementary expertise to help move us into the future with strength and vision."
Reed added: "I want to thank Ed Moneypenny and Bob Bowman for their steady, extraordinary leadership and service on this board and for their ongoing support as proud Hawks." Five other board members concluded their terms on May 31: Rev. George W. Bur, S.J.; Dennis M. Durkin '74; Timothy G. Fallon '76; Rev. Aloysius P. Kelley, S.J. and Rev. John W. Swope, S.J. "We are grateful to all of the outgoing board members for their years of commitment and guidance in advancing the University's mission and strategic plan."
Looking ahead, the board reappointed four current members to serve additional four-year terms: Eileen K. Cardile '87, '91 (M.S.), Daniel P. Gallagher '94, '99 (M.S.), Sharon R. O'Brien '76 and Maureen A. O'Connor '86.
All of our current and newly appointed trustees bring valuable perspectives and complementary expertise to help move us into the future with strength and vision."
Six new trustees will also begin four-year terms.
Kristy W. Fercho '00 (MBA) joined Wells Fargo & Company as the new head of home lending in August, after serving as an executive vice president and the president of mortgage at Flagstar Bank, the nation's sixth largest bank and mortgage originator. Before joining Flagstar, Fercho spent 15 years with Fannie Mae, ultimately serving as senior vice president, customer delivery executive, responsible for the end-to-end strategy and business performance of all single-family customers in the western United States. Prior to Fannie Mae, Fercho held human resources positions at PepsiCo and Baxter Healthcare. She is vice chair of the board of the Mortgage Bankers Association and serves on the boards of City Year and the Detroit Zoological Society. Fercho earned her bachelor's in business administration, finance and psychology from the University of Southern California and her MBA from Saint Joseph's University.
Michael J. Nesspor '80 is the former managing director of Pershing, LLC, a global financial solutions company, where he served for nearly 18 years until his retirement in 2015. Prior to joining Pershing, he held positions with fund management firm Scudder, Stevens & Clark and General Electric. An active member of the Saint Joseph's community, Nesspor has served on the College of Arts and Sciences Advisory Board since 2012. He is a former member of Saint Joseph's New York Executive Council, the Barbelin Society Committee and the Annual Fund Committee. Nesspor holds a bachelor's in mathematics from Saint Joseph's University.
Maryanne F. Post, Esq., '07 is the controller and human resource manager at Post Precision Castings, Inc., a manufacturing company. Post has been employed in her family's business since her graduation from Widener School of Law in 2010. She also holds a bachelor's in food marketing from Saint Joseph's University.
Joseph D. Regan '81 is the CEO of Alphadyne Asset Management. Prior to joining the company in 2013, Regan worked at J.P. Morgan for 28 years and, in the course of his career there, held senior roles in asset management and investment banking in the U.S. and Asia. He served on Saint Joseph's New York Executive Council from 2010 to 2015. Regan holds a bachelor's in accounting from Saint Joseph's University.
Stephen V. Sundborg, S.J., is the 21st president of Seattle University, a position which he has held for more than 20 years. When he retires in 2021, he will become the longest-serving college president in Washington state and the second longest-serving president of a Jesuit institution. Since entering the Society of Jesus nearly 24 years ago, he has taught theology at Seattle University, became rector of the Jesuit community there, and served as provincial of the Northwest Jesuits in the mid-1990s. Fr. Sundborg also serves as a trustee of Lakeside School and the University of San Francisco. He completed his doctoral studies in spirituality at the Pontifical Gregorian University in Rome.
Jeffrey P. von Arx, S.J., former president and professor of history at Fairfield University, is currently the superior and director of John LaFarge House in Cambridge, an independent Jesuit community and house of studies in the Boston area, and serves as a visiting professor of the history of Christianity at Boston College's School of Theology and Ministry. Fr. von Arx, who is a historian and published author specializing in modern European history, has held academic appointments at Fordham University and Georgetown University as well. He holds a bachelor's degree from Princeton University and M.A., M.Phil. and Ph.D. degrees from Yale University. He received his master of divinity degree from Weston Jesuit School of Theology, now Boston College's School of Theology and Ministry.