Celebrating Saint Joseph's Class of 2020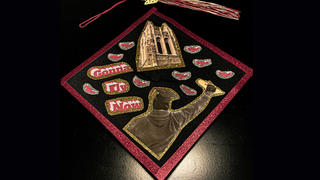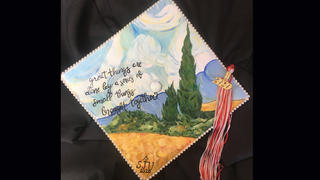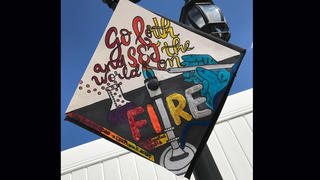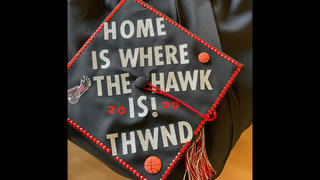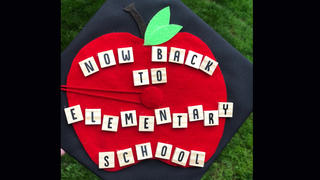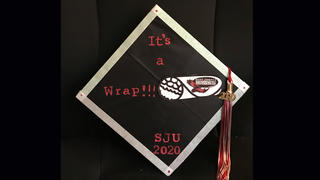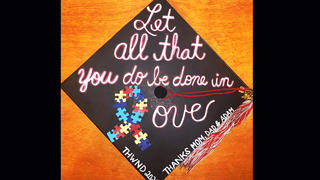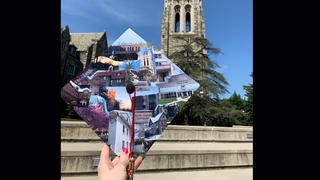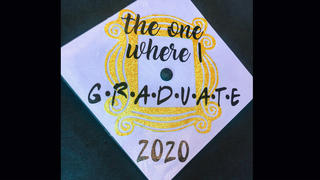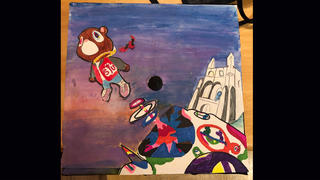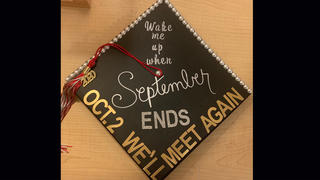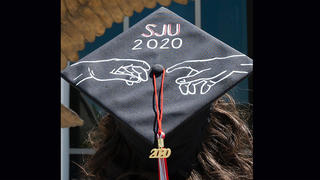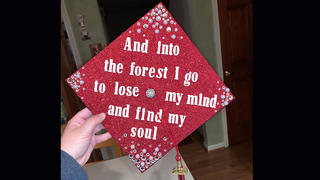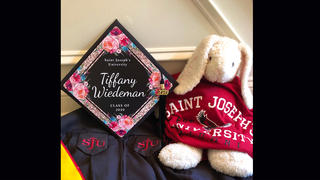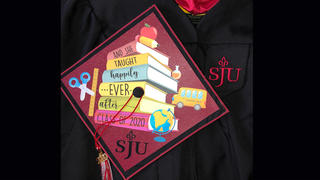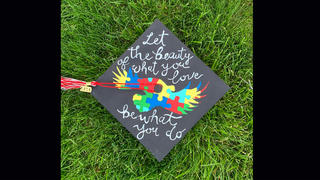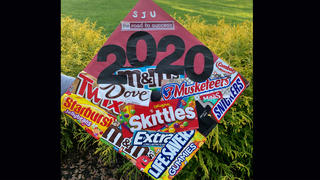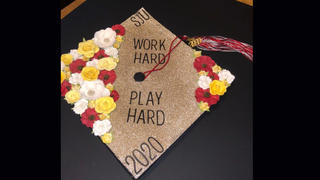 James Arcenas '20 (Contest Winner!)
Bachelor of Science, Risk Management & Insurance
Bachelor of Science, Business Intelligence & Analytics
Christine Torrey '20 (Honorable Mention)
Bachelor of Science, Marketing
Bachelor of Art
Colleen Martin '20 (Honorable Mention)
Bachelor of Science, Biology
Regan Gallagher '20
Bachelor of Science, Sports Marketing
Stephanie Crispell '20
Bachelor of Science, Elementary Education
Allison Mansfield '20
Bachelor of Science, Marketing
Emily Sokolowski '20
Bachelor of Science, Psychology
Emily Graham '20
Bachelor of Arts, Communications Studies
Erin Castellano '20
Bachelor of Arts, English
Bachelor of Arts, Communication Studies
Michael Pope '20
Bachelor of Science, Sports Marketing
Madeline Pontarelli '20
Bachelor of Science, Business Intelligence & Analytics
Sophia Terry '20
Bachelor of Arts, Art History
Jenna Dobos '20
Bachelor of Science, Interdisciplinary Health Services
Tiffany Wiedeman '20
Master of Science, Health Administration
Jordan Pintinalli '20
Bachelor of Science, Elementary Education
Bachelor of Science, Special Education
Clare Peropat '20
Bachelor of Science, Autism Behavioral Studies
Allison Tierney '20
Bachelor of Science, Food Marketing
Abigail Corbett '20
Bachelor of Science, Computer Science
Though the circumstances were unprecedented, the more than 1,900 members of the Saint Joseph's University class of 2020  graduated virtually on Saturday, May 16, celebrating the culmination of years of hard work, late nights, special times and cherished memories on Hawk Hill. 
The ceremony was hosted online and included a series of tribute videos, speeches, prayers and the reading of more than a thousand names.
Ruben Mendoza, Ph.D., assistant professor of decision and system sciences, has served proudly as Grand Marshal for Commencement ceremonies for the past six years. Despite the switch to virtual this year, Mendoza resiliently fulfilled his duty to kick off the 2020 degree conferrals.
"Without a doubt, this is my favorite day of the academic year, and this year is no exception," said Mendoza. "Although we are not together in person today, I am privileged to carry out my duties remotely…. It's a glorious day on Hawk Hill and we're here to celebrate with you…. Congratulations, Class of 2020."
In all, hundreds of people from the Delaware Valley and beyond tuned in to watch the virtual degree conferral ceremony, which has become a norm in higher education this season.
"Uncertainty, it seems, is all around us in recent weeks," President Mark C. Reed, Ed.D., told the graduates during the virtual ceremony. "You've had to put the skills and lessons you've learned on Hawk Hill to the test …. I often tell our students that the education they obtain at Saint Joseph's isn't really for them — it's meant to serve others and the world at large … [and] the world needs your brand of brave, compassionate and able-minded leadership."
'I Found My Home Here'
Once the University established its virtual shift in instruction in March, planning began immediately for how Commencement would be celebrated. Options were weighed and the heavy-hearted decision was made to confer degrees in a virtual format on May 16, with a more formal on-ground ceremony in the fall. Complimentary caps and gowns were shipped to all graduates, and a cap decorating contest was launched. Through a quickly mobilized social media campaign, members of the Class of 2020 were encouraged to share gratitude for individuals who supported them on their Hawk Hill journey, and to vote for their favorite campus eats and study spots. 
As the ceremony drew closer, graduates began to tell the story of their Saint Joseph's journeys on social media. Graduates tried on their caps and gowns, posting photos from across the country -- and also from Hawk Hill. Students still in the Philadelphia area came to campus in their regalia and posed for photos in front of Barbelin Hall and at other favorite spots. While one group took photos last week, a Lower Merion police officer stopped in the median and played "Pomp and Circumstance" over the car's loudspeaker. 
One of the students who came back to campus was Melissa Leonardi '20, psychology major, who wrote on Instagram that she looks forward to staying on Hawk Hill, "my favorite place," for the next few years to earn a graduate degree.
"It's been a rollercoaster filled with failures and self-discoveries," she wrote. "I couldn't be more grateful for my time spent at Saint Joseph's, learning about myself, finding my passion and navigating the tough times." 
Gabrielle Loeser '20, sociology major, posted a photo of the traditional cap toss and a letter to Saint Joseph's, describing how she had found "her people" and "a place to grow" through programs like APEX, Active Minds and the Kinney Center for Autism Education and Support's SCHOLARs program.
"I hated school growing up. I struggled with learning disabilities and bullying. School was not a place I loved to be," Loeser wrote. "But here I am a week away from earning my B.S. in Sociology. And it's hard to leave this school. I found my home here." 
Justin Smith '20 (M.S.) celebrated the culmination of four years of balancing a full-time job with work on his master's degree.
"The ups and downs, the times I was faced with challenges I never thought I would have — I did not let it stop me," Smith wrote on Instagram. "I'm so happy! I get to join the ranks of my parents of holding a graduate-level degree. While I did not predict what 2020 would hold … who said I'm stopping? Stay tuned for what's in the next chapter of my book."
I couldn't be more grateful for my time spent at Saint Joseph's, learning about myself, finding my passion and navigating the tough times."
Part of Saint Joseph's History
During the ceremony, Provost Cheryl McConnell, Ph.D., told the graduates that the COVID-19 pandemic isn't the first time that world affairs have impacted normal operations.
"In September of 1918, World War I forced the suspension of classes when the U.S. government designated Saint Joseph's as a site for the Students' Army Training Corps," McConnell said. "At that same time, the influenza pandemic hit Philadelphia. And now, the Class of 2020 joins the annals of our University's history as the first class to ever be conferred degrees virtually."
This year, 1,119 undergraduate and 795 graduate students graduated from Saint Joseph's University. Almost 27% of students were double majors. 
"[I] came to SJU as a kid who wanted to live out his dream of being a Division 1 basketball player and a future doctor," Toliver Freeman '20, biology major, wrote on Instagram. "There have been people who said I couldn't do both, but with the support of my family, friends and the SJU basketball program, I was able to accomplish both. I hope I can be an inspiration to future student-athletes and will use the lessons I've learned to be the best physician I can be." 
Shared Experience
James McCloskey Jr., '20, special education major who was selected as the undergraduate student speaker, noted that while the class is about to go its separate ways, their shared experience will unite them forever. 
"Our four years on Hawk Hill may be coming to an end, but that doesn't mean the Hawk that is alive inside of your heart and mind needs to die," McCloskey said. "Wherever you go after leaving Hawk Hill, I am confident that you will continue to positively impact your communities just as you have impacted SJU. The relationships and memories we have formed with one another over the past four years will forever be etched into our minds and the history of Saint Joseph's University. We, the Class of 2020, will likely never all be in the same place at the same time again. But that is OK. Our memories of each other, and the relationships we have formed, will withstand the test of time ... remember, no matter how far you go from Hawk Hill, the Hawk inside of you will never die."
Shane Varughese '20 (MHA), the selected graduate student speaker, talked about what leadership means to him, and also extended gratitude toward workers who are on the front lines of combating COVID-19. 
"Leadership embodies so much more than just a title. I believe that it also encompasses the ability to push people forward, especially in trying times like these," Varguhese said.
"From the janitors, grocery store workers, EMTs, doctors, nurses and all the other unsung heroes who are continuing to push us forward in these trying times.   
Leadership comes from values and so I call on you to build on the values that you have gained here at Saint Joseph's University and utilize them to lead change…. Show empathy to those around you and succeed through unity ... build lasting relationships, learn from others, and always continue to improve. The journey will always be full of obstacles but … believe in yourself and great things will follow ... we are all leaders, and as we continue on in our careers, remember leadership is in each of us."
After President Reed announced in early May that the Class of 2020 would come together once again the weekend of Oct. 2-4 for the traditional commencement ceremonies and events, students and their families cheered the opportunity to once again recognize the graduates' accomplishments.
"Hats off to the fact that I finished my final semester with a 3.8 and a 3.2 cumulative GPA," Will Russell '20, communication studies major, wrote on Instagram last week. "Degree getting conferred in a week and hopefully will be back in October to celebrate with my friends. Forever grateful to SJU!"