Graduate Student Hopes Degree will Spark Change in Underserved Communities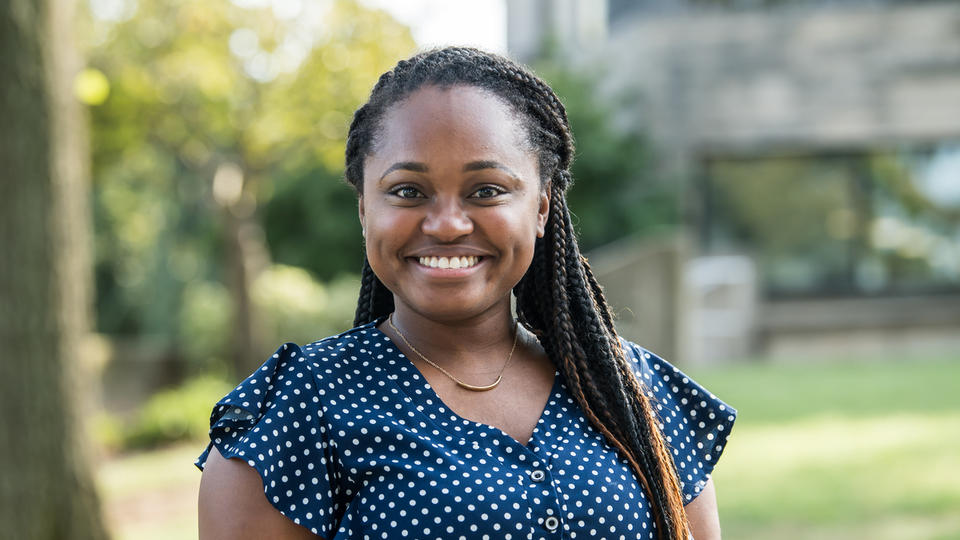 Shanika Peck has always felt compelled to serve her community.
As a full-time fourth grade teacher at Christina Seix Academy (CSA), an innovative boarding school for underserved communities in Trenton, New Jersey, Peck has seen firsthand how children can thrive when given the right resources. In an effort to further her involvement in her students' growth, she is pursuing a master's degree in organization development and leadership at Saint Joseph's University.
"At CSA, we have a holistic approach to education," Peck explains. "Our students come from a single-parent household, or their primary caregiver might be a grandparent or aunt because their parent might be deceased or incarcerated. We offer students and their families other resources on top of just academics — health programs and screenings, therapy, different programs to help parents go back for their GED or more advanced degrees. In a way, the students see the faculty as their parents. They see us in and out of the classroom. They confide in us."
Peck, who has been teaching at CSA for six years and assisting in resident life for the students who board, wanted to discover ways she could continue to contribute beyond the classroom. She says that her studies are already being put to use.
"As a relatively new school, everyone, including administrative managers, is in search of strategies we can implement to make the school better than the year before," she says. "I'm learning how to build effective teams and how to identify strengths and weaknesses in teams, and those strategies are helping us serve the students better."
In addition to helping the children she teaches, Peck also believes her continued education will encourage other staff members.
"My concentration is adult learning and training, so I'm learning about adult learning theories, concepts, and styles to effectively teach adult or alternative learners," she says. "Though my colleagues and I teach young children, these methods can be easily applied to our departmental meetings and professional development. I find myself getting more out of the meetings and am able to pass my ideas along to my colleagues."
Peck says that the mission of Saint Joseph's, as much as its academic strength, that drew her to seek further education on Hawk Hill.
"The social justice piece really stuck with me," she says, recalling her initial visit to Saint Joseph's. "SJU is all about serving the communities I'm from. There is something about the Jesuit education — the focus on social justice, making an impact and empowerment — that I felt fit my passion to create or cause change in the community."