Multigenerational Families of Hawks Reflect on Their Time on Hawk Hill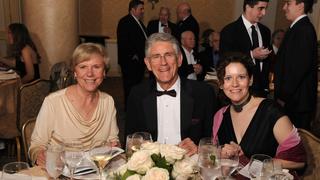 In honor of the Saint Joseph's University Alumni Association's 125th anniversary, we spoke with five families of Hawks — some of whom's legacies are a century in the making! Members of the Broach/Peabody, Finnegan, Kelly, Oliver and Trainer families reminisced about their favorite memories and professors from Hawk Hill, what it means to be Jesuit educated, and their proudest accomplishments. 
From doubleheaders at the Palestra to SJU Family Days complete with Mister Softee, take a trip down memory lane with a few of our legacy families.
Meet The Broach/Peabodys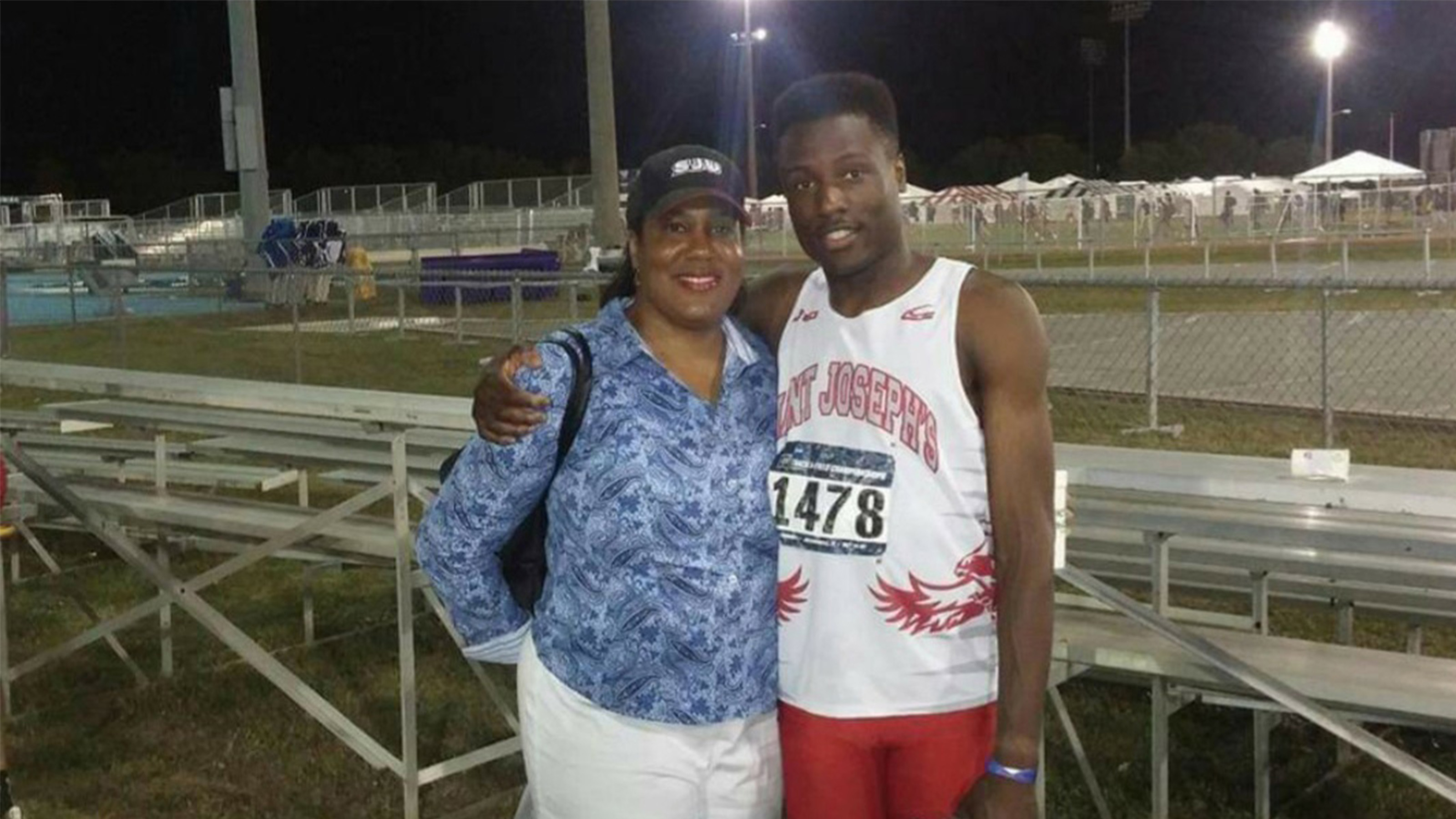 Sharing similar experiences as Hawks has created an even stronger bond in the Broach/Peabody family. When Catherine Broach '87 came to Hawk Hill in the 1980s, many of the students of color attending Saint Joseph's University were first-generation college students and, through her participation in the Black Awareness Society, they, along with advisor Doll Wayman, helped one another navigate the path to graduation. Broach continues to advocate for success by speaking with students and staff about diversity, equity and inclusion.
Alec Peabody '16 continued his mother's legacy at SJU as an engaged and dedicated Hawk through the demanding rigor of being a student-athlete. His hard work and sacrifice was recognized his junior year when the men's track team was honored on the basketball court prior to a home game for their performance at the A10s.
Family Members: Catherine Broach '87 (trade process and data specialist, portfolio management, Clark Capital Management), and Alec Peabody '16 (sales, Geico Insurance).
Meet The Finnegans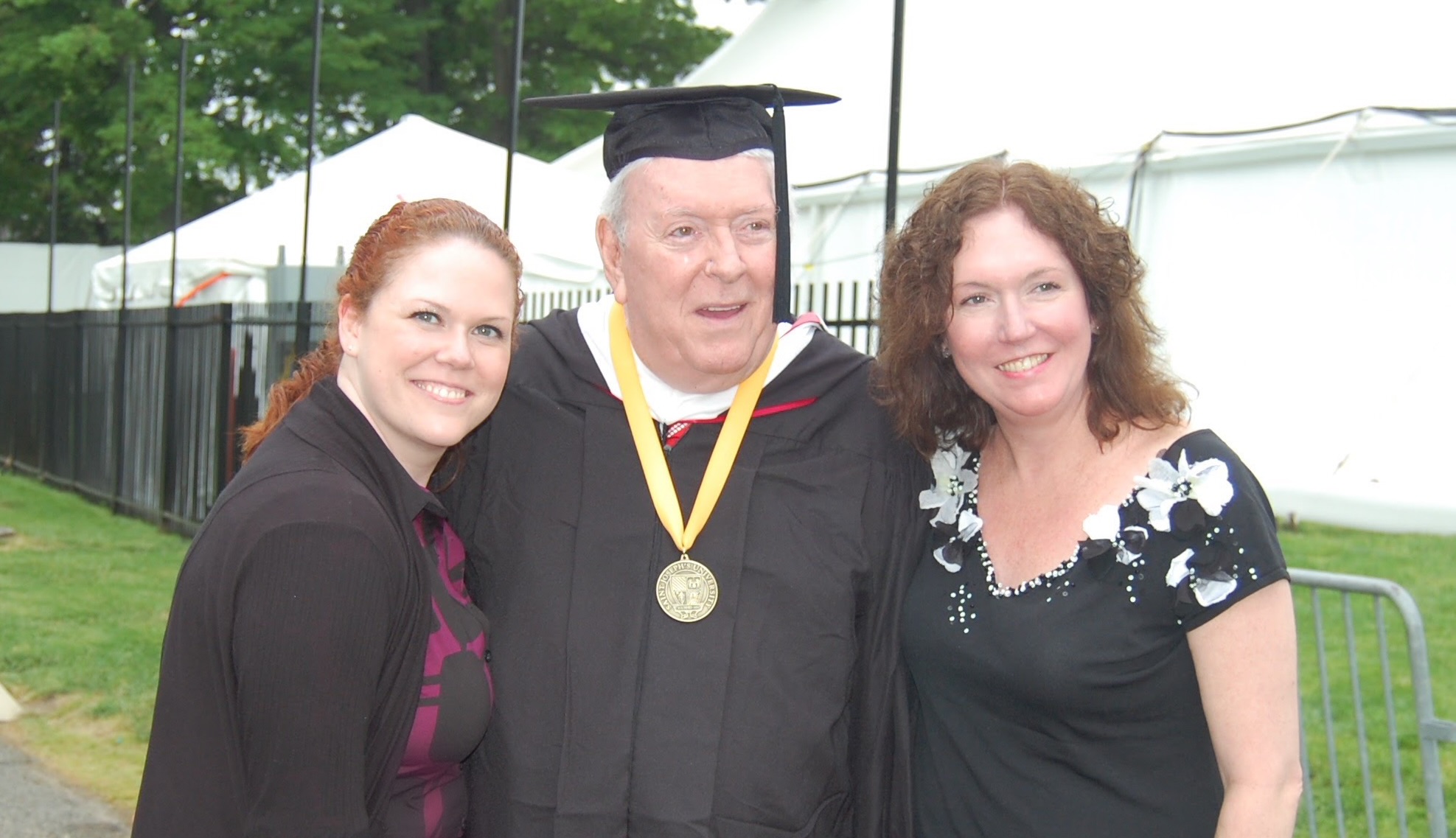 Laurence Patrick Finnegan Jr. was the son of a poor Irish immigrant and worked full time while attending the University at night. He was a lifelong advocate of Catholic school education and fiercely promoted his alma mater. Four of his six children attended Saint Joseph's University and he influenced numerous members of his extended family to come to Hawk Hill. Larry was thrilled to process as a Golden Hawk on the occasion of the 50-year anniversary of his graduation. Today, a whopping 17 Finnegans attended (or are currently attending) Saint Joseph's.
Family Members: Laurence Finnegan '61, Regina (Jean) Finnegan Gill '88 (accountant), Theresa Loughlin Passerini '88, Beth Loughlin Weber '89, William (Bill) Finnegan '89 (commercial and residential real estate advisor), Joseph (Griff) Finnegan '93 (small business owner), Michael Kenefic '95, Jack Kenefic '99, Rose Kenefic Birkhead '02, Patricia (Tricia) Finnegan Chambley '03 '04 (M.S.) (elementary education teacher at Central Bucks School District), Laurence (Larry) Finnegan IV '14 (accounting supervisor at Asplundh Tree Expert, LLC), Charles (Chad) Gill '16 (financial services), Emma Weber '20, Kevin Gill '22 (corporate analyst at JPMorgan Chase), Andrew Finnegan '23, Madeline Finnegan (graduate student) and Victoria Finnegan '26.
Meet The Kellys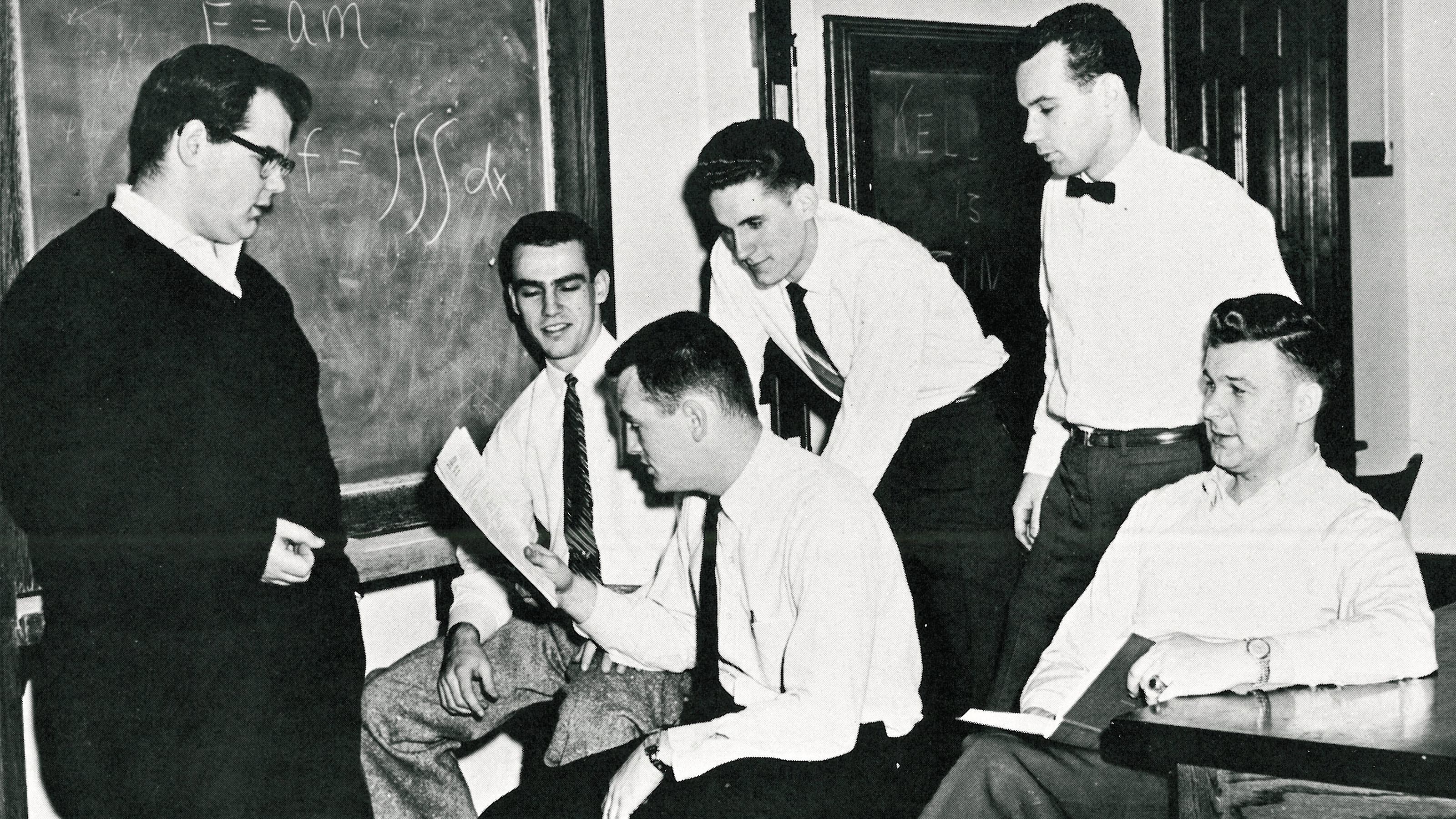 Among Saint Joseph's most passionate alumni, Richard Kelly '59 is past president of the Alumni Association, the 2011 recipient of the Rev. Joseph S. Hogan, S.J., Award, a member of the Council of Presidents, and was part of the University Presidential Search Committee in 2002. He has also served the University in countless other ways, as well as through the Richard J. Kelly and Marilyn J. Kelly Scholarship Fund, which affords students the opportunity to enjoy transformational education on Hawk Hill! The tradition lives on as Kelly's three daughters and two of his grandchildren graduated from Saint Joseph's.
Family Members: Richard (Dick) Kelly '59 (retired after 30 years with IBM systems engineering and sales), Denise Kelly Slocombe '88, Fiona Kelly '91 (New York State certified social studies and special education teacher), Monique Kelly '94 (college and community engagement specialist at Ursinus College), Lisa Traum '06 (teacher at St. Ignatius Jesuit High School), Brad Reiter '08 and Ashley Chambers Reiter '08 (clinical researcher).
Meet The Olivers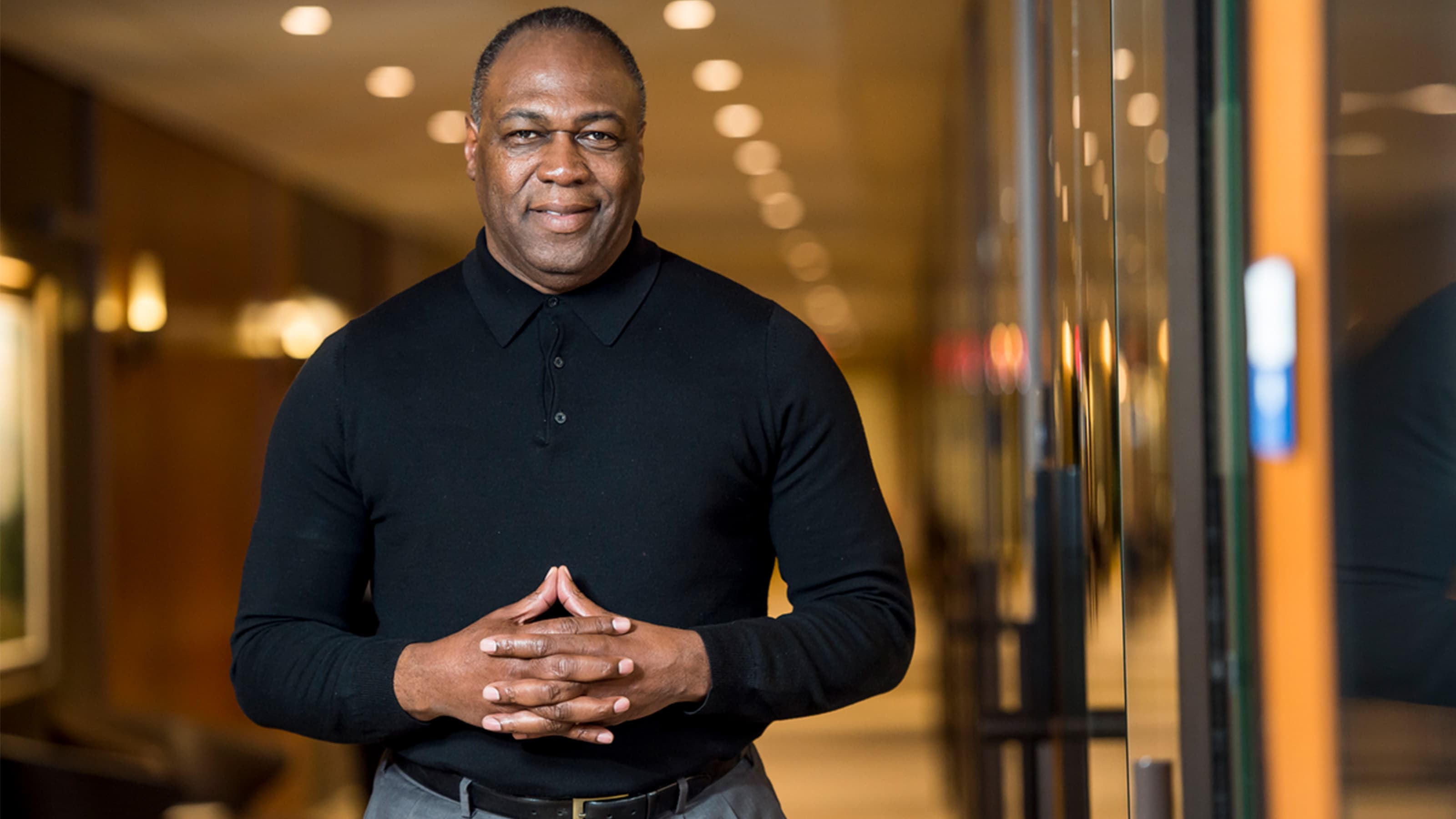 For the Oliver family, hard work and integrity have always played an important part in their personal and professional lives. Robert Oliver '01 (MBA) was already established in the pharmaceutical industry when he came to Hawk Hill for his MBA in pharmaceutical marketing. After earning his degree, he utilized his success and skills as a long-term member of the Pharmaceutical Marketing Board of Advisors. Following in his footsteps, his daughter Sherrell Oliver-Riley '09 '11 (MA), a double-degree earner and dedicated member of the cheerleading team, took the values she learned from her father and her Jesuit education to make an impact as a small business owner. 
Family Members: Robert Oliver '01 (MBA) (executive advisor and board member, Hyalo Technologies, PsyBio Therapeutics and Neurotez), Sherrell Oliver-Riley '09 '11 (MA) (owner of a Planet Smoothie franchise).
Meet The Trainers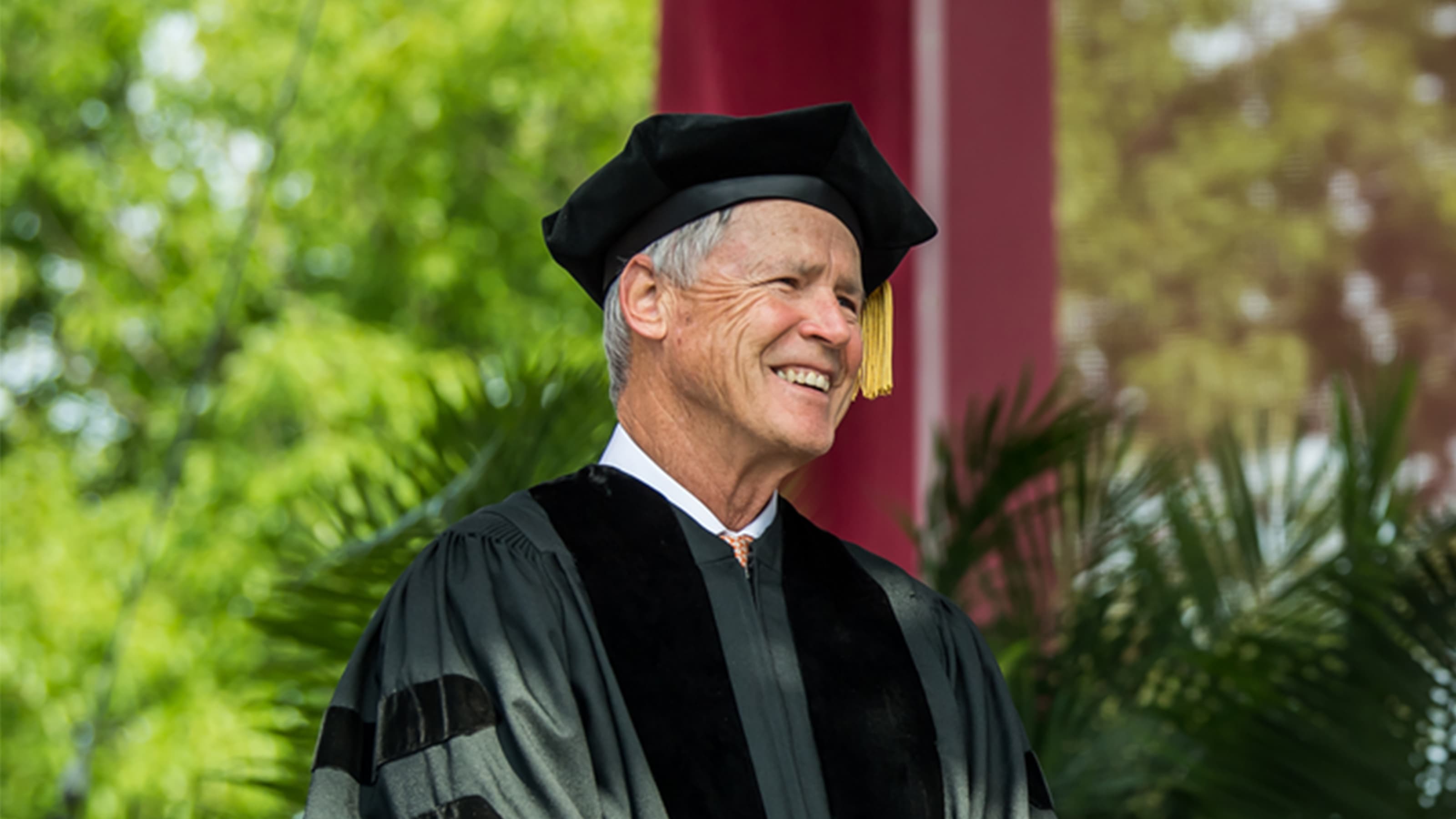 The Trainers began their legacy on Hawk Hill a century ago. Joseph C. Trainer, a Pennsylvania State Senator, and his wife Wilhelmina, had seven sons, several of whom graduated from Saint Joseph's College. He served as chairman of the Foundation Committee at the College, which was formed in 1922 to raise the funds to move the institution to its current location on City Avenue. Since the ribbon cutting in 1927, many generations of Trainers have received their diplomas on this campus, including Frank Trainer '68, who was recognized with an honorary degree in 2019. 
Family Members: Clement Trainer '22, Raymond Trainer '25, Joseph Trainer '28, Francis Trainer '30, Edward Trainer '31, Robert Trainer '40, Edward Trainer '63, Francis (Frank) Trainer '68, H'19, Raymond Trainer '69, Frederick Trainer '73, Dorothy Trainer-Brown '86, Christine Trainer Haas '90, Sarah Trainer '11 and Daniel Trainer '12.
Five Families, Six Questions
Bill Finnegan '89: The Big 5 doubleheaders at the Palestra with the rollouts and streamers. Also, being a long-time season ticket holder, I was able to attend games with my children.

Andrew Finnegan '23: When I first met my roommates for junior and senior year. I joined the professional business fraternity Delta Sigma Pi, and I met three of my current roommates while pledging. I can already tell these guys will be lifelong friends and brothers to me.

Chad Gill '16: Traveling with the A10 Champion Basketball Team to Spokane, Washington, and watching them win in the NCAA tournament.

Fiona Kelly '91: I remember being on campus for SJU Family Day (who wouldn't remember the Mister Softee truck doling out free ice cream cones?) and visiting the Field House and Palestra for Big 5 Basketball games with my dad. My dad had such a love for St. Joe's, and he bestowed that love and Hawk pride onto us. It was very important to me to become a Hawk and follow in my family's footsteps.

Monique Kelly '94: It is impossible to pick just one but seeing my father Richard J. Kelly '59, receive the Sheehan and Hogan Awards are definitely two of the highlights.

Lisa Traum '06: My best memory on Hawk Hill was working in the ticket office for the basketball program. I was lucky to be a sophomore during the memorable, perfect season (2003 - 2004) with Jameer Nelson leading the Hawks to the Elite Eight.

Dick Kelly '59: Mass of the Holy Spirit in the field house each autumn.

Bob Oliver '01: Being invited back to teach a class with Dr. Trombetta. It was a joy to interact with the students and share my knowledge and business experience with them.

Sherrell Oliver-Riley '09 '11 (MA): The cheerleading practices leading up to our competition in Orlando, Florida.

Alec Peabody '16: My major was food marketing, but my favorite class was history. I always enjoyed learning about how past events influence current behavior in both business, politics and other areas of life.

Kevin Gill '22: My favorite class at St. Joe's has to be News Reporting. As a finance and business intelligence double major, this class was a welcomed break where I was able to report on the news at Hawk Hill. I actually found that this was very helpful for my business classes.

Bill Finnegan '89: Accounting with Ed Sutula, who also taught my father. Debits on the left and credits on the right or vice versa, LOL.

Madeline Finnegan: Adolescent Psychology with Dr. Frank Bernt. He is very passionate about teaching and educating students on how to become excellent educators themselves. Even though it is an online course, he has been extremely involved and provides in-depth feedback. It is evident he loves what he does.

Tricia Chambley '03 '04: Synoptic Gospels with Dr. Millicent Feske. Dr. Feske's class demanded I question much of what I had blindly accepted about my faith. This made me think, question and dive deeper. Ultimately, it left me with a better sense of my own spirituality.

Larry Finnegan IV '14: The Business Policy course with Dr. Edward Balotsky taught me to always measure a company against the competition.

Dick Kelly '59: History with Dr. David Burton. His insight made the topic come alive.

Fiona Kelly '91: As a sociology major, I enjoyed most of my classes and loved my professors, Dr. Claire Renzetti and Dr. Dan Curran. My husband, Pat, who attended classes at SJU, and I both loved William King, S.J.

Monique Kelly '94: I was blessed with wonderful professors who inspired and truly cared for their students, Elwyn Chase, James Dougherty and William King, S.J., are gone. Linda Lelii was a great mentor and role model. Tom Kane and Graham Lee were so wonderfully engaging, I took their classes anytime I could. In addition to the academics, each of these professors were also good people who inspired that in their students as well.

Denise Slocombe '88: Elwyn Chase and James Dougherty were inspirational (and very patient)!

Lisa Traum '06: Dr. James Caccamo's Catholic Social Teaching. I loved this class and the service element, where I worked at a soup kitchen each week. Dr. Caccamo was an energetic and engaging teacher who fueled my passion for service in the Catholic tradition.

Bob Oliver '01: Finance because I knew that in order to reach my full potential as a business leader, I needed to master the ins and outs of finance.

Frank Trainer '68: Joseph Hogan, S.J., was a great friend of the family and highly respected.

Cathy Broach '87: When I attended Saint Joseph's University in the 1980s, I felt it was already a very beautiful campus. However, with the expansion of the campus after the purchase of the former Episcopal Academy location and the former Cardinal's residence, the campus has grown even more beautiful! There are now so many new buildings, dorms and resources that did exist when I was an undergraduate student.

Jean Gill '88: Every time I come back to Hawk Hill, I am amazed to see the new buildings. I also appreciate SJU's commitment of keeping up to date with technology while maintaining their academic standards.

Griff Finnegan '93: Campus changed significantly. I was a first-year McShain resident and, as a professional later in my career, I had the opportunity to work on the construction of the new dorms. It is impressive how much more land has been added to the campus.

Alec Peabody '16: As a second-generation Hawk, I got a chance to share a common educational and personal path as my mother.

Chad Gill '16: I remember as a child walking the campus and going to basketball games. I have always had a sense of comfort while on the premises. It was important because I saw how many great memories others had during their time at the school and knew I could experience something similar and make lasting relationships with new people. I can say that my decision to attend SJU lived up to those expectations.

Kevin Gill '22: I am very proud to be a third-generation Hawk, however, I wouldn't say it was the only factor in picking this college. My grandfather, mother and brother were always supportive of me and allowed me to find my own little corner of Hawk Hill. I was able to set my own path, alongside their guidance, to make my experience at St. Joe's unique.

Andrew Finnegan '23: It means a lot to me that I am able to follow in the footsteps of my dad and my family. I have always been immersed in the culture of Hawk Hill and knew from a young age that I wanted to attend SJU.

Tricia Chambley '03 '04: Since losing my father to COVID in 2020, it has become even more important to me to cherish the ties that bound us together. I am very proud to be a second- generation Hawk. I am so glad I followed in my father's footsteps, as well as the footsteps of three of my siblings.

Ashley Reiter '08: I wasn't planning on applying to Saint Joseph's until Richard Kelly (my grandfather-in-law) asked me to just tour the campus with him (and I wasn't even a member of the family yet). I fell in love immediately and knew it was where I needed to be. It means the world to me that he thought it was so important to share his legacy with me.
Lisa Traum Alexander '06: Pop (Dick Kelly) was very influential in my college decision making process. I looked up to him when I was in high school and wanted to follow in his footsteps by having a Jesuit education.

Sherrell Oliver-Riley '09 '11 (MA): It was important for me to follow in my family's footsteps because I saw how valuable my dad's SJU education was for his career, and in turn, for our family.

Catherine Broach '87: To make volunteerism a constant part of my personal and professional life. My participation in Hand in Hand while an undergraduate student had a huge influence on me. It shaped my thinking regarding servant leadership as a management and lifestyle choice that I employ and embrace.

Jean Gill '88: Always stay curious. SJU provided me the opportunity to learn about a wide variety of topics and really develop myself during a critical time in my life.
Kevin Gill '22: The most important lesson I learned from my Jesuit education is cura personalis, or "care for the whole person." Our talents, abilities, personalities and desires are all equally worthy of care and attention.

Bill Finnegan '89: Give back. I am involved in Saint Joseph's Real Estate and Construction Alumni Chapter and I enjoy sharing my real-life experiences and assisting our students with career decisions.

Tricia Chambley '03 '04: The most important lessons I learned from my Jesuit education are to go further, to question often, to contribute and to seek to be a woman for others. The best way that we can improve the society in which we are living is by thinking about how our actions impact those around us and seeing how we can make a difference in the lives of others.

Larry Finnegan IV '14: Faith, family and friendship are keys to a happy life.

Fiona Kelly '91: The Jesuit mission of being men and women for others. It was an essential part of my upbringing and my years at SJU. I was fortunate to become involved in campus ministry while at SJU. Sister Fran Hart and Father Jim Storms gave me an opportunity to participate in service work in North Philadelphia, Germantown and Mexico (I was on the first Project Mexico trip!), and those experiences were life changing.

Denise Slocombe '88: Having now lived more of my life in Australia than in the U.S., I am always amazed how far the SJU influence extends. In fact, 20 years after graduating, when I was hoping to get my son into the local Jesuit high school in Sydney, it was my SJU links that opened that door and now my three children have all been educated by the Jesuits. The legacy continues.

Bob Oliver '01: Values matter. The point of education and prosperity is to contribute to the community and the world. As individuals, we are charged to join the collective to do good and make life better for those who are less fortunate.


Catherine Broach '87: My marriage of 32 years to my husband, Emmett Peabody. I am proud that we raised a son who is kind and good, which is the best legacy I could ever hope to have.

Alec Peabody '16: Being an individual and team record holder (300m, 400m, 4x200m, 4x400m) as a member of Saint Joseph's men's track and field team (2012-2016).

Jean Gill '88: Being a founding member of Alpha Gamma Delta.

Bill Finnegan '89: My family. All three of my children decided to follow in the Finnegan tradition and attend Hawk Hill.

Madeline Finnegan: The online master's program at SJU has allowed me to work full time while working toward my degree. It can be challenging at times but always rewarding.

Griff Finnegan '93: Starting my own contracting business implored me to utilize every single skill I learned in school.

Larry Finnegan IV '14: Persevering after my dad lost his battle with colon cancer.

Chad Gill '16: The Sutula Scholars Program — it's designed to provide an enrichment experience for some of the top accounting students, and it was an honor to be recognized by the department as a member.

Fiona Kelly '91: We are most proud of our role as parents. Pat and I have three wonderful children who are well-rounded and truly good people. As a family, we are big fans of Jesuit education — Mairead, Dennis and Patrick all have received Jesuit educations, and all three took the Jesuit mission of service to heart.

Lisa Traum Alexander '06: Earning a master of arts degree in systematic theology from Fordham University in '15 while teaching theology full time at Seton Hall Prep — which would not have happened if it wasn't for the foundational education I received from SJU, my introduction to the Jesuit world.

Ashley Reiter '08: I am proudest of pivoting in my career and making a shift into something that truly brings me joy.

Sherrell Oliver-Riley '09 '11: Being able to sustain my business through COVID.