NSF Fellowship Funds Graduate's Goals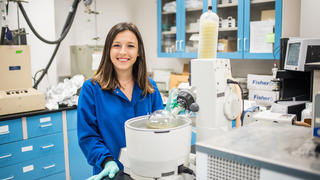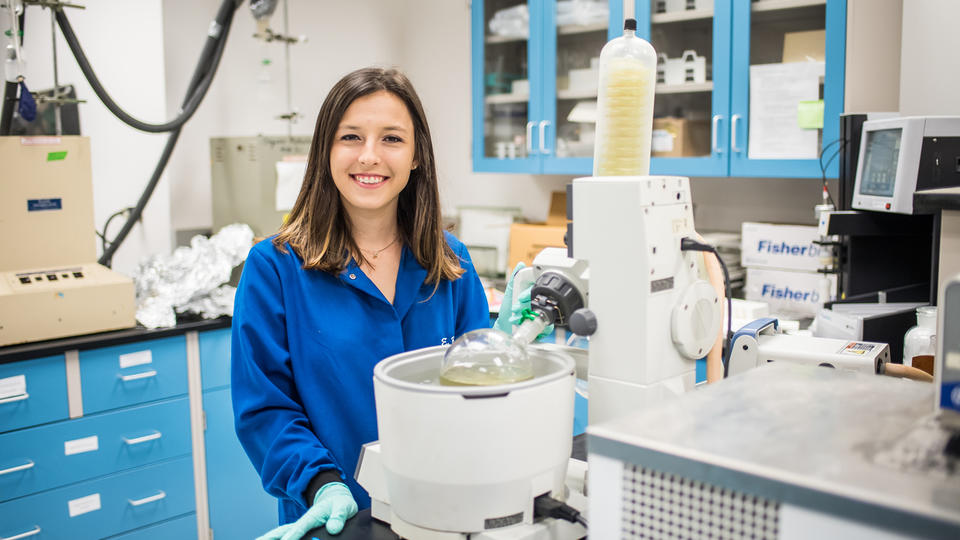 Elise Brutschea has earned many accolades during her career at Saint Joseph's University. Now, she's adding one more before she graduates.
Brutschea, a chemistry major and physics minor, earned a National Science Foundation (NSF) Graduate Research Fellowship. The program recognizes and supports outstanding graduate students in NSF-supported science, technology, engineering and mathematics disciplines who are pursuing research-based master's and doctoral degrees. Funds from the award support both tuition and scholarly research.
Previously, Brutschea received awards from the American Chemical Society 2019 Scholastic Achievement Award and the Barry M. Goldwater Scholarship and Excellence in Education Foundation. She is also a member of the John P. McNulty Scholars program at SJU, which provides full- and partial-tuition scholarships and a supportive environment for young women studying the natural sciences, mathematics or computer science at Saint Joseph's.
"Elise's outstanding academic record, her success in undergraduate chemistry research, and her selection as a Goldwater scholar as a junior were key to her being awarded an NSF graduate research fellowship," said Mark Reynolds, Ph.D., associate professor of chemistry and director of University Fellowships, who assisted Brutschea with applying for the award. "Elise is a great role model for women going into the STEM fields."
Brutschea has conducted lab research with Mark Forman, Ph.D., professor and chair of chemistry, over the past three summers as part of the Summer Scholars Program. She also serves as co-president of SJU's Molloy Chemical Society and has served as a supplemental instructor for General Chemistry I and II courses.
"I have had so many mentors at SJU who have supported and encouraged me," Brutschea highlighted. "Their support is integral to my success at SJU, especially to this Fellowship Award. I am very grateful to them and have learned so much from each of them."
Brutschea has presented her research at various national and international research conferences including the 16th Belgian Organic Synthesis Symposium in Brussels, Belgium; the 45th National Organic Symposium in Davis, California; and the 256th National American Chemical Society National Meeting in Boston.
"The faculty and staff at SJU go above and beyond to support their students and their goals," Brutschea affirmed. "This would not have been possible without them."
After graduation, Brutschea will be attending Harvard University to pursue a Ph.D. in physical chemistry. After graduate school, Brutschea hopes to pursue a career as a professor at a major research institution.