SJU and the 76ers Gaming Club Team Up in NBA 2K Livestream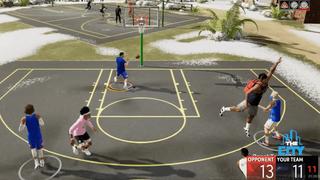 On February 11, accounting major and esports enthusiast Cole Grink '22 lit up Twitch.tv with a competitive game of NBA 2K. Grink took to the court with 76ers Gaming Club Head Coach Jeff Terrell and 76ers GC player Alex "Steez" Bernstein. Between great passes and heavy shooting, they talked strategy, commented on players' techniques and the camaraderie they found in the esports community.

The game was made possible through a new interactive esports partnership between Saint Joseph's University and the 76ers Gaming Club, which provides exclusive content and programming for St. Joe's students. More than 130 viewers tuned in to the livestream and two of them were lucky winners of a giveaway to download credits for NBA 2K games.
 
Meet the Players
Cole Grink '22
Hometown: Hazleton, Pennsylvania
Twitch stream name: xHymz_
Gaming console of choice: Xbox
Favorite esports game: NBA 2K
Favorite esports moment: Making the Final Four of the MyTEAM League
People would be surprised to learn that: Streaming and esports are some of the best ways to socialize.
Why I love esports: The relationships that you make
My AND: Accounting Major & Streamer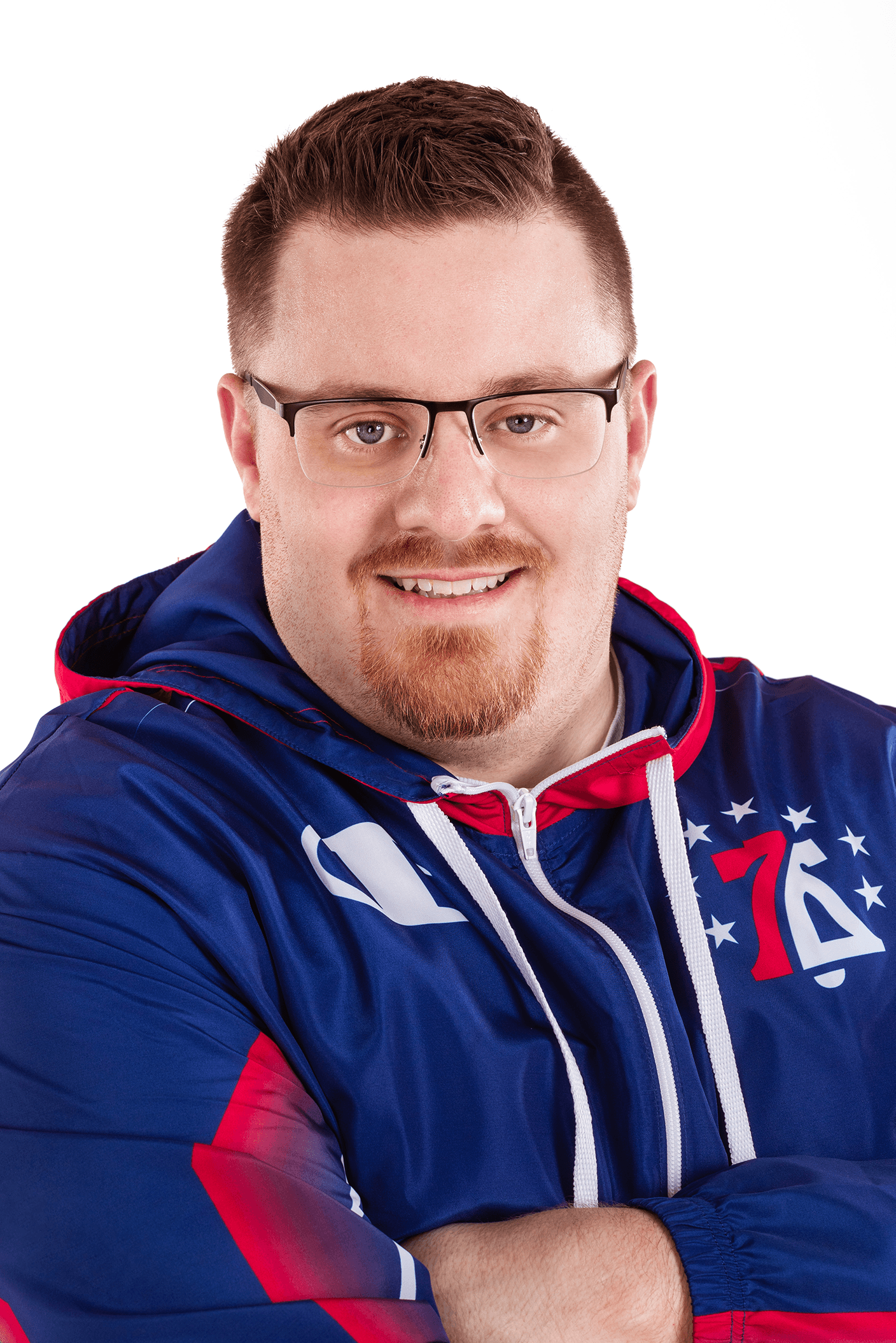 Jeff Terrell
Hometown: Nashville, Tennessee
Twitch stream name: CoachJeffTerrell
Team/Role: Head Coach
Gaming console of choice: PS5
Favorite esports game: NBA 2K
Favorite esports moment: Winning the Tipoff Tournament
People would be surprised to learn that: I played college basketball.
Why I love esports: It's a way to connect with people who love games and strive for a better life.
My AND: Athlete & Father
Alex "Steez" Bernstein
Hometown: Orange County, California
Twitch Stream Name: Steez_2k
Team/Role: 76ersGC, SF, PF, C
Gaming console of choice: PS5
Favorite esports game: 2K
Favorite esports moment: Winning back-to-back Tipoff Tournaments
People would be surprised to learn that: I was a financial advisor and I have a college degree.
Why I love esports: It helped me find a release during hard times and keeps my competitive nature alive.
My AND: Gamer & Athlete
Word on the Street
Prospective students from around the U.S. and abroad registered for the livestream, and many wanted to learn more about Saint Joseph's and the University's esports program. Grink, Terrell and Bernstein took time between play and commentary to answer their questions.
Is anyone able to make money in some way through esports or make a career from streaming?
Bernstein: Yeah, you can definitely make a huge career from streaming. It all depends on what kind of effort you put into it and how consistent you are. Definitely a career to be made, especially if you have the advantage of being an esports athlete.
Terrell: In esports, something I think is really cool is that anybody can be good if they try hard and work at it.
Grink: I agree. It's growing so much and so fast. As I've gone through my academic career, it's grown every single year. At St. Joe's, they have a full-on esports lab, with huge projectors for coaching and it's integrated into the academics like with their sports marketing program.
What is the biggest benefit to being a student in SJU's esports?
Grink: It's been a great experience. Since I stream myself, they support me all the time and help me with what equipment to get, the software I should be using. They're always supporting wherever they can. Even further than just the game, it's the friendships you make. That's something that's irreplaceable.
Terrell: Just talking with the people involved at SJU, they care so much about the esports program. There are a lot of kids who aspire to be esports professionals. It's refreshing to see that kids have a way to get where they want to be in life.
Do you play against other colleges?
Grink: Last year, we joined the Eastern College Athletic Conference and there are schools from all over the place that compete against each other. There's not a 2K team yet, but I definitely want to work with the esports program to make that a possibility.
Does the SJU esports team play games besides NBA 2K? What about students in the esports program?
Grink: We have other games like Rocket League, Overwatch, League of Legends and we're continuing to expand with more teams. For the most part if students in the program play the game competitively, they stick to that game. But people definitely play other games and then they interact with the esports team so that's always a good time.
What's your favorite thing about SJU and the esports program?
Grink: St. Joe's is a smaller school and that makes it feel more family based. I've made a lot of friendships through the esports program.
How long have you been playing 2K and video games in general?
Grink: I've been playing all my life and started playing competitively in 2017.
For students interested in attending SJU and playing esports, when is the application deadline this year?
Grink: The application deadline this year is March 1.

 
Watch a recording of the 76ers GC x SJU livestream.
Saint Joseph's partnership with the 76ers GC is just one of the ways our esports program is next-level. Learn more about our esports lounge, classes and club team, and submit your application to Saint Joseph's by March 1.