Vice President Joseph R. Biden Jr. to Deliver 2018 Carfagno Lecture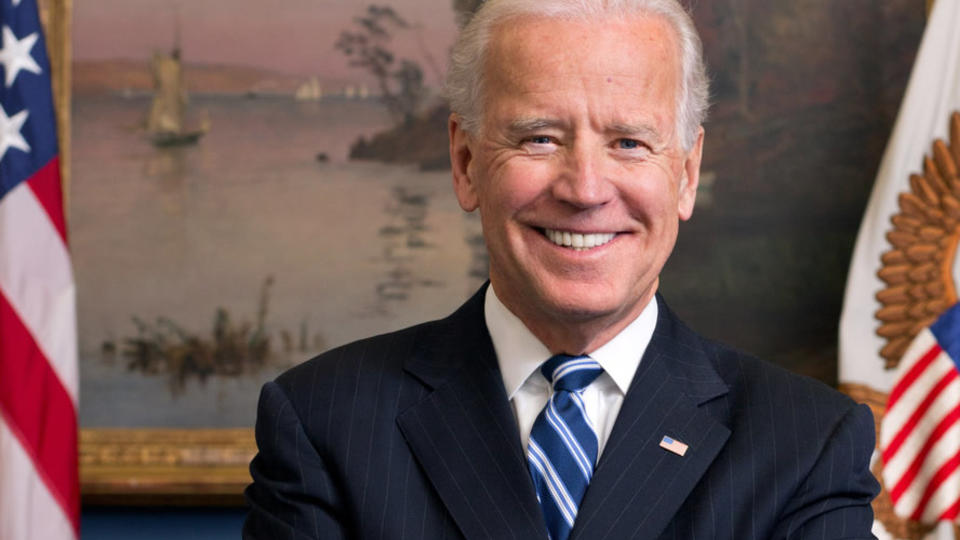 PHILADELPHIA (April 18, 2018) — Joseph R. Biden Jr., the 47th vice president of the United States, is slated to address Saint Joseph's University's students, faculty and staff for the 2018 Evelyn S. and Anthony M. '60 Carfagno Lecture on Tuesday, April 24, at 11 a.m., in the Michael J. Hagan '85 Arena.
SJU President Mark C. Reed, Ed.D., will introduce Vice President Biden, who received an honorary Doctor of Laws degree from Saint Joseph's in 1981.
"Saint Joseph's is honored to welcome Joe Biden to campus," says Dr. Reed. "With his lifetime of experience in the highest echelons of our government, including as vice president of the United States, he has much to share with our students and community about public service and leadership."
The Haub School of Business' annual Carfagno Lecture Series is designed to promote civic engagement and thought leadership by providing engaging discussion with experts in a topical field.
"Vice President Biden is a visionary statesman and leader who will inspire our students and the community at-large when he delivers the Carfagno Lecture," says Haub School Dean Joseph DiAngelo, Ed.D. '70. "He is a longtime friend of the University and the Haub School, and we are delighted that he will deliver the 2018 lecture."
Prior to becoming the 47th vice president of the United States in the Obama administration, Biden served as the U.S. senator from Delaware for 36 years. At the time of his Senate resignation to assume the vice presidency, he was chair of the Senate Foreign Relations Committee and had also served as chair of the Senate Judiciary Committee.
As vice president, he continued his leadership on important issues facing the nation and represented America abroad, traveling over 1.2 million miles to more than 50 countries. Vice President Biden convened sessions of the President's Cabinet, led interagency efforts, and worked with Congress in his fight to raise the living standards of middle class Americans, reduce gun violence, and address violence against women. In the final year of the Administration, Vice President Biden led the Cancer Moonshot, an international effort to end cancer as we know it. 
A leader in the pharmaceutical industry, Anthony Carfagno '60 is a founding member of the Erivan K. Haub School Board of Visitors, serving as its chair for 22 years. The lecture series features leaders in various industries annually. Former speakers include Tom Brokaw, Michael Smerconish, Random House publisher Jon Meacham and Fortune editor Alan Murray.
The event is free and open to the public. Seating is general admission on a first-come, first-served basis. Limited parking is available in the Hawks' Landing facility located at 54th Street and City Avenue, across from Hagan Arena.
The event will be livestreamed at sju.edu/live and on Facebook.