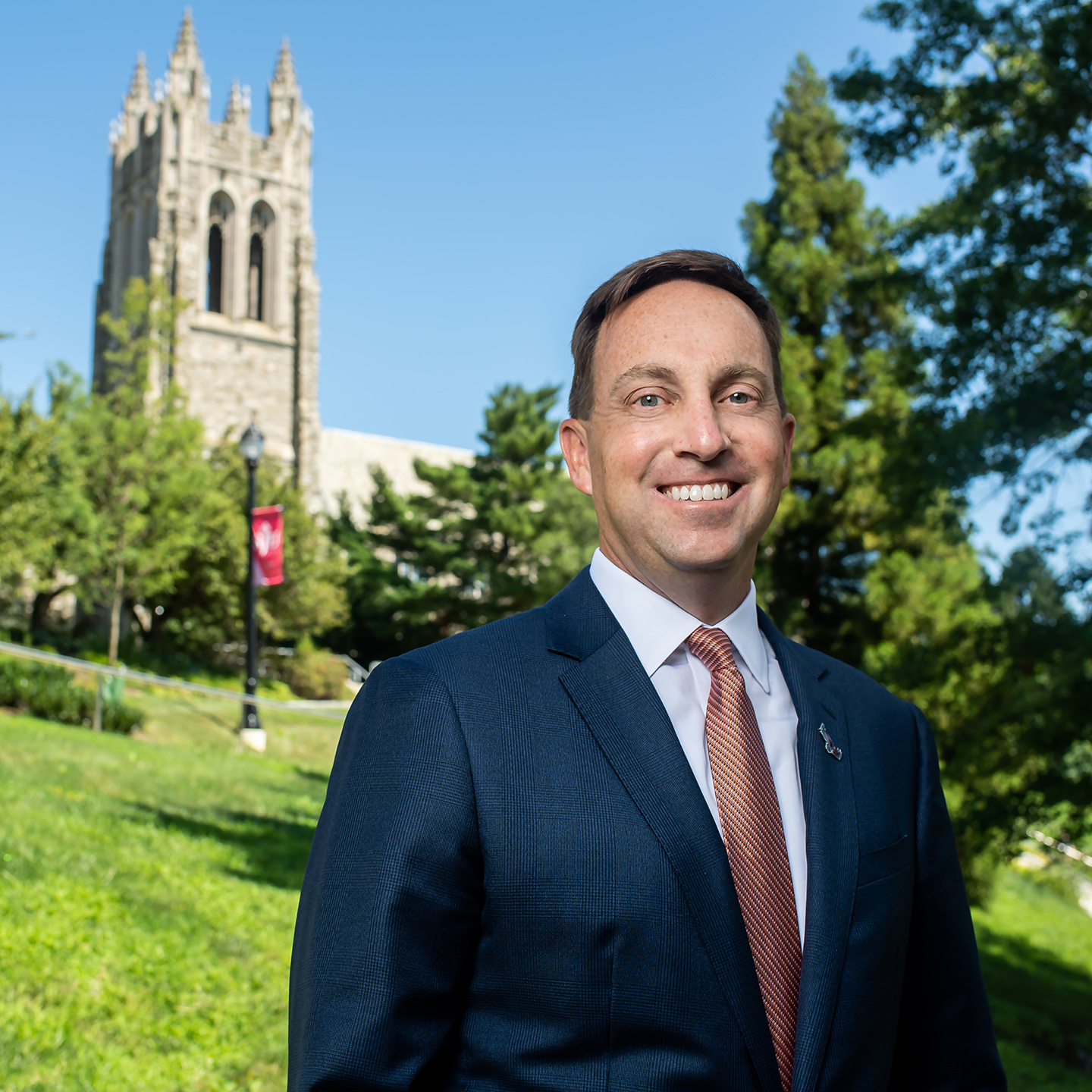 Dear Hawks, supporters and friends,
Rarely does a 170-year-old organization come to a moment like this one. When industry, economic and global forces intersect with a series of strategic decisions, to create an opportunity that will enhance and preserve its mission for decades to come. And yet, that is where we find Saint Joseph's University today.
We have much to be proud of. An enriched academic portfolio; an endowment that has doubled over the past five years; meaningful strategically aligned partnerships and a brand of education that is highly sought after, producing graduates who change the world.
The question is, "What next"? and the answer is clear:
Create a unified, modernized Hawk Hill campus;
Lean further into our academic and programmatic strengths, making Saint Joseph's a destination for the next generation of health care providers, business leaders and education change-makers;
Innovate within our Jesuit, Catholic mission and identity providing students the opportunity to more fully explore themselves and the world at large; and
Build further on our endowment growth, enabling a Saint Joseph's education to be within reach for even more students and thereby enriching the experience for all on campus.
Our plans are bold, and perhaps a bit ambitious. But they are critical in every way. Our next steps forward – your next steps forward – will determine how Saint Joseph's shapes tomorrow's leaders who go out and make a direct and meaningful impact on our world.
I am privileged to lead this 170-year-old institution, which draws its roots from the Society of Jesus founded nearly 500 years ago by St. Ignatius Loyola. I believe, truly believe, it is my obligation to approach each day as a new chance to make Saint Joseph's better – in every way. We owe that to our students, to our faculty and staff, and to our alumni. Together, we have made many strides in that direction, setting us up for a moment like no other in the history of Saint Joseph's University.
We are ready to soar to new heights. Will you be there?
Mark C. Reed, Ed.D., MBA

President