Saint Joseph's Names New Residence Hall After African American Educator, Evangelist and Social Justice Advocate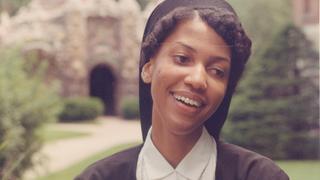 Saint Joseph's University announced the name of its new first-year residence hall at a community-wide celebration on Nov. 1, 2023. Slated to open in fall 2025, the over 500-student residence will be named Sister Thea Bowman Hall in honor of the late educator, evangelist and social justice advocate.
"For many years, we at SJU have been inspired by the life of Sister Thea Bowman, having a lecture series named for her in 2014 that featured the experiences of African American women in the academy," said Daniel R.J. Joyce, S.J. '88, vice president of mission and ministry. "We are now happy to join with the National Black Catholic Congress to recognize Sister Thea as a candidate for sainthood as we present her as an example of service and holiness to all of our students with this lasting legacy and inspiration in the naming of our new residence hall."
Honorary degree recipient Sister Cora Marie Billings H '17, a contemporary and lifelong friend of Sr. Bowman who has been a member of the Institute of the Sisters of Mercy of the Americas for 65 years, offered remarks on the exemplary life Sr. Bowman led.
"Whatever gift you have, whatever thing you can give of yourself, that's what you do for God. And Thea did that all of her life — she was always giving back to God and God's people," said Sr. Billings at the ceremony held on All Saints Day.
Sister Thea Bowman Hall is one of numerous current projects in Saint Joseph's campus master plan, a decade-long transformation to enhance the student experience. Its location adjacent to the Maguire-Wolfington Welcome Center will create a picturesque quad for students and community members to enjoy.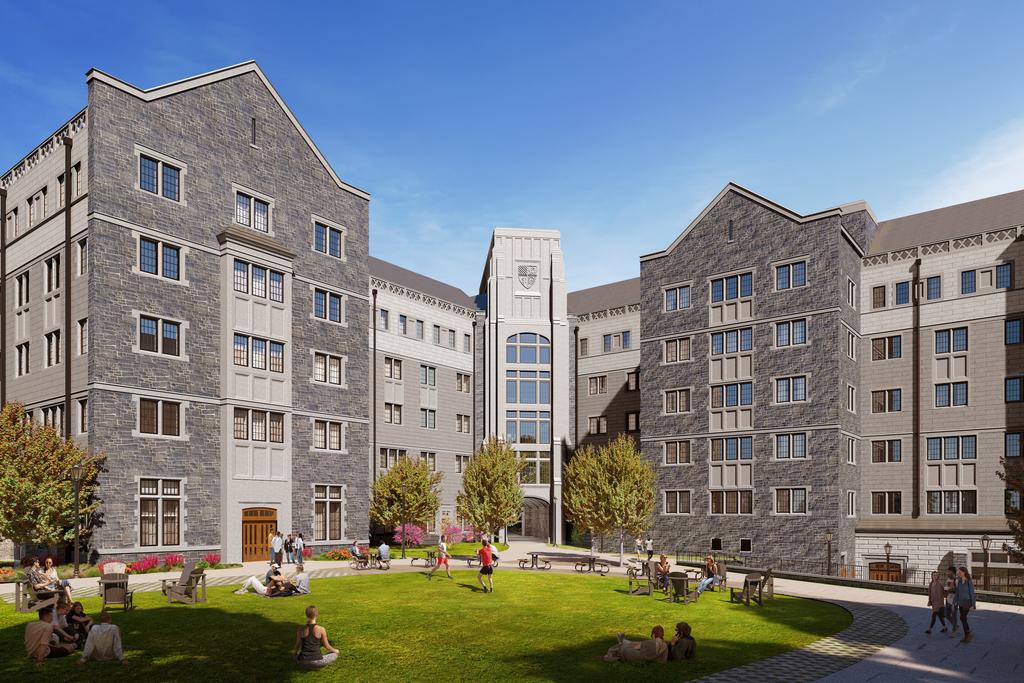 About Sr. Thea Bowman
Image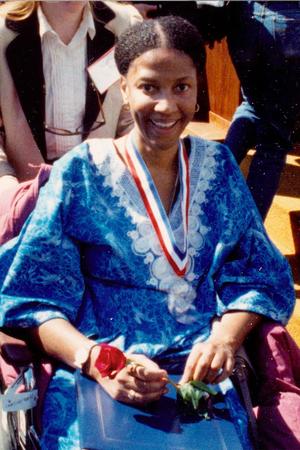 Born in Yazoo City, Mississippi, in 1937, Sr. Thea Bowman (birth name Bertha Elizabeth Bowman) was a professor, advocate of racial equity and powerful force for inclusivity in the Catholic Church after the Second Vatican Council. 
She joined the Franciscan Sisters of Perpetual Adoration at age 15 as its first and only African American nun, later going on to earn a bachelor's, master's and PhD as part of her religious formation. 
She was an educator for 16 years before being invited by the bishop of Jackson, Mississippi, to become a consultant for intercultural awareness for the diocese. The granddaughter of a slave, she gave presentations across the country aimed at breaking down racial and cultural barriers and celebrating each other's differences.
In 1984, Sr. Bowman was diagnosed with breast cancer, but that didn't stop her from spreading the word of God; she vowed to "live until I die." The year before she passed in 1989, she was invited by the U.S. bishops to be a key speaker at their conference on Black Catholics. She was also profiled by "60 Minutes" in 1987.
Sr. Bowman was declared a Servant of God by the Vatican in 2018 — the first of four steps in becoming a saint. She is one of six African Americans being considered for canonization.