Vocational Bridge
High school students who are interested in a vocational career rather than college can spend part of their academic day at the Kinney Center, developing the skills necessary for success in a field that you are passionate about.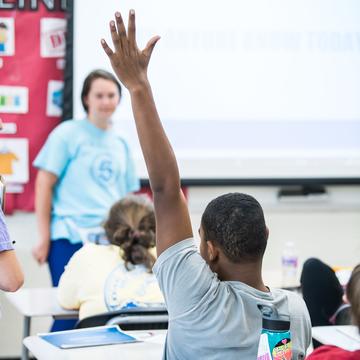 Program Highlights
Evaluation in Practical Assessment Exploration System (PAES) Lab, designed to identify potential career tracks based on interest and ability
Individualized skill development to hone work, social and daily living skills needed to be successful in the employment track of choice
On-campus internship or paid campus position with a job coach
Identify and secure a long-term paid position in the community
Vocational Bridge is designed with the flexibility of meeting the needs of students where they currently are – and to help them determine and arrive where they want to go. The goal of the program is to place students in part-time or full-time jobs, capable of working without the assistance of a job coach.
Dates and times vary based on school schedule and need.
It gives me a great sense of comfort to know that he is learning skills now that are meaningful to him that he can take with him for the rest of his life."

Erica Daniels