Experience Life as a Hawk
Please note: In light of the coronavirus, campus visits have been suspended until further notice. Virtual information sessions are available Monday–Friday at 10 am and 2 pm. Additional virtual visit options are available below. Once it is safe again to resume normal operations, we will notify students through email, as well as update this page.
The best way to get a feel for life as a Hawk is to experience Saint Joseph's for yourself. Follow us on social media, sit in on a class, chat with current students join us on a guided Facebook Live tour or explore the virtual tour of our 125-acre campus, which crosses a vibrant Philadelphia neighborhood and sprawling Lower Merion suburbs. 
Undergraduates and Transfer Students
All admission events are taking place online through Zoom or a phone call. Once registered, additional information will be provided on how to access your scheduled meeting.
Graduate Students
Interested in scheduling a one-on-one meeting with admissions counselor? We'd love to meet you. We can do this by phone or virtually through video conferencing.

Students pursuing degrees in any area of graduate study are invited to attend one of our in-person or virtual open houses, held frequently throughout the year.

See upcoming dates:

Our tours are designed with your interests in mind. Sessions are held for a variety of our graduate programs. While we're not currently offering on campus tours, we invite toy to check back for scheduling options and in the meantime, check out our virtual tour.
Adult Learners
We're happy to meet with you to discuss the application process and help you choose the right program for your schedule.

Call 610-660-1300 or Request an Appointment

Available March 6, March 20 and April 3

Meet one-on-one with a transfer counselor to discuss the admission process, financial aid and transfer credit evaluations. You must have your college transcript(s) to receive a preliminary credit evaluation and an on-the-spot transfer decision.

These will be handled virtually.
Virtual Tour
360 degrees of Saint Joseph's
Explore our state-of-the-art Forman Chemistry Lab; drop in at Perch, a newly renovated student lounge with gaming systems, pool tables, a performance space and a coffee bar; or check out our dorms.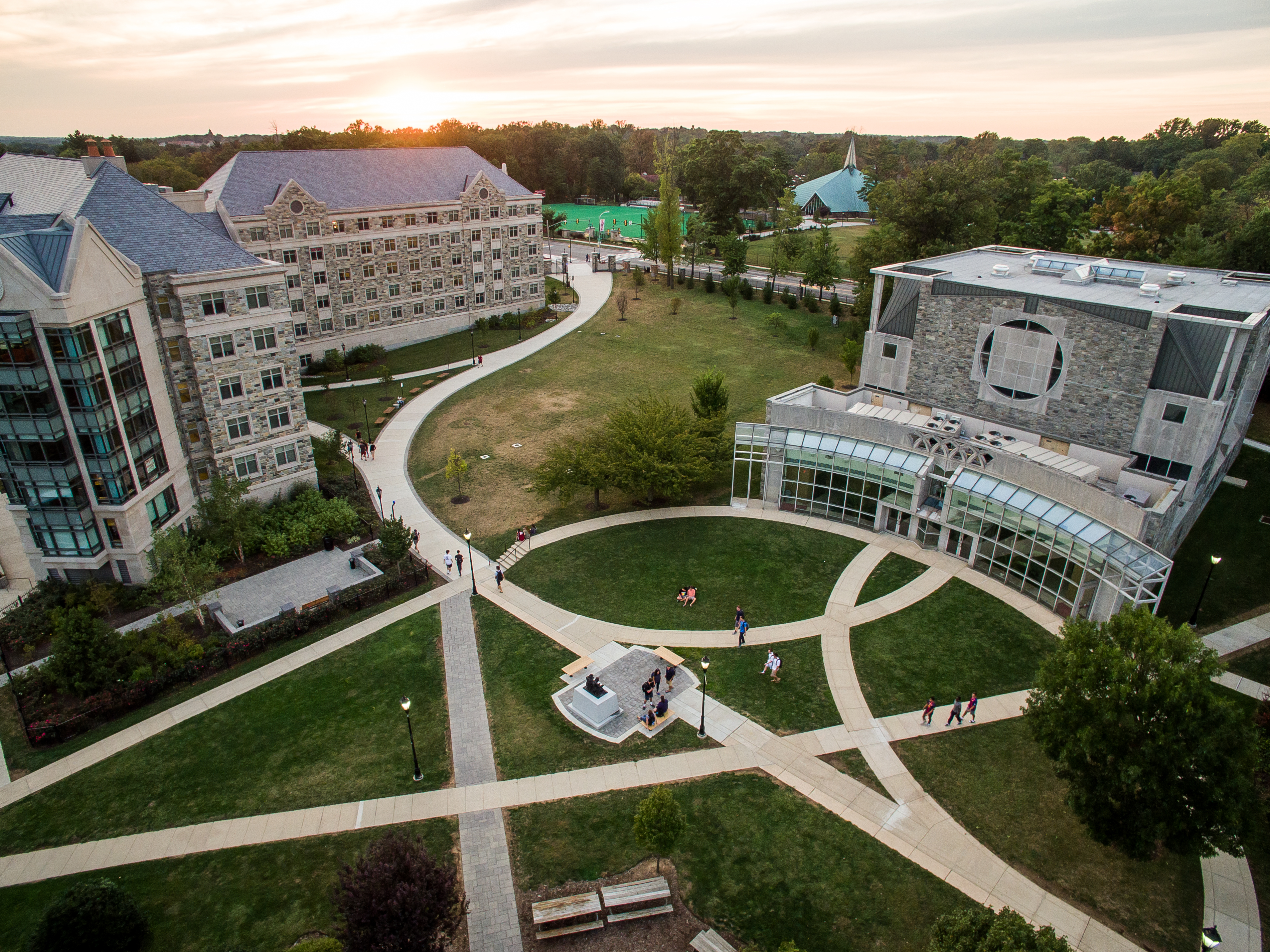 Meet Us on the Road
We can't wait to meet you.
Unable to visit? We'll come to you. Our admission staff and alumni volunteers attend college fairs all over the country. Don't see your area listed? Keep checking — dates are added frequently.