Experience Life as a Hawk
The best way to get a feel for life as a Hawk is to experience Saint Joseph's for yourself. We offer a variety of in-person and virtual visit opportunities to explore our 125-acre campus, which crosses a vibrant Philadelphia neighborhood and sprawling Lower Merion suburbs.
High School and Transfer Students
Graduate Students
Interested in scheduling a one-on-one meeting with admissions counselor? We'd love to meet you. We can do this by phone or virtually through video conferencing.

Students pursuing degrees in any area of graduate study are invited to attend one of our virtual information sessions, held frequently throughout the year.

See upcoming dates:

Our tours are designed with your interests in mind. Sessions are held for a variety of our graduate programs. While we're not currently offering on campus tours, we invite you to check back for scheduling options and in the meantime, check out our virtual tour.
Adult Learners
Schedule a time to meet with an admission counselor about our flexible Adult Learner program including Bachelor Degree Completion, online majors and our Post-Baccalaureate and Certificate programs. Appointments are available in person and virtually.

Are you looking to return to college after some time away?
Have you accumulated college credits from previous colleges?
Have you been out of high school for more than five years, or have you been in the military, working, or taking care of your family?
Do you already hold a bachelor's degree and are searching for a post-baccalaureate certificate program?

Discover your potential through our Adult Learner Discovery Days and learn more about our flexible curriculum, accelerated bachelor's degrees, online classes, and career-oriented certificate programs. You also have the option to tour the campus during your visit. Appointments are available in person and virtually.
Virtual Tour
Discover Hawk Hill from your home. View our virtual tour of our campus community to learn more about Saint Joseph's University and our campus that is a mix of Philadelphia's city and suburbs.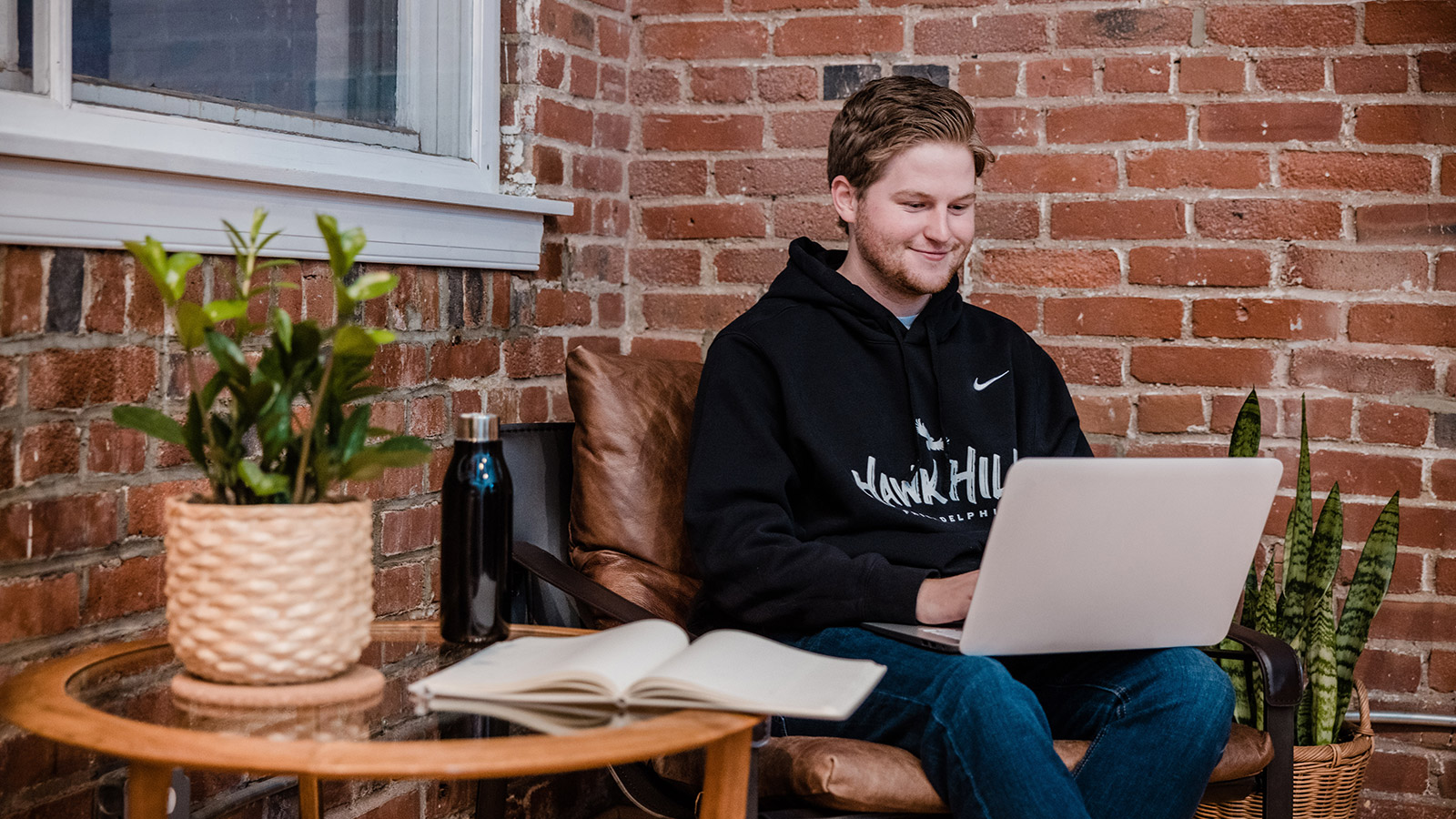 See Hawk Hill for yourself. Come to campus for a self-guided tour to get a feel for Saint Joseph's.

How to Use:

Come to Hawk Hill with your charged-up smartphone and comfortable shoes.
Load the website below on your phone's browser. You can either stay connected with your cell phone provider's 5G connection or you can connect to Saint Joseph's guest wifi network.
There will be a pop-up on the screen asking for your location. Please allow us to use your location and then you can start your tour.
Choose the tour for you: you can take a self-guided tour of our residence halls, campus life, academic and more!