About the Washington Center
Launch a Career You'll Love
Through The Washington Center (TWC), Saint Joseph's University offers semester-long and summer internships in Washington D.C. As a national and international capital, D.C. provides resources and opportunities unlike anywhere else. A natural setting for studying the political process, D.C. is also home to hundreds of major corporations, non-profit organizations, think tanks, advocacy groups and agencies. There are numerous opportunities for students in all majors, including positions in the media, arts, education, business, science, international affairs, environment, health care and more. See TWC's sample list of internships here.
A semester or summer at The Washington Center allows students to gain valuable career experience while remaining full-time students. The program is open to all majors and disciplines.
Program Overview
Saint Joseph's University partners with the nation's largest internship organization, The Washington Center (TWC), so you can intern in D.C. (or from home!) while earning academic credit. TWC provides a diverse selection of world-class internship programs and seminars in the heart of Washington, D.C. and online. Through TWC, students will become equipped with the skills and confidence to thrive in the workplace.
During your semester or summer with TWC's Academic Internship Program, you'll engage in three main program components:
1. Internships
TWC partners with hundreds of internships in D.C. (and around the country) and works with you one-on-one to select the internship that's right for you. Once you begin your internship, you'll be working on projects related to your interests with a supervisor who cares about your growth and success.
2. Academic Course
One night a week, you'll take part in one of TWC's courses so you can fulfill a requirement for your major, delve deep into a topic you've always been interested in or experience a course taught by a practitioner in the field.
3. Career Prep
This programming is a mix of professional development workshops, career exploration sessions, networking events and one-on-one career advising designed to help you make the most of your internship experience and gain the tools and insights you'll need to launch your career.
Credits, Costs and Housing
One of the first questions the SJU Liaison will ask you is "when do you want to go?" This is asked for three reasons:

To establish the most appropriate deadline for your application
To discuss what kind of experience you are looking for
To determine how the program will fit within your academic major

If accepted into the program during the fall or spring semesters, students enroll at and receive full-time academic credit from SJU (15 credits or 5 classes). For the summer program, students register and receive credit just as they would for other SJU summer classes. Credit and grades are awarded based on an evaluation performed by TWC staff, the internship site supervisor, TWC faculty and the SJU Campus Liaison and is awarded after the completion of the program.

In consultation with a student's major department, credits typically count as a combination of major requirements and electives, some of which may also count toward fulfilling the GEP Social Science requirement. Speak with the Liaison about the current system of course credits for your particular department.

During the fall and spring semesters, students pay SJU tuition and fees for a regular 15 credit semester (in addition to TWC housing) and receive the same financial aid as if they were on campus. SJU then pays TWC program fees. For the summer program, students pay regular SJU fees for courses.

All students accepted into TWC's program are guaranteed housing. Students live at The Washington Center Apartments located 7 blocks from Union Station, and 3 blocks from the nearest Metro stop. You'll share your apartment with other TWC interns from all over the US and the world and have access to Washington's Metro subway system, shops, restaurants and grocery stores.

Although there are differences among the various housing units, most of them offer the following amenities:

Large, furnished 4-person apartments
Fully-equipped kitchens with granite countertops, appliances (including dishwashers and microwave ovens) and cooking and eating utensils
Individually controlled heating and air conditioning units
Washer and dryer unit in the apartment
High-speed wireless internet access
Flatscreen TV mounted on the wall with basic cable service
Student Life Staff, including Alumni in Residence, and 24-hour front desk coverage or security staff
On-site fitness center
Eligibility and Application Process
To be eligible to participate in the program, SJU students must have at least sophomore standing and have a cumulative 3.0 GPA (Students with lower GPAs may be considered, so speak with the liaison if your GPA is at least 2.75). Participants should show outstanding academic progress, a great deal of maturity and motivation and the capacity to pursue independent study. It is important that students are able to demonstrate organization, adaptability, flexibility and professionalism.

1. Prepare Application Documents

The application process includes two letters of recommendation, an essay writing sample, statement of professional interest, resume, transcripts and completion of TWC's application form. Students should consult the Step-by-Step Admissions Guide on TWC's webpage. On this page, you will find a checklist of supporting documents that you will need to gather for the application. Students should forward all materials except the application form to the Liaison for approval before applying online. A fuller description of the supporting documents is included in the last section of this page. In general, the preparation process includes:

Identified letter of recommendation providers
Requesting transcripts
Creating a resume and meeting with SJU's Career Center to review
Writing a statement of professional interest and issues essay

2. Submit TWC's Online Application

After you have received approval from the Liaison, you can start your online application for The Washington Center. You can start at any time, save it, and continue to work on it. You will not be required to complete it in one sitting.

Go to the Student Portal.
Create an account.
Start and submit the online application by following the instructions. Throughout the process, you can save your application and return to it at a later time.

3. Acceptance into the Program

TWC's admissions committee will review your application within two weeks of its completion, confirm your submission with the campus Liaison and send a decision via email. Once accepted, students are assigned to an internship coordinator and begin the internship placement process.

The Resume

A one-page, professional resume is required. Students should create an initial draft and then go to the SJU's Career Center during their walk-in hours and have this first draft reviewed. Subsequent drafts will be reviewed with the SJU TWC Liaison. See TWC resume samples here!

Statement of Professional Interest

The Statement of Interest is a 100-word, succinct statement of the skills and experiences you wish to gain through your internship. Think of it as an extended objective statement, or a very short cover letter. The audience is your future internship site supervisor, so address your interests clearly. They want to know right away if they have what you are looking for. A rough outline should be:

I would like an internship in Washington DC in the area of...
Specifically, I'd like to be exposed to/learn more about/gain skills in...
This would assist me in reaching my career goal of...

Be direct, concise and as specific as possible. Talk about the skills and experiences you want from your internship and why. This is not the place to address skills you already have or how excited you are to do anything they may ask of you. Do NOT name any one agency in particular, so that you are not limiting who considers your application. View instructions on how to write your statement of professional interest.

Issues Essay

Pick ONE issue that you are concerned, passionate and/or knowledgeable about in your field of choice, and discuss it in about 500 words. This should be written in the first person and should contain some of your personal views or opinions. This essay serves two functions for TWC's hiring agencies:

Primarily, it serves as a writing sample for employers to see the quality of your writing skills.
It is a way of indicating to any hiring agency where you stand on issues so that you are matched with a placement that is a philosophical fit for you.

Make sure your grammar is perfect. List your full name and school clearly at the top, double spaced with 1" margins and do not exceed 500 words. If you need ideas for current policies or hot topics, try Congressional Quarterly, CQ Researcher, The National Journal or Idealist.org. See TWC's sample issues essay here.

Official Transcript

You will need ONE OFFICIAL transcript from EACH college or university you have attended. Visit the Student Records and Registration Portal and follow the instructions. Simply request that ONE OFFICIAL TRANSCRIPT be sent directly to TWC.

Two Letters of Recommendation

You will need one letter of reference, preferably from a full-time faculty member. Give faculty advance notice of your request, and provide them with information on TWC if they are not familiar with the program. Also, accompany a request for a letter of reference with a copy of your resume and an unofficial transcript (also available from The NEST).

TWC accepts letters of recommendation electronically. After you've asked for the letter, follow the prompts in the online application and enter information about your writer. Do not enter an email address for a recommender until you have spoken with them first! This will send an email directly to the letter writer, with complete instructions on how to submit the letter. Do not forget to send a thank-you note, preferably hand-written, to your letter writers once you have been accepted. It's also advisable to send a note to them again once you are in DC, telling them about your placement and once more thanking them for their support.

Application Fee

There is a $60 application fee, assessed by TWC, after you have received the SJU Liaison's approval. You will be expected to include a credit card number to be charged. Applications cannot be submitted without payment. Some financial assistance and scholarships may be available to pay for the program for those students who qualify. Speak with the Liaison for information on various resources that may be available.
Important Dates and Deadlines
Plan early! All applicants must meet with Dr. Gioioso, The Washington Center Liaison in advance of filling out the application to go over all aspects of the application process, including reviewing resume drafts, writing samples, and personal statements. You must also provide The Washington Center with an official transcript from all colleges attended. Consult The Washington Center Dates and Deadlines page for specific dates.
NOTE: Early Application is typically only for placements that require security clearances. Some examples are the U.S. Departments of Justice, Homeland Security and State and federal law enforcement agencies. All other applicants are encouraged to adhere to the regular deadline. Visit The Washington Center page regarding programs that have early application deadlines to see which organizations require early submission of materials.
Spring Semester: Priority – Mid-October; Regular – Mid-November
Summer Session: Priority – Mid-February; Regular – Mid-March
Fall Semester: Priority – Mid-April; Regular – Mid-May
Learn More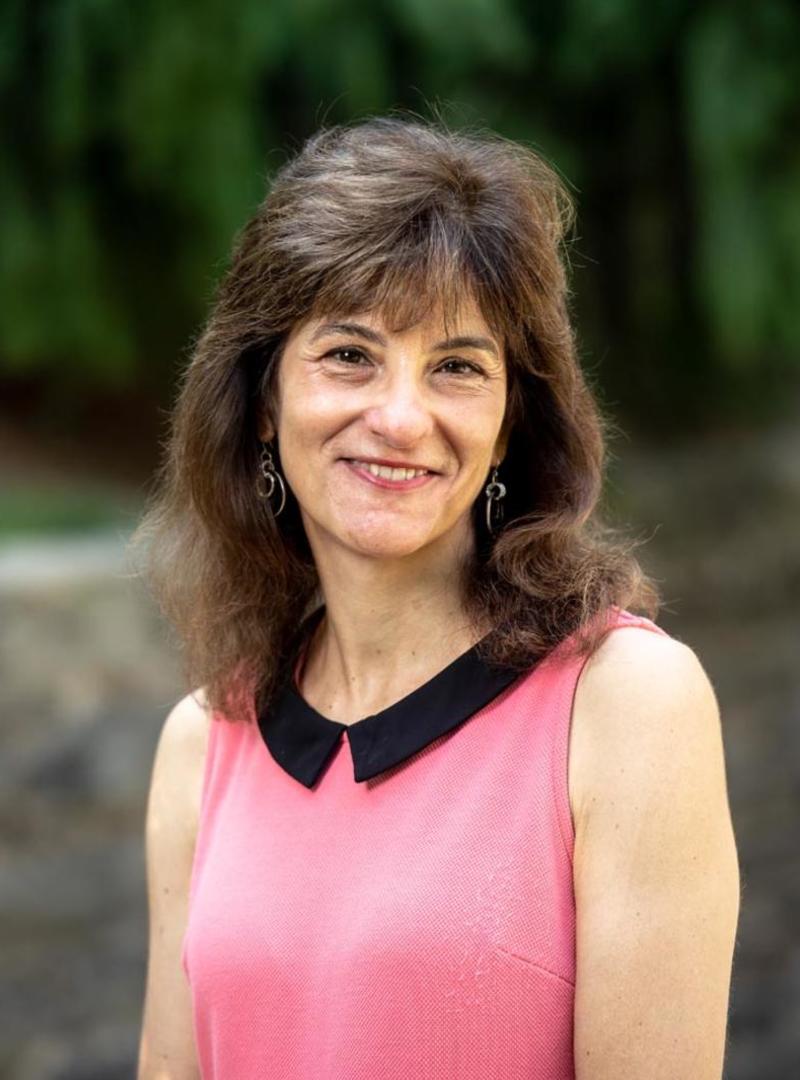 Barbelin Hall 207
610-660-1749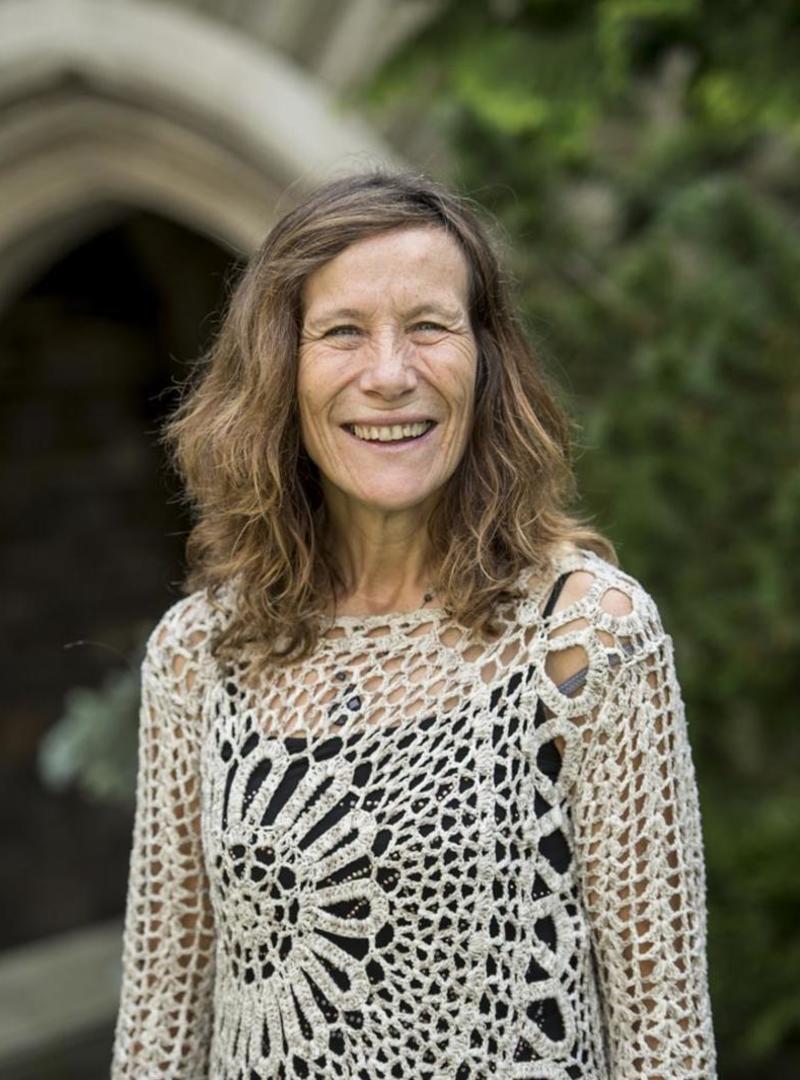 Professor, Director of American Studies Program
Barbelin Hall 112M
610-660-1741