Parents & Families
Welcome to Saint Joseph's
Saint Joseph's University will quickly become a home away from home for your student, and we hope it will also be a community you will be proud to take part in.
Role of Parents & Families
You have an important role in the life of your Saint Joseph's student. You're their coach, their role model. The best way to provide support is by listening to them, empowering them to take personal responsibility for their academics, relationships and all aspects of their lives, and guiding them to use the resources available to them at the University.
FERPA
The Family Educational Rights and Privacy Act (FERPA) affords students certain rights with respect to their education records. More information related to FERPA at Saint Joseph's University can be found on the Registrar's site.
Visiting Saint Joseph's
Throughout the year, Saint Joseph's University comes together to celebrate our community. We encourage families to deepen their connection to Saint Joseph's University by attending events on our Hawk Hill and University City campuses. Meet our faculty and administration, attend student performances or athletic games and get a glimpse into your student's daily life. In addition to HawkFest, parents and families are invited to all other Saint Joseph's events.
Your Student, Our Focus
Health & Wellbeing
When your student enrolls at Saint Joseph's, they're getting so much more than a four-year education. They will have access to comprehensive, thoughtfully designed mental health and wellbeing resources that cater to every student's physical, mental and emotional needs.
Support & Advising
Saint Joseph's is committed to helping your student thrive — academically and personally. Our support and advising centers offer peer tutoring, college transition coaching, disability resources and more.
Diversity & Inclusion
As a Jesuit university, we set a high bar: to educate and care for the whole person, across differences that span gender, beliefs, ethnicity, sexual identity and more. We work to instill a deep sense of belonging and respect in everyone at Saint Joseph's.
Clubs & Activities
The average Hawk joins three clubs at Saint Joseph's University. Your student will immerse themselves in what fires them up — or maybe they will try something new and spark a passion.
Unique College Experience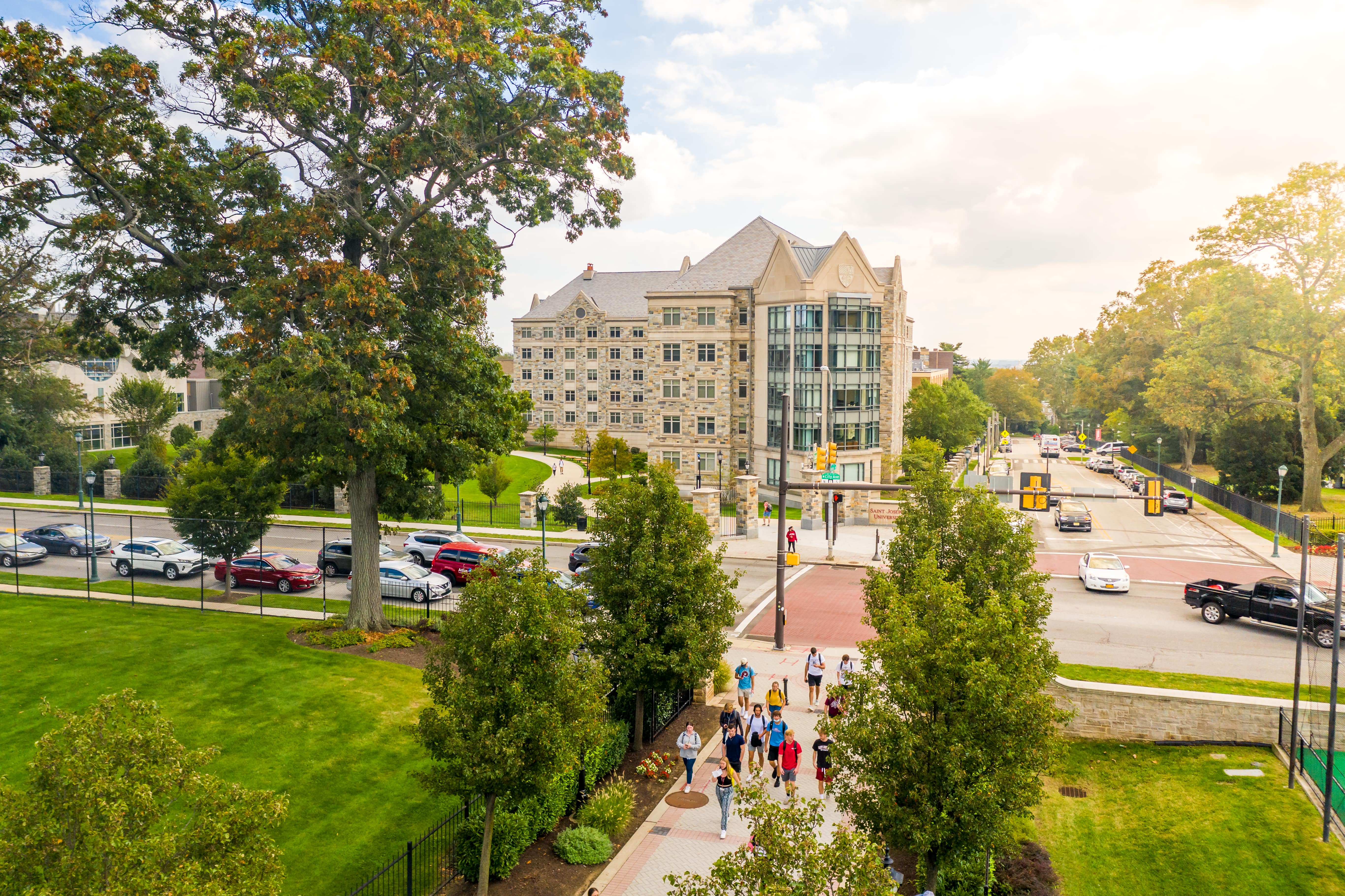 Philadelphia brims with culture, history and Instagram-worthy food. Our two campus locations allow students to experience the kinetic energy and opportunities of urban life and enjoy the ease and sprawling green spaces of the Main Line suburbs.
Parents' Leadership Council
The Parents' Leadership Council (PLC) is a select group of parents who together play a leadership role at Saint Joseph's University. PLC members are University ambassadors, representing Saint Joseph's through a variety of outreach activities.