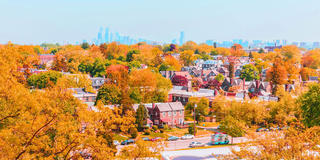 ADVANCING Autism Services
The Kinney Center for Autism Education and Support received federal grant for its transitional youth services.
Are You Ready To Be In That Number?
There are 75,621 living Hawk alumni in the world. We need 1,000 of you. Do you want to Be in that Number as the Hawks go flying in?
From now until December 1, we will be raising critical funds for 5 Crowdfunding projects listed below. In the first of a series of challenges to benefit scholarship and financial aid, the Board of Trustees Chairperson Jim Norris '85 and his wife Dinae '87 are issuing a challenge to their fellow alumni. If 1,000 of us make a gift by December 1, #GivingTuesday, Jim and Dinae will make a $50,000 donation to SJU!
Are you ready to Be in that Number? Join us in supporting our students, faculty, and staff by making a gift today!

A Virtual Series for Lifelong Learners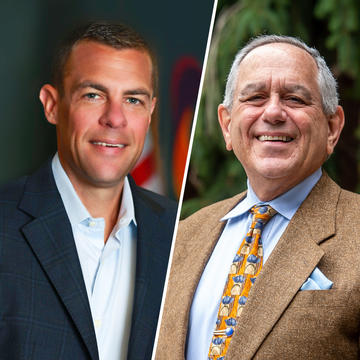 DECEMBER 9, 2020 AT 12 P.M. - 1P.M.
Consumer Behavior and the Retail Experience
How, when and why a consumer makes a purchase can provide companies with rich insight into who their business is servicing and how they can grow and adapt in a changing market. The importance of business decisions that are driven by data like this has become even more vital as we all navigate the changing landscape of the COVID-19 pandemic. Every industry, and especially the retail industry, has had to pivot to keep their consumers confident and coming back, bringing necessity to innovation during these times.
In our next installment, our Unlimited Learning experts, Rob Almond '04 (MBA), CEO of NEST, and Michael Solomon, Ph.D., professor of marketing at Saint Joseph's University, will dive into the importance of consumer behavior in 2020 and beyond and how business leaders are using this data to make critical decisions. The conversation will be moderated by Gabriela Perdomo '20, associate consumer manager of e-commerce at Mars.
Saint Joseph's University Alumni Webinars and Online Events
Just because you graduated, doesn't mean you stopped learning. As an alum, you have exclusive access to a range of online learning tools.
View all Alumni Webinars and Online Events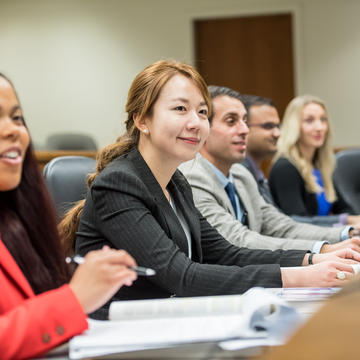 Earn another SJU Degree
Alumni Discount Program
Saint Joseph's encourages lifelong learning and invites our alumni to continue to come back to campus to learn and advance their careers. To show our appreciation for our alumni, we're offering a special 10% discount for undergraduate, graduate and credit-bearing certificate programs. This discount cannot be combined with other offers.
For more information on the discount and eligibility, email graduate@sju.edu or call 610-660-1101.
Ways to Stay Engaged
Whether you graduated in 1950 or 2019, you are part of our alumni family. Our powerful network now includes more than 75,000 alumni, growing more and more each year. The Hawk Will Never Die!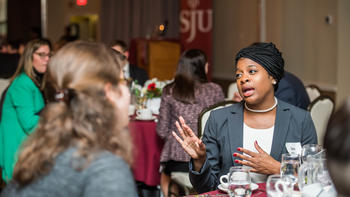 Join one of our regional or affinity chapters, attend the next alumni event or connect with prospective Hawks as an alumni admissions volunteer.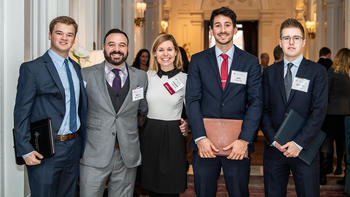 Saint Joseph's offers a variety of networking opportunities, programs and events for alumni and students to advance their careers and connect with others in the community, such as our SJU Live series. You can also share industry expertise with students and other alumni via the SJU Connects program.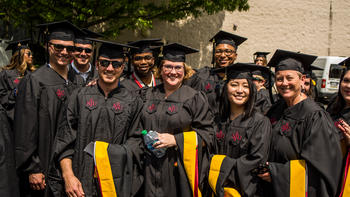 Make an impact and contribute to a memorable, fulfilling student experience on Hawk Hill – just like the one you had – with a gift to the Saint Joseph's fund.