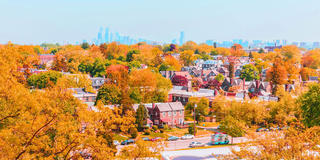 ADVANCING Autism Services
The Kinney Center for Autism Education and Support received federal grant for its transitional youth services.
Are You Ready To Be In That Number?
There are 75,621 living Hawk alumni in the world. We need 1,000 of you. Do you want to Be in that Number as the Hawks go flying in?
From now until December 1, we will be raising critical funds for 5 Crowdfunding projects listed below. In the first of a series of challenges to benefit scholarship and financial aid, the Board of Trustees Chairman Jim Norris '85 and his wife Dinae '87 are issuing a challenge to their fellow alumni. If 1,000 of us make a gift by December 1, #GivingTuesday, Jim and Dinae will make a $50,000 donation to SJU!
Are you ready to Be in that Number? Join us in supporting our students, faculty, and staff by making a gift today!

A Virtual Series for Lifelong Learners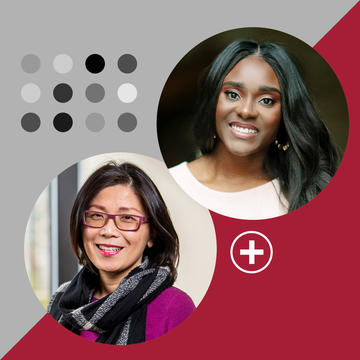 Diversity in the Workplace
Over the last few years, the demand for chief diversity officers has been on the rise across the United States. According to a July 2020 article by CNBC, "job postings for diversity and inclusion roles on Glassdoor are up 55% since early June when the conversation around racial tensions — and corporate America's response —took center stage." But chief diversity officers cannot change company culture alone. It's imperative that everyone—from new hires to executive leaders— deliberate on their biases, practices and behaviors to examine how we may be perpetuating inequalities and what we can do better.
Reflection is a necessary first step in taking action. 2020 is the year for widespread reflection of our systems, the consistent inequalities that exist and how we can create opportunities for all races, ethnicities, genders, sexuality and religion, as well as the neurodiverse to sit at the table. We find ourselves at an important juncture and organizations have an opportunity to identify practice and the underlying values that either sustain or eliminate oppressive and exclusionary policies.
Co-sponsored by the Center for Inclusion and Diversity at Saint Joseph's and moderated by Tim Tabthong '19, which featured Saint Joseph's experts: Brittany L. Bronson '17 (M.S.), owner of Rebrand Career Consulting and former assistant managing director for the City of Philadelphia, and Aubrey Wang, Ph.D., professor of educational leadership and director of the organization development and leadership graduate program at Saint Joseph's University. They explored the history behind the continued challenges organizations face with diversity, equity, and representation in leadership, what organizations can do to create or support a welcoming, inclusive workplace, and what employees can do, too.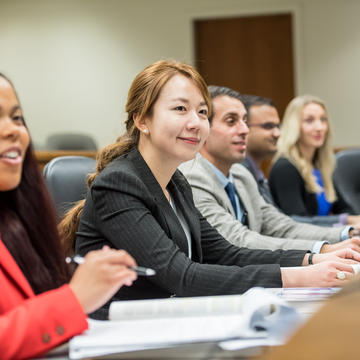 Earn another SJU Degree
Alumni Discount Program
Saint Joseph's encourages lifelong learning and invites our alumni to continue to come back to campus to learn and advance their careers. To show our appreciation for our alumni, we're offering a special 10% discount for undergraduate, graduate and credit-bearing certificate programs. This discount cannot be combined with other offers.
For more information on the discount and eligibility, email graduate@sju.edu or call 610-660-1101.
Ways to Stay Engaged
Whether you graduated in 1950 or 2019, you are part of our alumni family. Our powerful network now includes more than 75,000 alumni, growing more and more each year. The Hawk Will Never Die!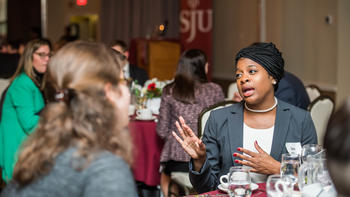 Join one of our regional or affinity chapters, attend the next alumni event or connect with prospective Hawks as an alumni admissions volunteer.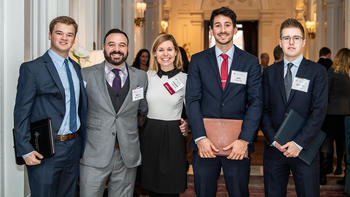 Saint Joseph's offers a variety of networking opportunities, programs and events for alumni and students to advance their careers and connect with others in the community, such as our SJU Live series. You can also share industry expertise with students and other alumni via the SJU Connects program.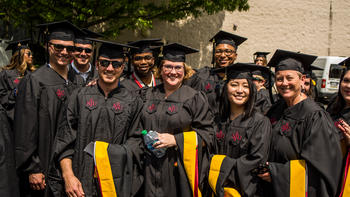 Make an impact and contribute to a memorable, fulfilling student experience on Hawk Hill – just like the one you had – with a gift to the Saint Joseph's fund.