At Saint Joseph's University, you will be supported, inspired and pushed to find your own unique path and be ready for a rapidly changing world. You're getting so much more than a revolutionary education. You're gaining a community, a lifelong network and opportunities to find your passion and purpose — in life and career.
Saint Joseph's has a wide variety of majors and minors, graduate programs, degree completion and certificate programs. Here, you can choose a traditional academic path, combine majors across schools, explore stackable degree options, or enroll in a dual-degree program.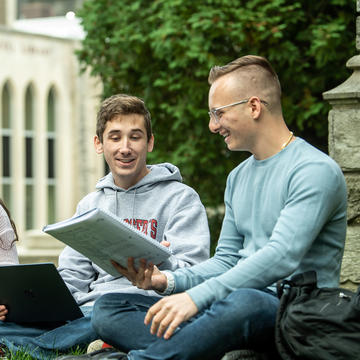 What does it mean to be an undergraduate at Saint Joseph's University? This is a place for students who want to know themselves more completely. For those who want more than skills. It's where you will be challenged to think critically, make long-lasting connections and explore countless career options.
Strong and determined with a passion for personal growth, Hawks are united by their unrelenting spirit and commitment to better their communities. Rooted in the spirit of Philadelphia, Hawks are pioneers, innovators and leaders. With a student-to-faculty ratio of 11:1, you will have the opportunity to engage in one-on-one discussions with your professors and gain mentors to help you find your passion and strengthen your skills. By the time you graduate, you will be equipped with the connections and resources from hands-on experiences like internships, co-ops, fieldwork and clinicals to secure a fulfilling, long-lasting career.
For students who already have their sights set on a professional or advanced degree, we offer direct entry programs in occupational therapy, pharmacy and physical therapy. Additionally, we offer 4+1 degree programs in business, education, computer science and more, allowing you to get an accelerated bachelor's and master's degree in five years.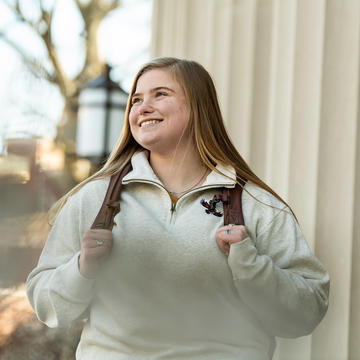 You don't have to start your college experience at Saint Joseph' to find your second home here. If you are in the process of transferring colleges, the Saint Joseph's admission team works with you to help you along the way.
Choosing to transfer to Saint Joseph's University from your two-year college or another four-year college? With our specialized transfer transition program, the option to live on campus or commute and the ability to transfer up to 60 credits, deciding to enroll at Saint Joseph's University might be your best decision yet.
Transferring into one of our unique direct-entry programs in occupational therapy, pharmacy and physical therapy? We can help assess your prerequisites and create a path toward finishing your professional degree at Saint Joseph's.
A master's or doctoral degree, or graduate certificate from Saint Joseph's University offers the opportunity to expand your knowledge and advance your career — whether your goal is to move forward in your current field or shift your focus to a new industry.
Our master's and certificate programs are accredited and aligned with professional standards and are uniquely designed to fit your schedule with programs offered on campus or a hybrid of online and on campus. Explore our stackable options, which allow you to earn certificates along the way to an MBA or master's degree.
If you're pursuing a master's or doctoral degree in OT, PT, pharmacy or physician assistant studies (PA), you will get the chance to study in our state-of-the-art facilities and engage in hands-on clinical experiences in addition to your rigorous curriculum.
No matter your program, you will have the opportunity to engage with and learn from highly regarded faculty who are leaders and innovators in their field and immediately apply what you learn to your workplace. The connections you make with classmates, professors and industry leaders will help further your growth, both personally and professionally.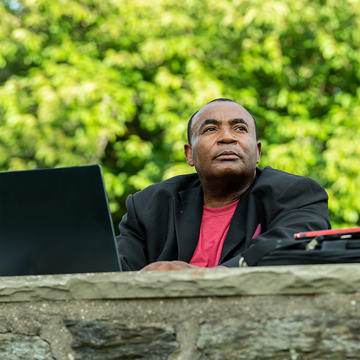 As one of the longest-running programs for nontraditional or adult students, Saint Joseph's University offers a broad range of fully accredited degree programs. Whether you choose to study online or on campus, part time or full time, we have a strong transfer credit policy and affordable options to meet your needs.
We offer career-focused programs in a variety of flexible formats for adult students who need to balance work, family and school responsibilities. You can also continue your education while saving time and resources with our accelerated master's degree options for adult learners.
Saint Joseph's graduates rank in the top 2.5% nationally for median 10-year earnings according to a 2022 Georgetown University study
Best regional University in the North (2024), according to U.S. News and World Report
largest University in Philadelphia
Helpful Links to Explore Further