Food Marketing Ambassador Program
The Food Marketing (FMK) Ambassador Program at Saint Joseph's University offers students the opportunity to travel, learn and explore the exciting world of food marketing beyond the classroom. By participating in this program, students gain first-hand experience networking with and learning from industry professionals by participating in food industry shows and conferences. All expenses are paid to attend, and shows are located in a range of vibrant cities, including London, Chicago, Houston, Las Vegas, Orlando, Anaheim, New York City and New Orleans.
If you are a food marketing major or food co-op student interested in applying and participating in the program, please contact John Stanton, Ph.D., professor and chair of food marketing.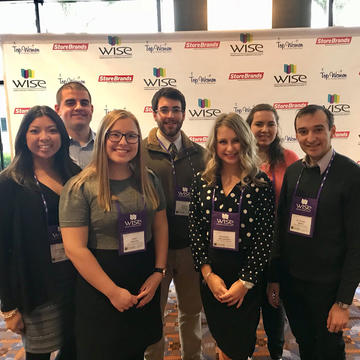 EXPERIENCE, NETWORK, LEARN
How Much Does It Cost?
All direct expenses are covered by the Department of Food Marketing through the generous support of our partnering organizations and companies. Incidental expenditures have some restrictions that vary by show (e.g. not all shows cover checked baggage expense, etc.).
How Long Are the Trips?
Depending on location and programming, trips range in length of one to five days. We minimize missed classes as much as possible.
What Shows Will We Attend?
Ambassador trips can change year to year. The most regularly attended shows are:
Fresh Summit, Produce Marketing Association - mid-October
Private Label Manufacturers Association (PLMA) Show - mid-November
New York Produce Show - early December
National Restaurant Association Show - mid-May
Sweets & Snacks - mid-May
International Dairy Deli Bakery Association (IDDBA) - May/June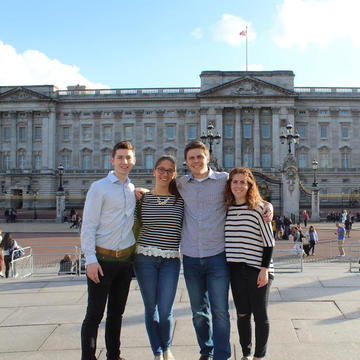 PROGRAM REQUIREMENTS
Who Can Participate?
The Food Marketing Ambassador Program is open to all rising juniors and seniors who are majoring in food marketing and/or participating in a food marketing co-op.
What Are the GPA Requirements?
While there is no minimum GPA requirement to attend, shows may have varying qualifications and restrictions and students' academic performance will be taken into consideration.
Are There Any Other Requirements to Attend?
Different shows may have different qualifications or restrictions (e.g. no previous produce industry experience for PMA's Fresh Summit).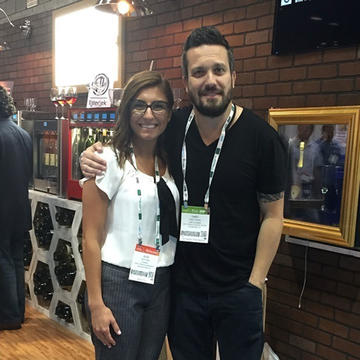 SPONSORS & PARTNERS
Interested in Becoming a Sponsor or Partner?
We continually seek support to send students to food industry shows. Along with financial support, we seek to develop partnerships with associations and companies that allow students to receive experiential learning opportunities through connecting with mentors, attending educational programs and working at the shows.
For further information on how to support or get involved with the Food Marketing Ambassador Program, please contact Dr. John Stanton or Mr. Joe Bivona.
Thank You to Our Current Sponsors and Partners
We are thankful to the trade organizations and companies who have sponsored and supported our students, including:
PMA Fresh Summit
PLMA
New York Produce Show & Conference
International Dairy Deli Bakery Association (IDDB)
London Produce Show
The Original Philly Cheesesteak Co.
Daymon
I learned an immense amount from walking the tradeshow floor with my mentor. We couldn't get more than 3 feet without someone stopping to talk with us. My mentor introduced me to CEOs and presidents of companies, and I exchanged business cards with those individuals and have some great leads for a job after graduation."

Fresh Summit Ambassador