Join
Our Team
From the moment you arrive on Hawk Hill, you'll see that our mission is at the center of everything we do. Whether you're joining as a member of our esteemed faculty or working as a member of our staff and administrative teams, you'll help Saint Joseph's provide a rigorous, student-centered education rooted in the liberal arts. As Philadelphia's Jesuit Catholic University, we prepare students for personal excellence, professional success and engaged citizenship. We strive to be an inclusive and diverse community that educates and cares for the whole person, and encourages and models a lifelong commitment to thinking critically, making ethical decisions and pursuing social justice.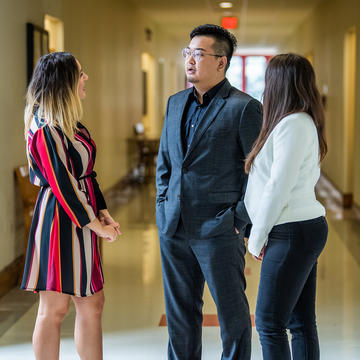 Six reasons you'll enjoy working on Hawk Hill
1: Competitive Health and Wellness Benefits
Healthcare is provided by Independence Blue Cross and through them, you'll have access to telehealth and various wellness programs to support a healthy lifestyle.
2: Generous Paid Time Off
The University offers up to 14 paid holidays along with up to 20 days of paid vacation time and 12 sick days.
3: We Live Out Our Mission Every Day
We take seriously our commitment to fulfilling our Jesuit mission and the call to care for the whole person. In every aspect of campus life, we are thinking critically about diversity and inclusion, making ethical decisions, pursuing social justice and preparing our students to lead and become champions for diverse and equitable futures.
4: City and Suburbs
Whether you're a city dweller who enjoys the vibrancy and energy of Philadelphia or a suburbanite who prefers the lush green spaces and quietness of Lower Merion, our unique campus location offers both.
5: Financial Planning for the Future
Saint Joseph's offers a variety of competitive investment options to support your retirement planning efforts.
6: Lifelong Learning
As part of our commitment to lifelong learning, eligible faculty, staff and their dependents can enroll in University courses and degree programs tuition-free.
Saint Joseph's

By The Numbers
Of tenure-track faculty have terminal degrees.
Student to faculty ratio.
Best regional University in the North (2024), according to U.S. News and World Report.
Being a faculty member at SJU affords me the opportunity to work in an environment where I am able to authentically pursue my passions not only through scholarship and service, but also through teaching. I am constantly learning new concepts, discovering new pedagogical approaches and engaging with new forms of technology as I study and teach marketing, entertainment and diversity, equity and inclusion (DEI)."
The spaces that are created at SJU to dive deeper into issues of social justice, structural inequality and diversity mean so much to me. I value the critical discussions with colleagues and fellow students challenging us to find ways to live out our Jesuit values."

Although cliche, this is a community that is caring and committed to everyone's success. Whether you're new to your profession or an established leader, everyone rolls up their sleeves to achieve our mutual goals and provide an outstanding experience for our students."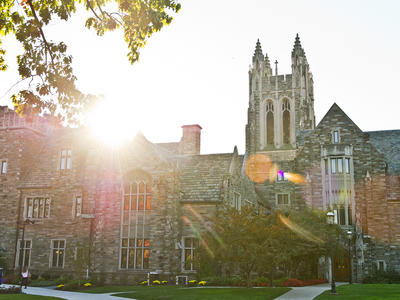 Featured Events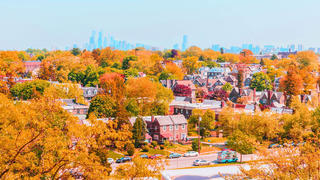 Contact Us
Have a question for our HR team? Complete the form below and someone will contact you shortly.