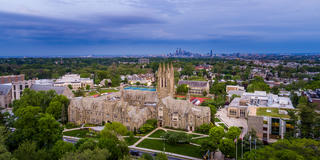 Behavioral Intervention Team
The purpose of the Saint Joseph's University Behavioral Intervention Team (B.I.T.) is to evaluate and address student behavior that may be inappropriate or concerning and to coordinate the resources of the University to intervene and provide necessary supports.
In order to promote the safety and health of all Saint Joseph's University students, the Behavioral Intervention Team (B.I.T.) addresses student behaviors that are disruptive and may include mental health and/or safety issues.
The Behavioral Intervention Team consists of a multi-disciplinary group of SJU administrators whose mission is to:
Provide a structured positive method for addressing student behaviors that impact the University community and may involve mental health and/or safety issues.
Meet regularly to support students by identifying patterns, trends, and disturbances in the behavior of an individual or group.
Evaluate the nature of a reported behavior or incident to assess the level of risk.
Determine appropriate course of action to respond to a behavioral concern and initiate intervention or response to prevent a situation from escalating further.
Coordinate resources and follow-up to ensure comprehensive response and care.
Manage each case individually.
Balance the individual needs of the student and those of the greater campus community.
Concerned for a Student?
To refer a student behavior to the BIT for review, evaluation and possible intervention, please see the Anonymous Behavioral Concern Form.