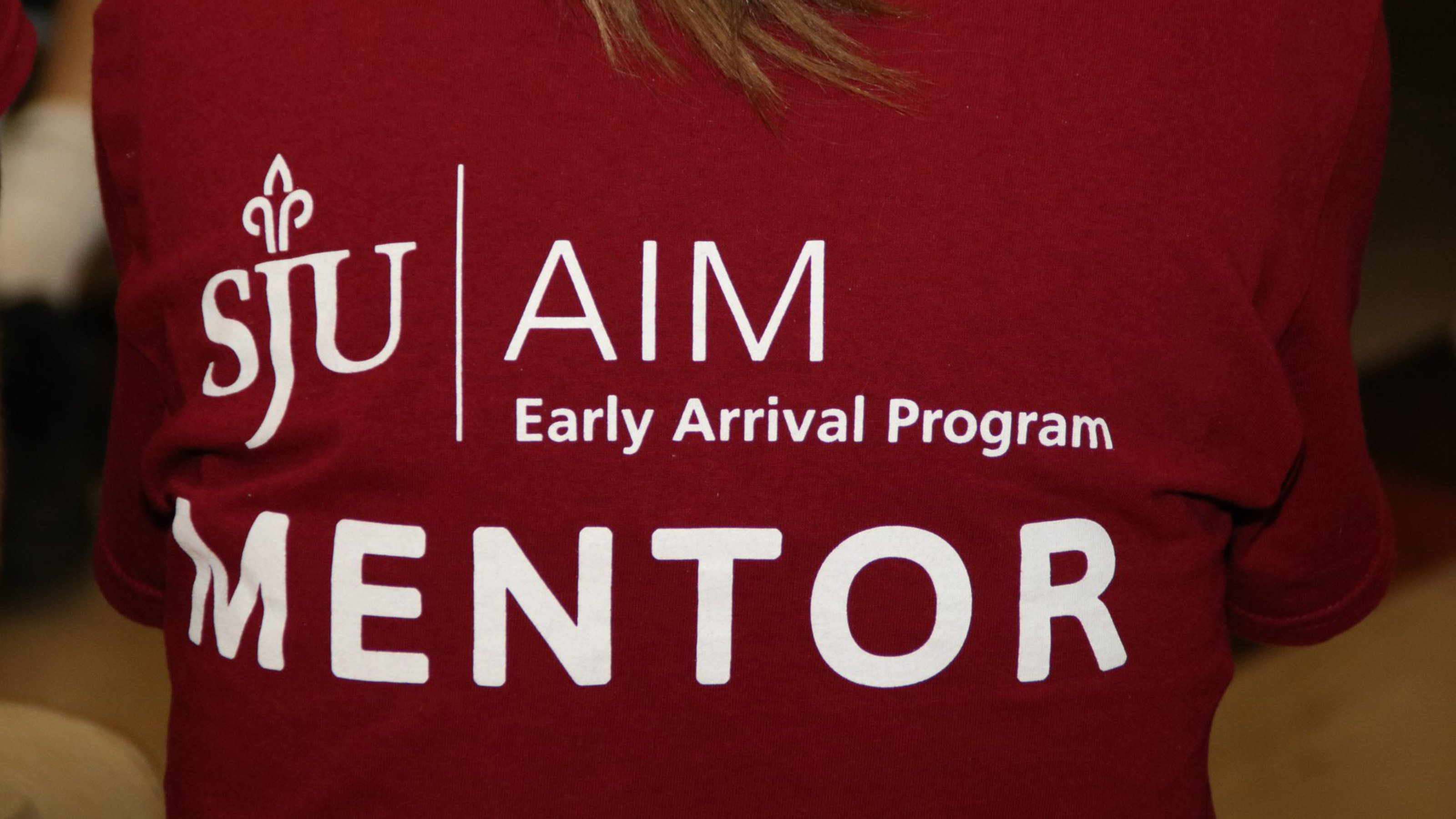 2022 AIM Program dates: Wednesday, August 17th through Friday, August 19th
The AIM Program serves as an extended orientation opportunity for incoming students as they make the transition to college. AIM students take part in a multi-day program the week before the fall semester begins. These students move into their residence hall rooms early, get acclimated to campus before classes begin and participate in a series of social activities and success seminars designed to prepare students for both the social and academic transition from high school to college.
There is a $160 fee for all participants which covers the cost of housing, food, transportation and activities for the duration of the program. If you would like to speak with someone about the program please contact Dan McDevitt at dmcdevit@sju.edu.
Registration Note: The registration deadline has been extended until Sunday, July 10th at midnight. However, the AIM Program is almost at maximum capacity. If the program reaches its limit prior to July 10th, the option to register for AIM will be removed.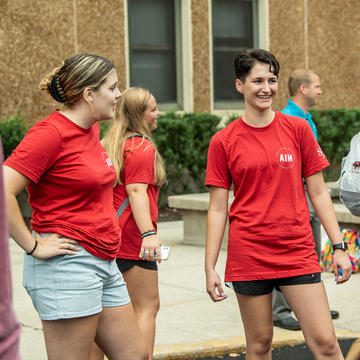 Benefits of the Program
Multi-day extended orientation prior to the start of classes
Opportunity to make friends with other members of the freshmen class before move-in weekend
Partnerships and familiarity with support services on campus to help students be successful
Social activities in Philadelphia and with surrounding community partners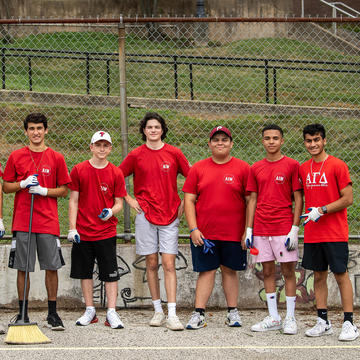 Highlights for 2022
SJU private party at Skyzone trampoline park
Half-day community service project
Classroom and campus tours
Guided SJU-themed painting activity
Quizzo competition
Bowling at Sproul Lanes
Below is the tentative schedule for the 2022 AIM Program. Please check back as we continue to finalize the details.
| | |
| --- | --- |
| 9:00 a.m. | Begin move-in to residence halls |
| 2:30 p.m. | Student check-in/registration |
| 3:15 p.m. | Welcome and Jesuit Education presentation |
| 4:00 p.m. | Family blessing and families depart campus |
| 5:00 p.m. | Small group introductions and dinner with AIM mentors |
| 6:00 p.m. | Begin quizzo and guided painting activity (opportunity to do both!) |
| 7:30 p.m. | Mister Softee ice cream treats |
| 9:30 p.m. | Hall meetings |

| | |
| --- | --- |
| 8:30 a.m. | Breakfast |
| 9:00 a.m. | Community service activity at Gompers Elementary |
| 11:30 a.m. | Lunch and clean up from service activity |
| 1:15 p.m. | Small group reflection and discussion |
| 1:45 p.m. | Academic expectations and Wellness at SJU |
| 2:30 p.m. | Classroom and campus tours |
| 4:15 p.m. | Pick-up basketball, bingo, DIY string bracelets, weight room - you choose! |
| 5:30 p.m. | Dinner |
| 7:00 p.m. | Mentor panel - Getting Involved on Campus |
| 8:00 p.m. | SkyZone trampoline park |

| | |
| --- | --- |
| 8:45 a.m. | Breakfast |
| 9:30 a.m. | Bowling at Sproul Lanes |
| 12:30 p.m. | Lunch |
| 1:00 p.m. | Small group reflection and discussion |
| 2:00 p.m. | Mentor wrap-up discussions and Q&A |
| 3:00 p.m. | Program ends |