What We Do
The work of University Advancement is simple: to move Saint Joseph's University's excellence forward by enriching its future. We do this by establishing and deepening relationships with our alumni and friends, developing a culture of engagement and philanthropy among our supporters, and securing financial support for the University. Our Alumni Relations team remains connected with our alumni, offering networking and continuing education opportunities and a number of services that benefit Hawks long after graduation. Our Advancement teams work with our prospective and current donors, as well as foundations and corporations, to identify funding opportunities that support financial aid and scholarships for our students, new or enhanced academic and athletic programming and critical capital projects.
"So grateful for the opportunity to lead the National Alumni Board! It is an exciting time to be at Saint Joseph's University! Our Hawk Hill campus has expanded to University City, and with it, we have added so many amazing alumni to our community!"

Ali Corso '09, '22 (MBA)

President, National Alumni Board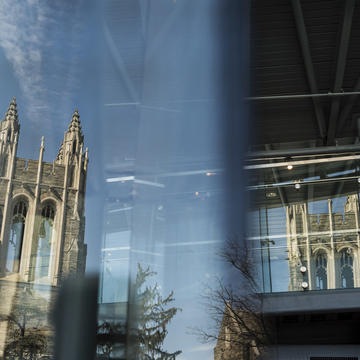 National Alumni Board
The National Alumni Board (NAB) is responsible for governing and directing the initiatives of the Saint Joseph's University Alumni Association. In conjunction with the Office of Alumni Relations, the NAB facilitates strong connections and relationships among alumni, students, staff and friends of Saint Joseph's University.