Parents' Leadership Council
About the Parents' Leadership Council
The Parents' Leadership Council (PLC) is a select group of parents who together play a leadership role at Saint Joseph's University. PLC members are University ambassadors, representing Saint Joseph's through a variety of outreach activities.
Attend
On campus meetings to hear about the latest University programs and initiatives and engage in dialogue with SJU leadership and administrators.
Other parent networking events on campus or in your community.
Advocate
Serve as parent ambassadors at welcome receptions and events for both prospective and admitted families in your area.
Share the University's mission and values; encourage families you know to apply.
Attend and/or host receptions, dinners and gatherings in your community that are attended by parents and interested students and families.
Facilitate Career Opportunities
Help identify career opportunities for students and graduates, from shadowing and internship positions to employment.
Whenever possible, facilitate employment-related opportunities for qualified Saint Joseph's University students and graduates.
Mentor current students, helping them translate their academic success into career development.
Leverage corporate relationships to create enhanced opportunities for students.
Support
Parents' Leadership Council: Each PLC member (or couple) makes a minimum annual gift of $2,500 or more to support Saint Joseph's University.
Benefits of Leading
By sharing their expertise and professional connections, members help shape the future of SJU. In turn, they are able to help other SJU parents and students connect with SJU administration in a meaningful way. We view membership as an ideal way to become involved in their children's lives without "hovering" – providing sound direction and support at an advisory level. Without day-to-day involvement, they are able to impact the student educational experience and help prepare students for success after graduation.
Joining the Parents' Leadership Council puts you in touch with other parent leaders. If you're interested in higher level board involvement, this group offers a great starting point.
Meetings and Events
Upcoming Meetings and Events
Celebrate the ASPIRE program with Margaret Hondros: November 4, 2022

Overbrook Golf Club, Villanova PA
PLC Fall Meeting and Reception: November 4, 2022

Maguire Wolfington Welcome Center, Hawk Hill Campus

3:00pm to 4:30pm - Meeting

4:30pm to 6:00pm - Cocktail Reception 
DC Event with Mass Reception to follow: January TBD  

 Holy Trinity Catholic Church in Georgetown - Time TBD
PLC Spring Meeting with Mass and Brunch: March 19, 2023
Past Meetings
PLC Parent Event: October 19, 2022

Newtown, PA - 6:00pm to 8:00pm
Family Weekend Reception with Dr. Cheryl McConnell, SJU Interim President:  Friday, September 16, 2022

Past and present National Alumni Board (NAB) members, engaged volunteers, prospect volunteers, and Parents' Leadership Council (PLC) members are invited.

McShain Hall, 5th Floor Haub Executive Center - 5:00pm to 7:00pm
Family Weekend PLC Open House:  Saturday, September 17, 2022

Curran Field, Maguire Campus - 12:00pm to 3:00pm
Parents' Leadership Spring Meeting: Friday, April 1, 2022
Parents' Leadership Breakfast Meeting: Saturday, September 25, 2021
Contact
For questions about the Parents' Leadership Council, please contact Lisa Familetti, Associate Director for Parent Philanthropy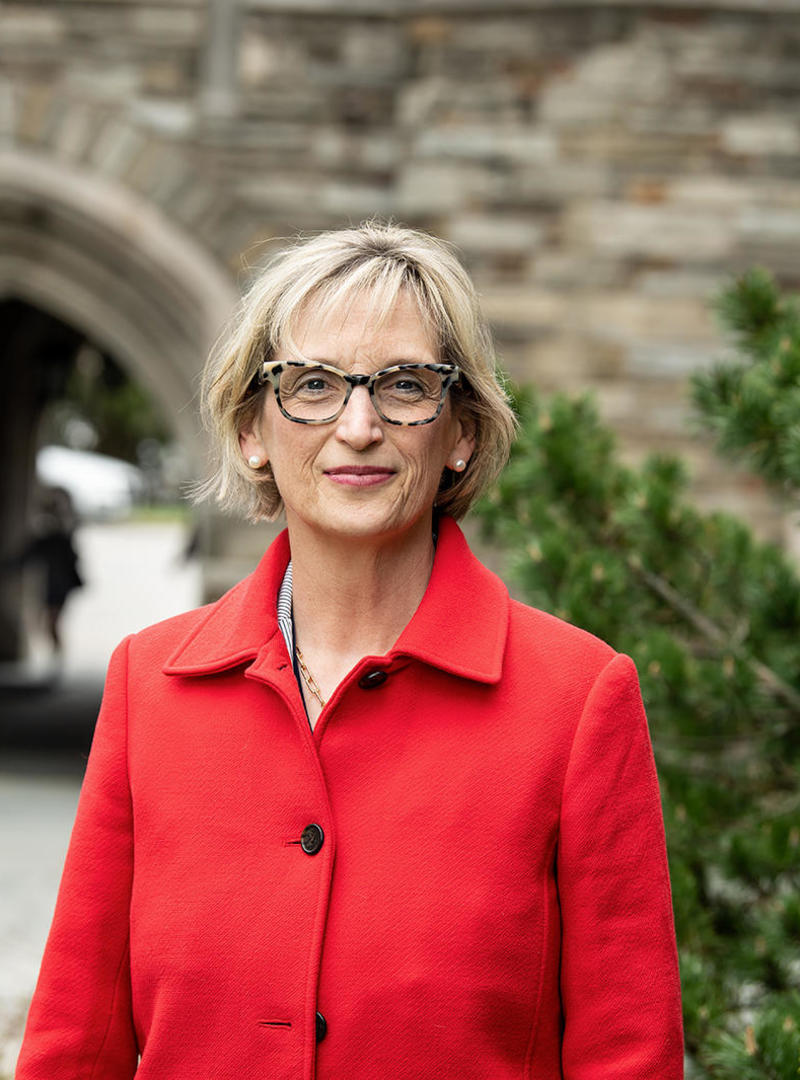 Associate Director of Parent Philanthropy
610-660-3466