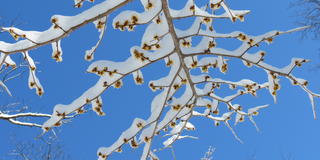 The Barnes Arboretum at Saint Joseph's University
In 2018, Saint Joseph's University and the Barnes Foundation launched an educational partnership expanding opportunities for students and the surrounding community to engage in horticulture education and the arts.
Support the Arboretum
Friends of the Barnes Arboretum at Saint Joseph's University can support the educational and outreach efforts of the arboretum in a number of ways.
Volunteer
If you are interested in donating your time to the arboretum, please click here and fill out the volunteer interest form so that we may contact you regarding our docent program, garden work days, and other opportunities.
Donate
Financial support of the arboretum is always appreciated. Donations support addition and maintenance of our plant collections, garden maintenance and educational programming.
Our Programs
The three-year Horticulture Certificate Program offers a comprehensive approach to the science and methods of horticulture and design. Coursework emphasizes aesthetics and the practical application of knowledge. The Arboretum and its greenhouse serve as the program's laboratories. Additionally, we offer a number of hands-on workshops for amateur gardeners and horticulture enthusiasts.
Join Our Mailing List
Stay connected with the Barnes. Receive special announcements and get updates on events or classes offered at the Barnes Arboretum.