Pedro Arrupe, S.J., Center for

Business Ethics
Founded in 2005 as an intellectual resource for business ethics, the mission of the Arrupe Center is to assure that students are equipped to engage in careful, sustained and critical reflection on ethical issues and are prepared to use that reflection in their business decision-making.
Strategic Goals
To support faculty research and curricular development in order to integrate ethics into the student-learning experience
To sponsor public lectures and classroom executive speakers
To provide opportunities for student activities and to recognize student achievement in business ethics
To advocate for integration of ethics into the Haub School business curriculum
Two-thirds of Haub faculty have participated in the Arrupe Center Fellows Program. They have produced 70 articles and 45 courses incorporating ethics.
Three Across Two Mode Cards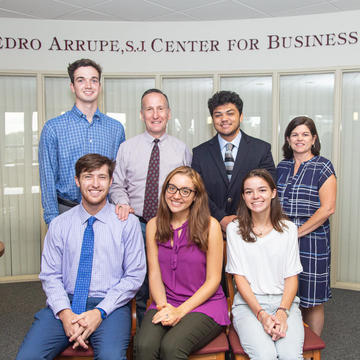 About
The Arrupe Center pursues its mission by infusing ethics into the teaching and research agendas of the Haub School of Business' faculty, students, staff, and alumni through programs for both students and faculty.
Programs
Learn more about our Fellowships Program, Student Ethics Competition and our involvement with Net Impact.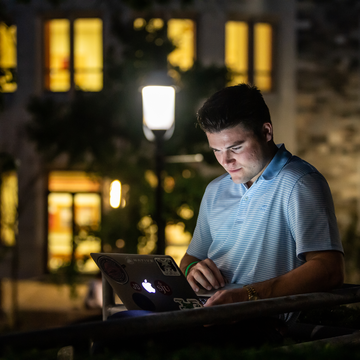 Research
Discover and read through past selected research from Arrupe Center directors.
Today our prime educational objective must be to form men and women for others, men and women completely convinced that love of God which does not issue in justice for others is a farce."

Father Pedro Arrupe

Superior General of the Jesuits Address, 1973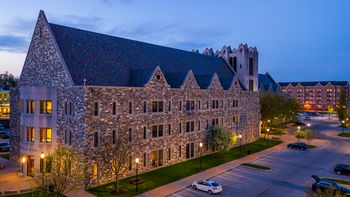 Titans of industry celebrate Karr Barth Associates Chairman Timothy J. Maguire '88 and event's 30th anniversary.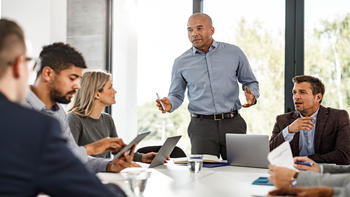 Since 2002, The Sarbanes-Oxley Act, or SOX, has increased auditing and financial regulations for public companies. Recently, Saint Joseph's Erivan K. Haub School of Business's accounting department, in partnership with the Pedro Arrupe, S.J., Center for Business Ethics, hosted a panel of renowned business experts and alumni who discussed the impact SOX has had on the financial world.
Launching in January, Saint Joseph's new MBA curriculum allows students to specialize in whatever unique combination of skills and sector focus fits their current job and career goals through a stackable certificate model.