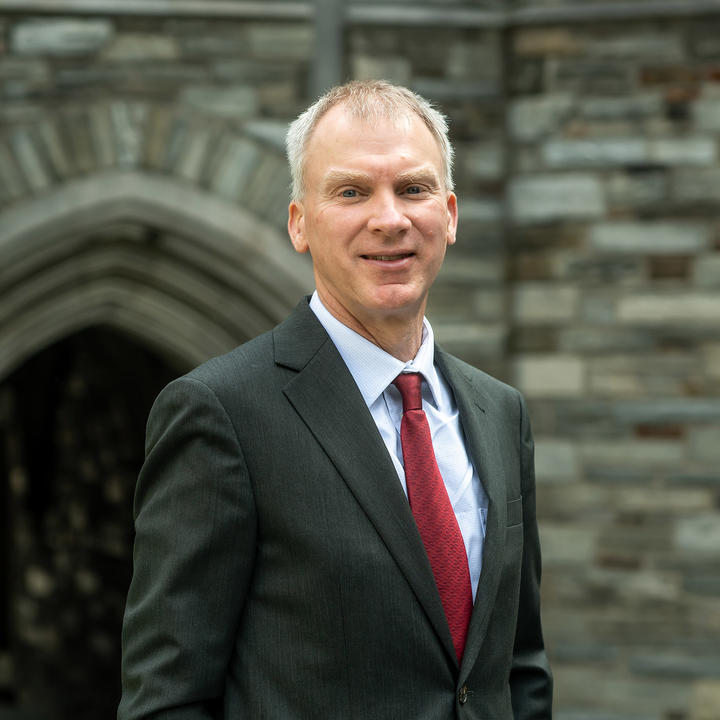 Dear Students,
Welcome to the College of Arts and Sciences at Saint Joseph's University, the cornerstone of our Jesuit education. The College is the place where Jesuit tradition meets your plans for the future, opening new doors and putting new possibilities in context.
Supported By Tradition
The core curriculum is a hallmark of Jesuit education, as it has been for nearly five centuries. At colleges and universities all over the world, the Jesuit commitment to excellence in education is vibrant and well-recognized.
Many of the departments in the College house disciplines whose roots go back even further, to the beginning of the very idea of the university. The study of history, literature, politics, philosophy, and theology are part of that tradition, as are the natural and social sciences, all of which combine to create a curriculum that helps us understand and explore what it means to be a person living in the world.
Looking Toward the Future
The roots of our curriculum go very deep, but we are not looking toward the past. The College of Arts & Sciences is using what we have learned to prepare you for an evolving and wide-open future. Our graduates use what they have learned to succeed in public service, business, medicine, law, philanthropy and more. . our graduates are prepared for successful careers and fulfilling lives. Upon graduation, they are often top candidates for jobs and earn admittance to top graduate, medical, and law schools.
To prepare for this future, we encourage all undergraduate students to engage in experiential learning opportunities like self-directed and faculty-partnered research projects, service learning, co-ops and internships and study abroad. At the graduate level, our programs create networks of professionals led by teacher-scholars who invite challenging and enriching discussions.
Compassion and Accountability
When I first came to Saint Joseph's more than 20 years ago, I heard a lot about cura personalis, a concept central to the Jesuit mission. What I have come to understand is that at its heart, this is simply about caring. CAS faculty care deeply about their students: about teaching them in their chosen discipline, of course, but also about seeing them as individuals and helping them each reach their unique potential. This happens in every academic department, but goes far beyond as well. Whether that is through formal programs like the Women's Leadership Initiative, opportunities to dive into passions through the University's centers such as the Institute for Environmental Stewardship, or the informal conversations that take place in faculty offices or hallways, Saint Joseph's faculty take the time to care and to challenge, providing a framework of compassion and accountability that will help you to find your path.

— James Carter, PhD
Dean of the College of Arts and Sciences