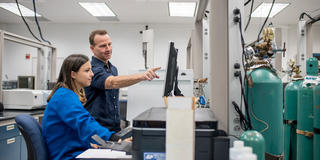 Department of Chemistry and Biochemistry
With stellar faculty, small class sizes and outstanding research facilities, the Department of Chemistry and Biochemistry at Saint Joseph's University offers a hands-on immersion in every field of modern chemistry. We offer courses in the traditional areas of chemistry and biochemistry, as well as interdisciplinary topics including biophysical chemistry, bioinorganic chemistry, environmental chemistry, environmental geochemistry and organometallic chemistry. The department is a community of faculty, staff, students and alumni dedicated to excellence in chemical education.
The chemistry and biochemistry department offers learning and research opportunities in traditional and interdisciplinary areas of chemistry and biochemistry. Our department encourages students to become involved in faculty-directed independent research projects during both the academic year and the summer. Alumni gifts, as well as local industry and research grants from federal agencies and private foundations, provide the financial support for this work. Students regularly publish their results in scientific journals and present at regional and national meetings, where many have gone on to receive awards and recognition for their work. Just as importantly, the department has an active summer research program, in which faculty and undergraduate researchers work together to investigate problems of current interest.
Our faculty and staff go above and beyond to help students achieve success. Faculty, who teach all of the laboratory courses, are well respected in the chemistry industry and bring a wide range of applicable experience from previously held high-level positions and hands-on experience working in labs. Meanwhile, our curriculum prepares graduates to choose a wide range of career paths, with many securing direct employment after graduation. Students have pursued graduate study in chemistry or biochemistry, professional degrees in the health sciences and graduate studies in business, law, theater and more.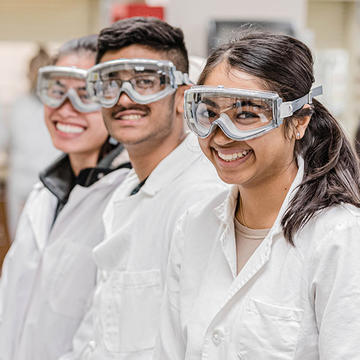 Expanded Offerings
New Programs in Biochemistry & Chemistry
The Department of Chemistry now offers the following programs:
Student Awards & Honors
Undergraduate students may a variety of awards over the course of their stay at the University, based on outstanding academic performance, research and service activities.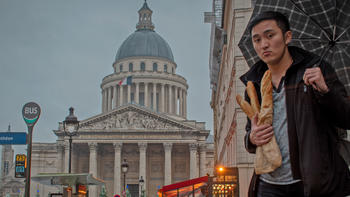 Congratulations to all students who have won prestigious awards, including international teaching fellowships, the Barry M. Goldwater scholarship and a NASA space grant.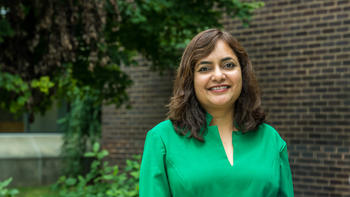 The Philadelphia Chapter of the Association for Women in Science (AWIS) will be awarding Saint Joseph's Usha Rao, Ph.D., with the 2021 Elizabeth Bingham Mentorship Award. As a woman, person of color and immigrant who is deeply embedded into the world of STEM, Rao is determined to do what she can to make STEM careers more accessible to the students she works with.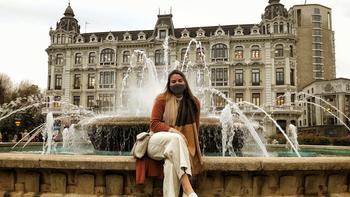 The University is excited to announce that eight students were named Fulbright semifinalists for 2021. As we celebrate their accomplishments, we also checked in with the winners of three prestigious fellowships from 2020 to see how the pandemic has affected their awards.