Haub School of Business
Hall of Fame Award 2022
We invite you to honor Joseph J. Wolk '88
April 21, 2022
6:00 pm Reception
7:00 pm Dinner
The Union League of Philadelphia
For over 30 years, the Erivan K. Haub School of Business at Saint Joseph's University has honored corporate citizens for their excellence in business management, entrepreneurship and ingenuity. These award recipients are extraordinary performers in their field who have not only achieved success in business, but have also had a positive and tangible impact on those they have led. Moreover, this select group of honorees embodies the integrity, steadfastness and self-reflection that the Haub School instills in our students.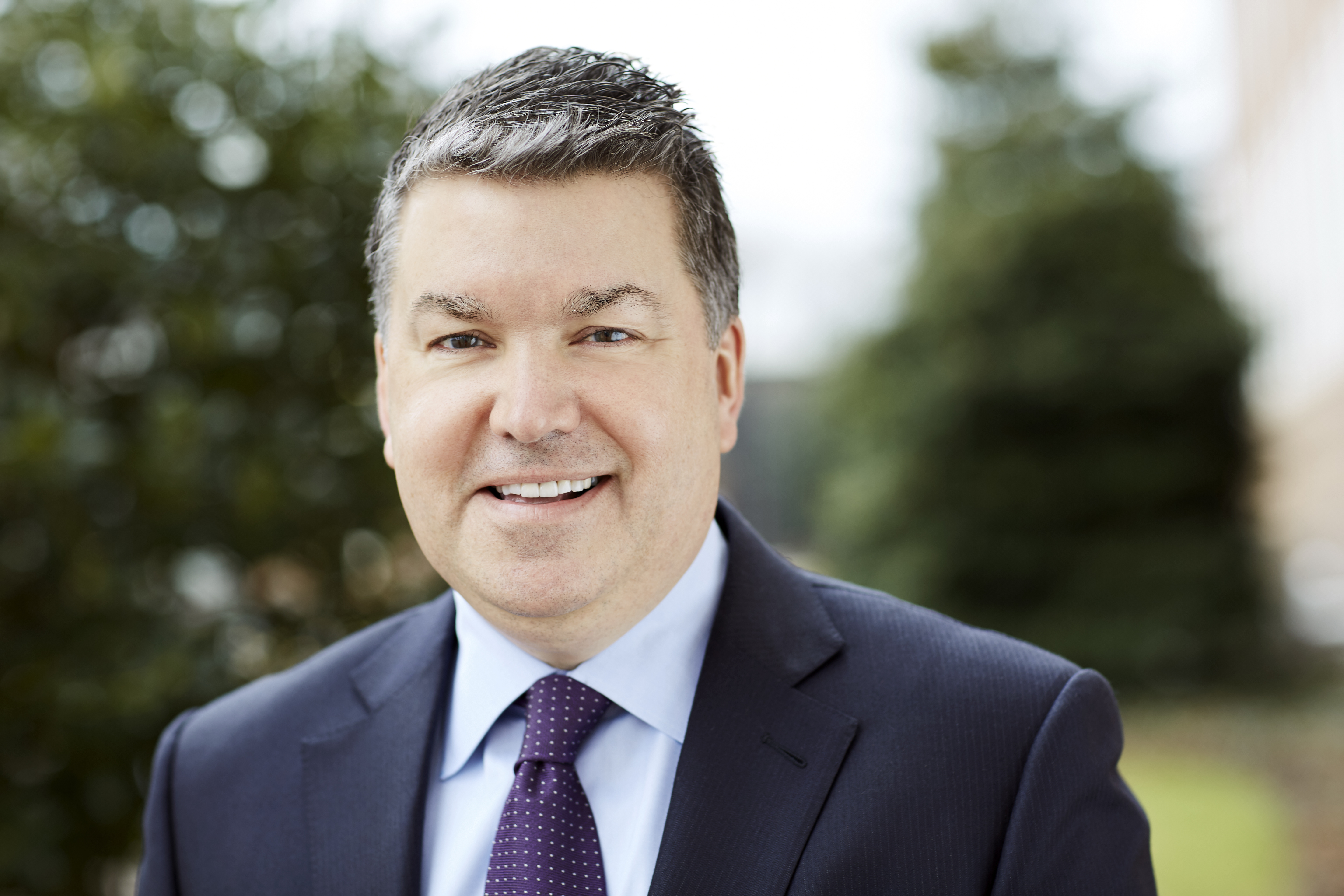 Joseph J. Wolk '88 
Joseph J. Wolk (Joe) is the Executive Vice President and Chief Financial Officer for Johnson & Johnson. Joe serves as a member of the company's Executive Committee, plays a strategic role in the overall management of the organization and leads the development and execution of the business' global long-term financial strategy. Additionally, as a financial steward of Johnson & Johnson, Joe's scope of responsibilities include driving competitive and profitable growth, generating sustainable cash flow, allocating capital to maximize value creation and managing risk across the entire enterprise.
Joe leads the worldwide Finance and Global Services organizations, which comprise approximately 9,000 colleagues around the globe. He assumed the role of Chief Financial Officer in July 2018 and has been with Johnson & Johnson for 23 years.
Prior to assuming his current responsibilities, Joe was the Vice President of Investor Relations for Johnson & Johnson. In this role, he developed a winning strategy for building strong relationships with the investment community and disseminating Johnson & Johnson's value creation narrative to all external financial stakeholders. During Joe's tenure in this role, the Investor Relations function was regularly recognized by Institutional Investor as one of the best teams in the industry.
Prior to Investor Relations, Joe held a variety of senior leadership roles in several segments and functions across the company, where he achieved superior results. He served as Vice President of Finance for the Pharmaceuticals Group, Vice President of Finance for the Medical Devices Global Supply Chain and Chief Financial Officer of the North America Pharmaceuticals Group.
Joe is an accomplished, Credo-based leader, and is passionate about talent development, driving innovation and community service. He is the executive sponsor of Johnson & Johnson's Impact Venture Fund, an "impact investment" fund that provides funding to entrepreneurs and their start-up companies or social enterprises to address healthcare challenges impacting people around the world. He is also the executive sponsor of the Veterans Leadership Council and a champion of the Finance Leadership Development Program. Additionally, he is a member of the Stanford Medicine Board of Fellows, the CNBC Global CFO Council and the Wall Street Journal CFO Network.
Joe holds a Bachelor of Science degree in Finance from Saint Joseph's University, where he currently serves on the University's Board of Trustees and the Haub School of Business Board of Visitors, and a Juris Doctor degree from Temple University School of Law. He is also a Certified Public Accountant (CPA).
Past Award Recipients
2021
Timothy J. Maguire '88
Chairman, Karr Barth Associates


2019
Adele Cirone Oliva '87
Partner/Co-Founder, 1315 Capital Management LLC

2018
Albert G. Pastino '64
Partner, Laud Collier Capital LLC

2017
Christopher D. Furman '81
President and Chief Executive Officer, Ventura Foods

2016
Mark A. Casale '86
Chairman, CEO and President, Essent Group LTD.

2015
Mike Jackson '71
Chairman, President and CEO, AutoNation

2014
A. Bruce Crawley '67
President and Principal Owner, Millennium3Management

2013
Joseph J. McLaughlin, Jr. '81
Chairman and CEO, The Haverford Trust Company

2012
James J. Maguire, Jr. '84
Chairman and CEO, Philadelphia Insurance Company

2011
Gerianne Tringali DiPiano, MBA '92
President and CEO, FemmePharma Global Healthcare, Inc.

2010
The Erivan K. Haub Family
Helga Haub
Erivan K. Haub+
Karl-Erivan W. Haub+
Georg R. O. Haub
Christian W.E. Haub

Note: Recipients are listed with titles held at time award was received; + Deceased

2009
Thomas P. Nerney, MBA '96
Chairman, President and CEO, United States Liability Insurance Group

2008
Daniel J. Hilferty III '78
President and CEO, The AmeriHealth Mercy Family of Companies

2007
Robert D. Falese, Jr. '69
President, Commercial and Investment Banking Commerce Bancorp

2006
Joseph J. Oakes, III '64
President, Acorn Financial Services

2005
Anthony A. Nichols, Sr. '67
Chairman Emeritus, Brandywine Realty Trust

2004
James J. Maguire '58
Chairman & Founder, Philadelphia Consolidated Holding Corporation

2003
Nicholas S. Rashford, S.J.
President, Saint Joseph's University

2002
Brian C. Duperreault '69
Chairman & CEO, ACE Limited

2001
Michael J. Hagan '85
President / CEO & Co-Founder, VerticalNet

2001
Michael P. McNulty '85
Senior Vice President & Co-Founder, VerticalNet

2000
David M. Brennan '67+
President, Brennan Financial Services

2000
Michael J. Emmi
President, Systems & Computer Technology Corporation

Note: Recipients are listed with titles held at time award was received; + Deceased

1999
James E. Ksansnak '62
Vice Chairman, ARAMARK Corporation

1997
Thomas E. Bullock '68
President & CEO, Ocean Spray Cranberries, Inc.

1996
John R. Belfi '56+
Retired Partner, Arthur Andersen & Co.

1996
William F. Leahy+
Executive Lecturer, Haub School of Business Saint Joseph's University

1995
Joel M. Ziff '56+
Retired Partner, Arthur Andersen & Co.

1995
Brian M. McAdams '66
Chairman, Stratvis Private Investments

1994
Thomas J. McParland '56
Retired Partner, KPMG Peat Marwick

1993
Francis J. Erbrick '61
Senior Vice President, United Parcel Service

1992
John P. Gallagher, Jr. '63+
President, Gallagher Tire, Inc.

1991
Edward F. McCauley '61
Partner, Deloitte & Touche

1990
Henry A. Quinn '56+
President, H.A. Quinn

Note: Recipients are listed with titles held at time award was received; + Deceased
BENEFACTOR OPPORTUNITIES
Net proceeds benefit Dean's Excellence Endowment Fund
For questions regarding these opportunities or to confirm seating, contact Ciara Bryan at rsvp_dl@sju.edu or 610-660-3206.
*The full amount is tax-deductible if seats are donated back to SJU before April 8, 2022. 
$46,800 is tax-deductible*

Invitation to private reception with Joseph J. Wolk '88 and University Leadership

Name or company logo featured on Haub Hall of Fame website for one year

Name or company logo prominently displayed in digital presentation

Premier seating for 16

$23,400 is tax-deductible*

Invitation to private reception with Joseph J. Wolk '88 and University leadership

Name or company logo featured on the Haub Hall of Fame website for six months

Name or company logo included in digital presentation

Premium seating for 8

$8,600 is tax-deductible*

Name or company logo featured on the Haub Hall of Fame website for six months

Name or company logo included in digital presentation

Preferred seating for 8

$4,300 is tax-deductible

Name or company logo included in digital presentation

Seating for 4

$5,000 is tax-deductible

Name or company logo included in digital presentation
Contact Us
For any questions, please reach out to:
Ciara Bryan
610-660-3206
Business Attire