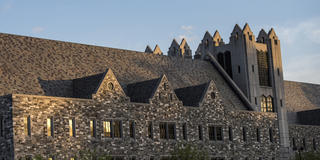 Maguire Academy of Insurance and Risk Management Executive of the Year Award 2019
We invite you to honor Patrick G. Ryan
September 12, 2019
6 pm Reception
7 pm Dinner
The Union League of Philadelphia
Saint Joseph's University invites you to The Union League of Philadelphia to honor Patrick G. Ryan, Founder, Chairman & CEO of Ryan Specialty Group, LLC (RSG), with the Haub School of Business Maguire Academy of Insurance and Risk Management Executive of the Year Award. Net proceeds of this event benefit the Maguire Academy of Insurance and Risk Management Endowment Fund.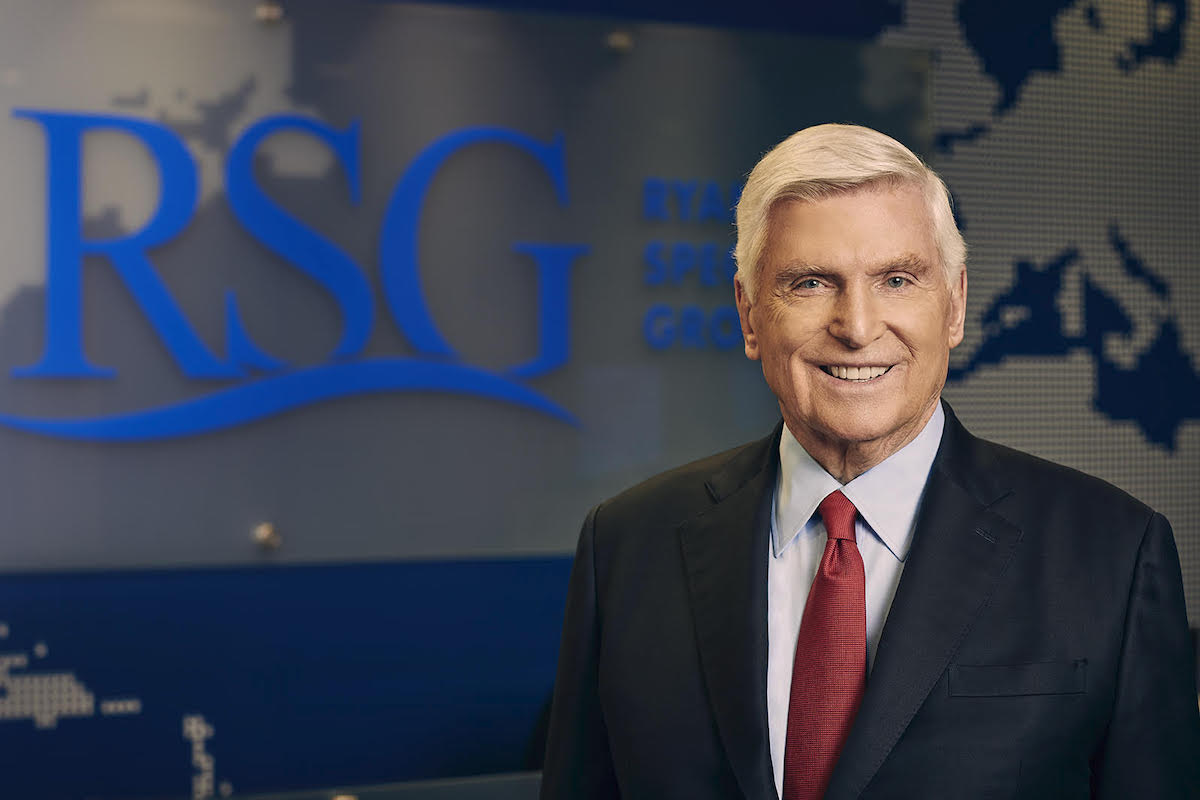 A widely respected entrepreneur and global insurance leader, Patrick G. Ryan formed Ryan Specialty Group, LLC (RSG) in 2010. RSG is a leading international specialty insurance organization which includes a wholesale brokerage firm (RT Specialty) and highly specialized managing general underwriting companies (within RSG Underwriting Managers) designed specifically for brokers, agents, and insurers. The company has offices across North America, Europe and the UK. Prior to launching RSG, Mr. Ryan founded Aon Corporation and served as its Chairman and CEO for 41 years. At Mr. Ryan's retirement, Aon had more than 500 offices in 120 countries, generating revenues then in excess of $7 billion.
Mr. Ryan has received a number of accolades throughout his career. In 1987, Mr. Ryan received the esteemed Horatio Alger Award which honors those who are dedicated to the principles of integrity, hard work, perseverance and compassion for others. In 2008, Mr. Ryan was inducted in to the American Academy of Arts and Sciences, one of the nation's oldest and most prestigious honorary societies and independent research centers, founded in 1780. Also in 2008, he was elected to the International Insurance Society Hall of Fame and received the Ernst and Young Entrepreneur of the Year Lifetime Achievement Award. He was named by Brigham Young University International Executive of the Year for Corporate Integrity. Other career tributes include Insurance Leader of the Year from St. John's University, the Insurance Federation of New York's Free Enterprise Award, and the inaugural inductee into the Business Insurance Hall of Fame. Most recently in July 2019, Mr. Ryan was inducted into the Automotive Hall of Fame for his contribution to the Finance and Insurance Specialists sector of the automotive industry. 
Mr. Ryan has been a member of the Northwestern University's Board of Trustees for 42 years, 14 years of which he served as Chairman. In 2009, Northwestern awarded Mr. Ryan a Doctor of Humane Letters degree. Also that year, Mr. Ryan was inducted into the Northwestern Athletic Hall of Fame. Four years later in 2013, Mr. Ryan received the Northwestern Alumni Association Medal of Honor. This award is the highest award granted by the Northwestern Alumni Association to an alumnus who combines superior professional distinction and/or exemplary volunteer service to society, with an outstanding record of service to Northwestern.
Mr. Ryan has received additional numerous Insurance and Community awards and also served as Chairman of the Chicago 2016 Olympic Bid Committee. 
2019
Patrick Ryan
CEO Ryan Specialty Group

2018
Kathleen Savio
CEO Zurich North America

2017
Robert Schimek
CEO, AIG Americas

2016
Daniel Glaser
CEO, MMC

2015
Inga Beale
CEO, Lloyds of London

2014
Even Greenberg
Chairman, CEO, Ace Group

2013
Stephen Johnson
Deputy Insurance Commissioner, PA Dept. of Insurance
Benefactor Opportunities
Net proceeds benefit the Maguire Academy of Insurance and Risk Management Endowment Fund
For questions regarding these opportunities or to confirm seating, contact Liz Schlickbernd at rsvp@sju.edu or 610-660-3206.
*The full amount is tax-deductible if seats are donated back to SJU before September 5, 2019 
$47,000 is tax-deductible*

Invitation to private reception with Patrick G. Ryan and University leadership
Name or company logo featured on the MAIRM Dinner website for one year
Name or company logo prominently displayed in digital presentation
Premier seating for 20

$23,500 is tax-deductible*

Invitation to private reception with Patrick G. Ryan and University leadership
Name or company logo featured on the MAIRM Dinner website for 6 months
Name or company logo included in digital presentation
Premium seating for 10

$8,500 is tax-deductible*

Name or company logo featured on the MAIRM Dinner website for 6 months
Name or company logo included in digital presentation
Preferred seating for 10

$4,250 is tax-deductible*

Name or company logo included in digital presentation
Seating for 5

$5,000 is tax-deductible*

Name or company logo included in digital presentation
Contact Us
For any questions, please reach out to:
Liz Schlickbernd
610-660-3206
Email Us