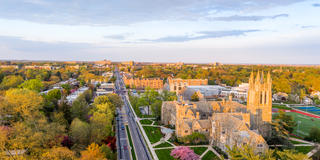 Retreats
An essential part of Jesuit education is a spirituality which integrates one's faith with all aspects of daily living.
In order to grow in our lives we need to take time to step away from the busyness that happens all around us. Retreats at SJU are the perfect way to get away from campus for a weekend to reflect on our lives! Through retreats, activities engaged in, meals shared, thoughts and feelings treasured, participants are invited to embrace the Ignatian principles of "finding God in all things."
Retreat Schedule
2022-2023 Retreats
Fall Semester
Peer Ministers
August 26-27
Contact Tom Sheibley, tsheible@sju.edu 
Weekly Service Leaders
September 9-10
Contact Beth Ford McNamee, beth.ford@sju.edu
Christian Life Community Leaders
September 9-10
Contact Tinamarie Stolz, tstolz@sju.edu
Spark (first year students)
September 23-24 and September 24-25
Contact Fr. Doug Ray, SJ, dray@sju.edu
APEX Leaders
October 1-2
Contact Tricia Riordan, priordan@sju.edu
Winter Immersion Program
October 7-8
Contact Tinamarie Stolz, tstolz@sju.edu
Chapel Choir
November 4-5
Contact Diane Hankee, dhankee@sju.edu
Search (upperclass students)
November 11-13
Contact Fr. Doug Ray, SJ, dray@sju.edu
Pause (Retreat in Daily Life)
November 29 - December 1
Contact Fr. Dan Ruff, SJ, druff@sju.edu
Spring Semester
Senior Retreat
February 17-18
Contact Alexis Larios, mlarios@sju.edu
Ignite (first year students)
February 24-26
Contact Fr. Doug Ray, SJ, dray@sju.edu
Search (upper class students)
March 3-5
Contact Fr. Doug Ray, SJ, dray@sju.edu
Discover (Search student alums)
April 14-16
Contact Fr. Doug Ray, SJ, dray@sju.edu
Spark
Spark is an overnight retreat in the early fall which is designed to help First Year Hawks
foster new friendships
learn the basics of Ignatian spirituality
begin to discover what it means to be a Hawk in a fun and intentional way.
The retreat costs $30.*
There are two options for the 2022 Retreat
September 23-24 OR September 24-25
Open to all First Year students
Please note: most rooms on the retreat will be double-occupancy, so retreatants will likely have to share a bedroom with someone other than their regular, on-campus roommate.
*scholarships available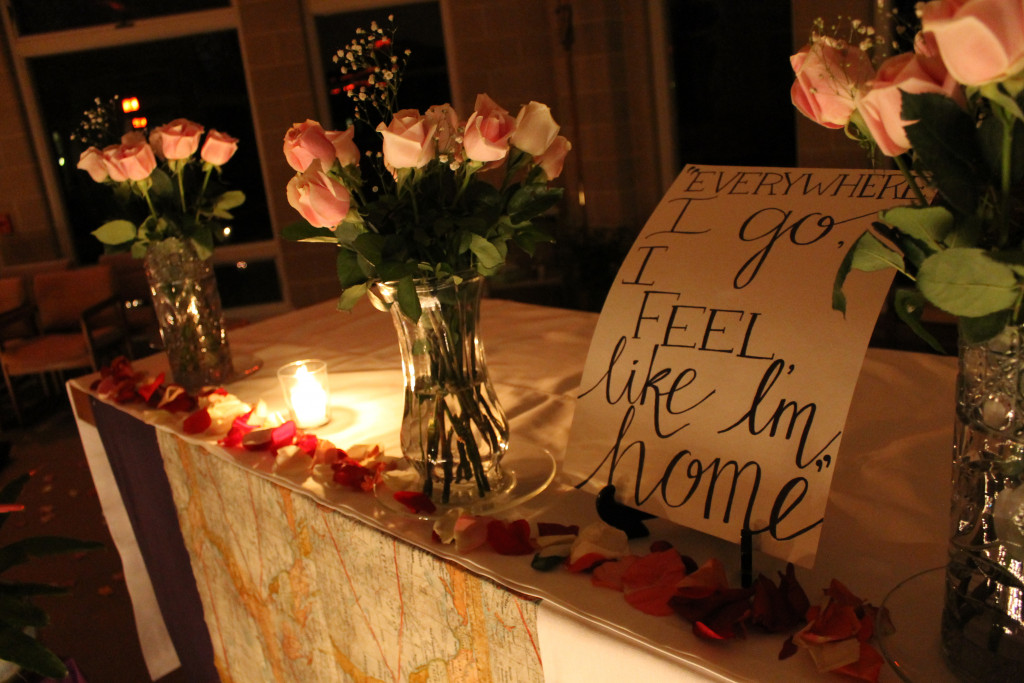 Ignite
Have you taken time to reflect on your spiritual journey and life at SJU so far?
Do you hope to build stronger friendships and get to know your fellow Hawks better?
Do you take enough time out of your busy schedule to relax and be present?
You can do ALL these things and MORE on the IGNITE RETREAT!
COME AS YOU ARE! 
2023 Retreat:
February 24-26 -- open to all First Year students 
Registration for this year's Ignite retreat is now closed.
Questions? Please contact Fr. Doug Ray, SJ dray@sju.edu.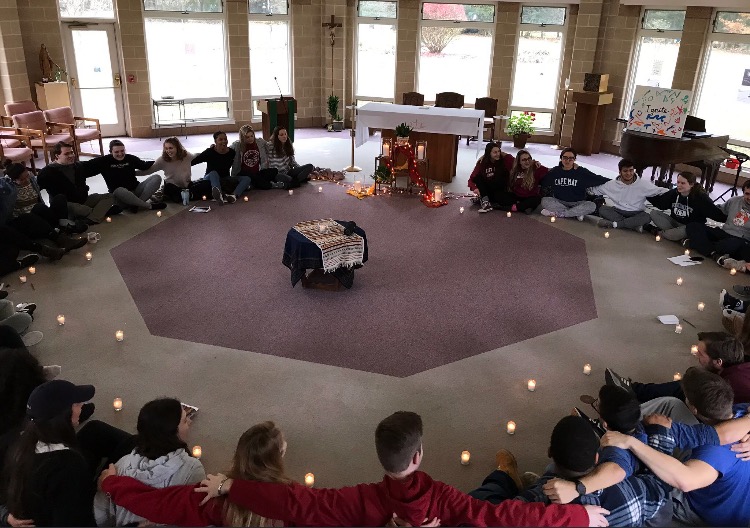 Search Retreat
Search is a weekend retreat for sophomores, juniors, and seniors at Saint Joseph's University. Sophomores are particularly encouraged to come on Search.
The experience is one of renewal and reflection, with time to think, walk, pray, create, communicate, connect, laugh and rest.  It is a weekend of personal and spiritual exploration.
Need time to rest? To think?
Hoping to reflect on your life - your personal identify, decisions?
Looking to find and make deeper meaning?
Seeking to build or or strengthen your relationship with God?
Open to nourishing a deeper faith life?
Whatever you are searching for, you are welcome.
A team of student leaders share stories about their own journeys and create safe spaces for community and connection.  The retreat is rooted in the belief that God is love.
This Year's Dates:
November 11-13, 2022
March 3-5, 2023
Search is the cornerstone retreat for upperclass students. Sophomores are particularly encouraged to participate in Search. Juniors and Seniors who have already made the Search retreat are welcome to join the Discover retreat, which will be offered for the first time on April 14-16, 2023.
In the meantime, we invite you to consider other opportunities, such as CLC and the weekly Thursday night Examen (9:15pm) as ways to grow personally, communally and spiritually.
You will be asked to pay a non-refundable fee of $60 when you register. Registration will open October 2. Email Fr. Doug at dray@sju.edu for information on financial scholarship assistance or with any questions regarding your desires for spiritual formation.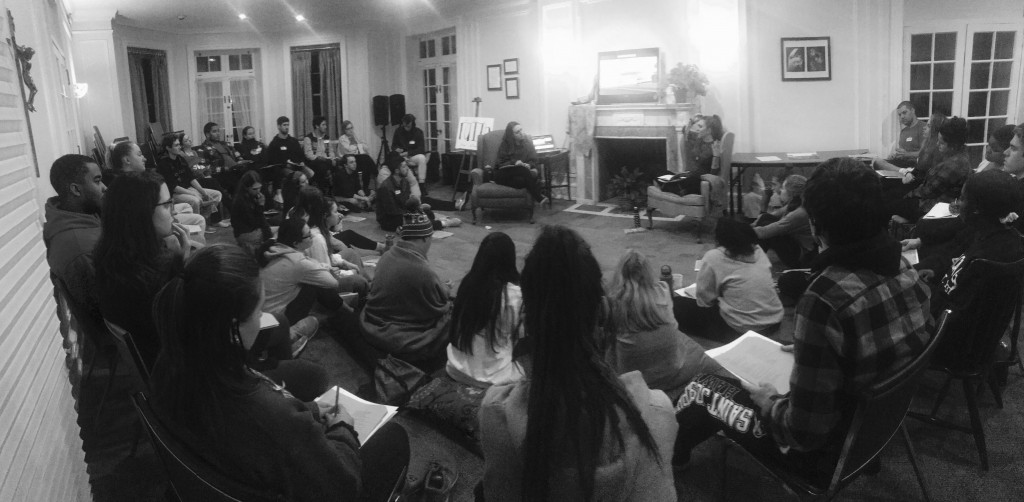 Senior Retreat
Campus Ministry desires to celebrate with you - and to celebrate YOU - with the chance to reflect upon your years at SJU with those who have shared in your story. This will be an overnight retreat at the St. Raphaela Center in Haverford.
February 17-18, 2023.
Registration will open on January 17 (cost: $30) and space is limited. Contact Alexis Larios (mlarios@sju.edu) for information about financial assistance or with any questions.
Ignatian Retreat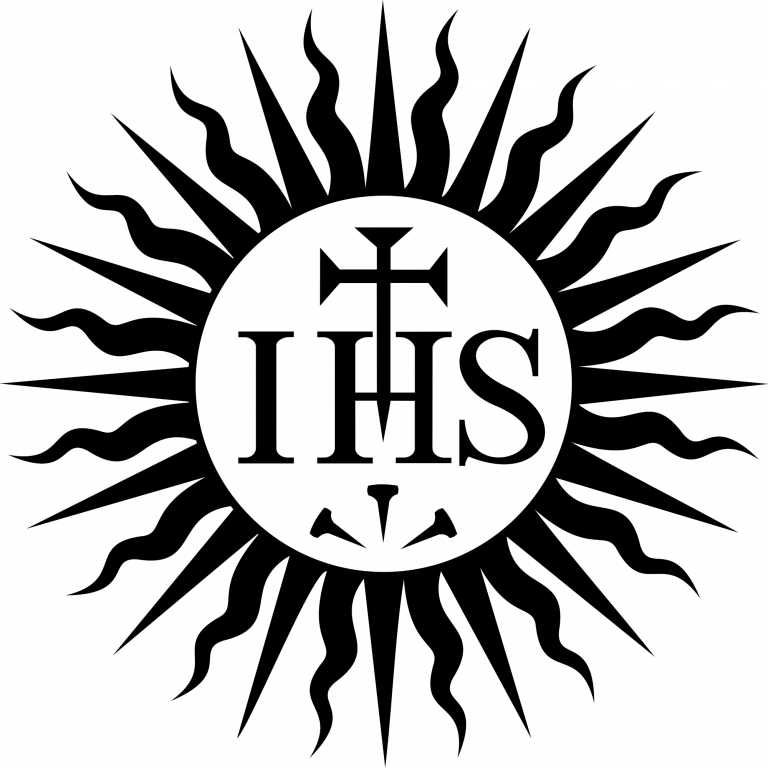 The Ignatian 5-day is a silent retreat for Students, Faculty, and Staff, held during a week of Winter Break, based on the Spiritual Exercises of St. Ignatius, the founder of the Society of Jesus (Jesuits). The retreat is geared toward helping one deepen his or her relationship with God, live a more contemplative life, and recognize and live out one's deepest desires.
For more information contact Fr. Dan Joyce, S.J. at djoyce@sju.edu.
Pause
Pause is an opportunity for students to make a "retreat" in the midst of your daily life. For three consecutive days, participants will dedicate 30 minutes daily to individual prayer, and will also meet for 30 minutes each day with a campus minister for conversation about your prayer and relationship with God. The retreat begins and ends with all the participants gathering together for prayer, instruction, and celebration.
Pause is offered each semester. The next Pause Retreat dates are Nov. 29 - Dec. 1, 2022. The link to register is here (please register by Monday Nov. 25).