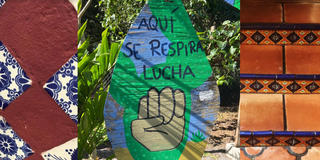 Winter Immersion Program
The Winter Immersion Program invites students to live out a 'faith that does justice' by encountering God's love in the relationships made along el camino (the way), and living out justice-centered values upon return.
Please read the program information on this page, when you are ready click apply!
Welcome
You will build community at weekly community gathers, bond with a small group - familia - for both semesters, learn about the communities you will encounter, immerse on site during Winter Break, reflect on your experiences, and the further work of justice to which you're are called!
WIP's primary focus is to walk with you as you discern how to live in solidarity with the materially poor and marginalized, especially upon return to campus. WIP is rooted in Ignatian values, human dignity, Catholic Social Teaching, liberation theology, and the building of relationships as we share our humanity. Our hope is to transform minds, hearts, and hands to live out a faith that does justice.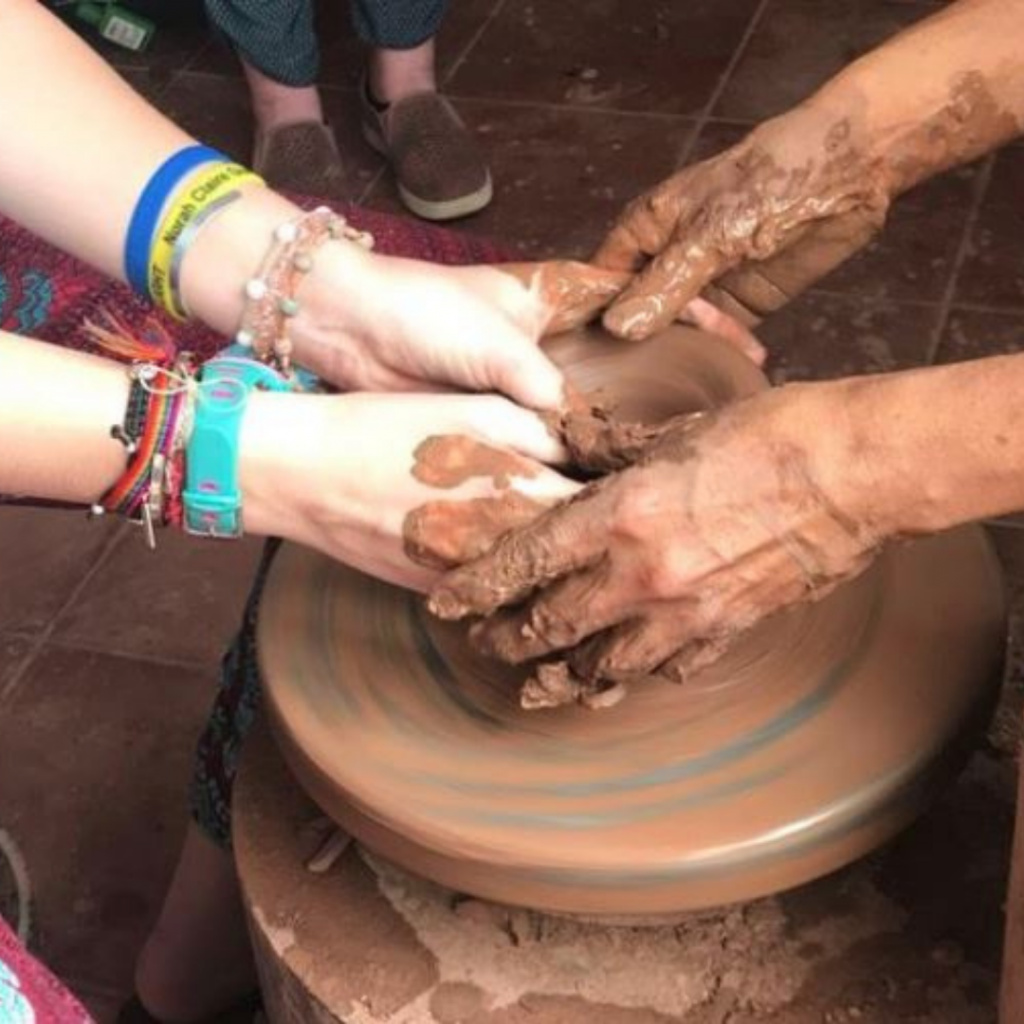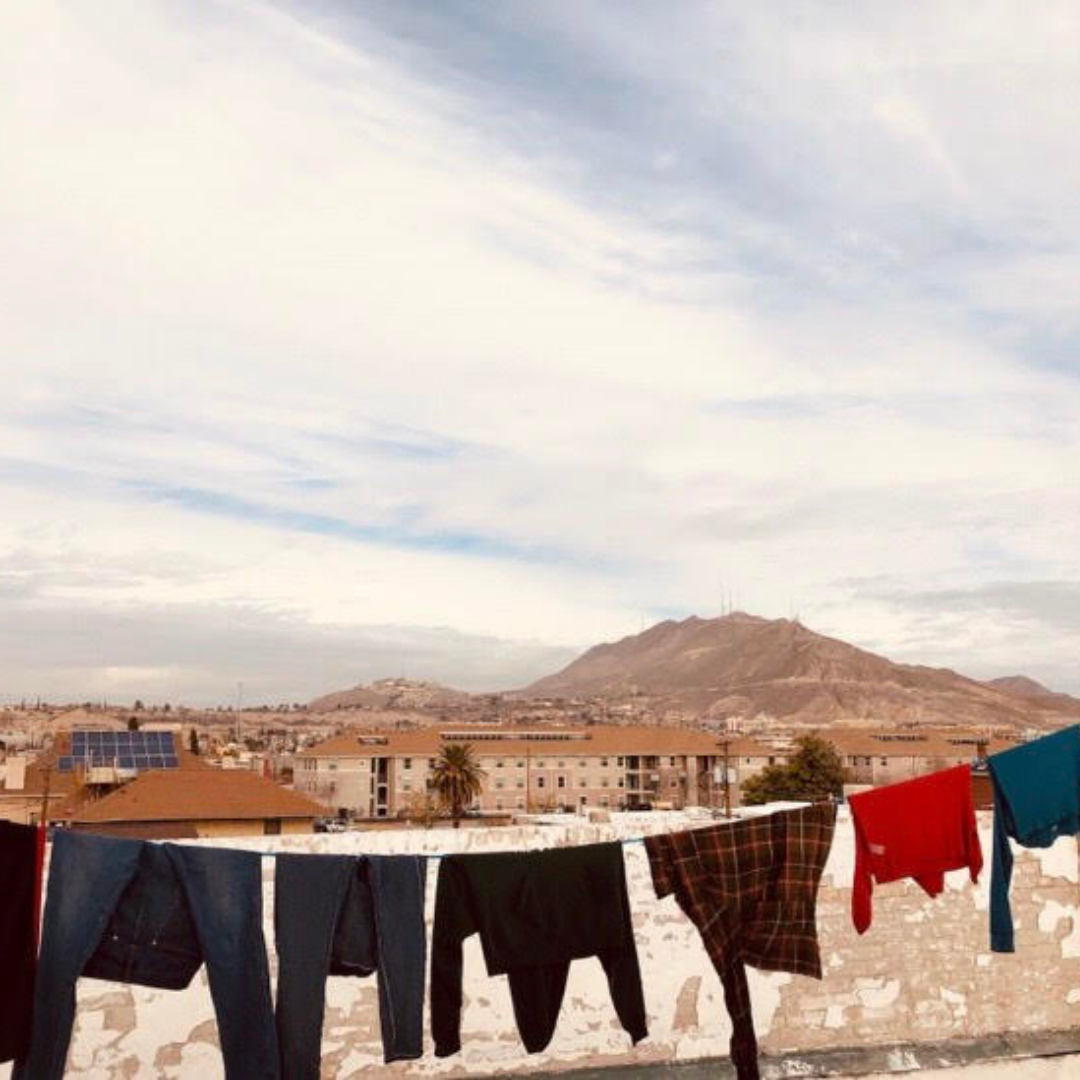 Our Pillars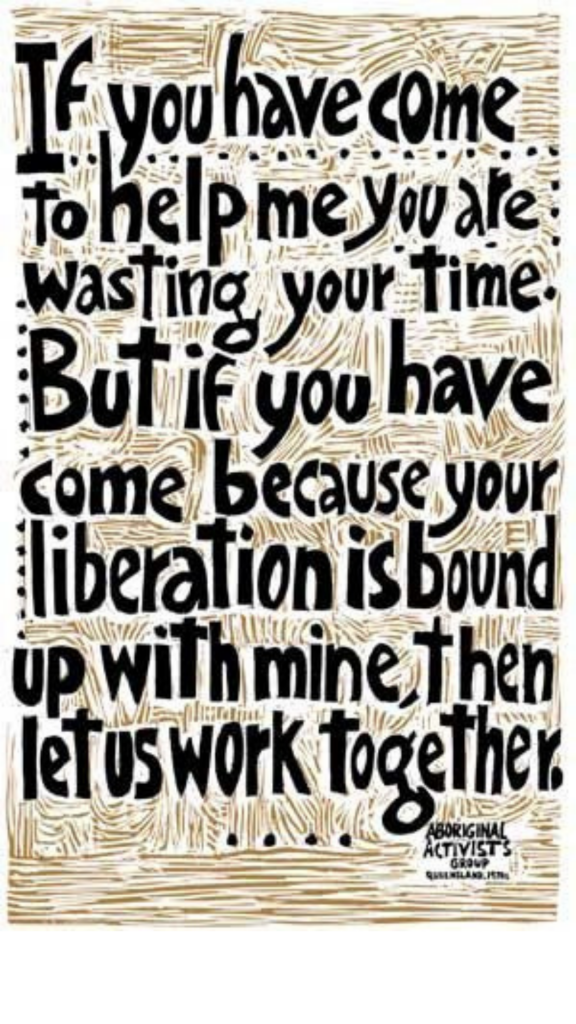 Faith
WIP invites you to dive into your own faith and reflect on how to live out a faith that does justice. WIPs only requirement is that you be open. WIP is rooted in Catholic Social Teaching and Ignatian values. Students of ALL faith traditions, as well as those who do not identify with a particular faith tradition, are welcome and encouraged to deepen and explore their spiritual life through this experience. Come as you are!
Encounter
Break open the depth of this word with us! Encounter means more than meeting someone, it means engaging with someone soul to soul. Come see how injustice actually effects people, and then let's do something about it!
Justice
WIP will offer you a difficult and often uncomfortable look at injustices in our nation and world. You will be challenged to really look at and critically think about, the injustices that exist around the world, examine root causes of injustice, and take actions toward a just lifestyle upon return.
Education
WIP is a place of learning.; especially on the topics of faith, justice, Ignatian values, Spanish basics, and about the unique communities you will immerse with as well as our community partners!
Community
WIP provides as space for you to build authentic community. We believe that faith, justice, and a full life can only be lived in the context of belonging to one another. "We have all known the long loneliness and we have learned that the only solution is love and that love comes with community." - Dorothy Day
Solidarity
WIP is not just a week long immersion, it is an opportunity to discern to rise to who we are called to be. We believe that means living in solidarity with those we met on immersion and those in our own city and campus community. "Solidarity requires that all members of society renounce something and adopt a...lifestyle to help all those who are in need." Pope Francis
Program Information
WIP's community gatherings are on MONDAY's from 8:00pm - 9:30pm, in both Fall & Spring semesters.
Weekly community gatherings (day and time) will NOT change! If you would like to be part of WIP, please keep Mondays from 8:00pm - 9:30pm free.
The Winter Immersion program invites you into a full experience of justice and faith/spirituality, meaning it's more than a week-long immersion. Rather, it is a 2 semester program that invites you into the mission and into a loving and inclusive community. We work hard to create engaging and thought-provoking prep and integration content that will assist you in understanding language and education around the injustice of ALL WIP immersion sites. We also aim to guide you in deepening your faith or spirituality through reflection, prayer, and group activities.
You will be on site at your immersion location for approximately 7 days
All faith backgrounds are welcome to participate and deepen their personal faith and spirituality. For you to make the best decision for you, please know WIP is a faith-based program rooted in Gospel values, Jesuit ideals, Catholic Social Teaching principles, liberation theology, and the integration of faith and justice. Prayer, discussion, and reflection experiences are central to the program.  
WIP upholds imago dei, which states every person is made in the image of God. WIP also upholds the human dignity of every single participant. The Winter Immersion Program is supportive and active on issues of diversity, equity, and inclusion.
Please read the WIP 2023 community commitment when it is made available.
Program Dates
Monday August 28th - Applications go live

Info Session (All in Forum Theatre)

Monday, Aug 28 - 7:00 pm

Tuesday, Aug 29 - 9:30 pm

Wednesday, Aug 30 - 4:00 pm

Thursday, Aug 31 - 1:00 pm

Wednesday, Sept 6 - 9:30pm

Thursday, Sept 7 - 3:00 pm

Wednesday, Sept13 - Applications Due

Friday Sept 15 & Saturday Sept 16 - WIP Participant Interviews

Tuesday, Sept 19 - Offers Extended

Comunidad Gatherings (Prep)

Monday, Sept 25 

Monday, Oct 2

Monday, Oct 9

Monday, Oct 23

Monday, Oct 30 

Saturday, Nov 4 - Sunday, Nov 5 - Retreat

Monday, Nov 6

Monday, Nov 13 

Monday, Nov 20

Monday, Nov 27 

Monday, Dec 4

Immersions - 1 week immersion, Jan 6 - Jan 13, 2024

Weekly Comunidad Gatherings (Integration)

Monday, Jan15 

Monday, Jan 22

Monday, Jan 29

Monday, Feb 5

Monday, Feb 12

Monday, Feb19

Monday, Feb 26

Monday, Mar 11

Monday, Mar 18

Monday, Mar 25 - Story Sharing Event: Ecuentro bridging borders through a faith that does justice

 
Immersion Sites
Organization - Iglesia Luterana Cristo Rey

Immigration - Poverty - Border Policy & other border issues

Volunteer and learn about issues of social justice along the U.S. - Mexican border. In a time where tensions are high along the border, you will come together with local community members to educate yourself and stand with the marginalized.
You will engage in a hands-on examination of the border region and partake in a cultural immersion in the issues that affect the lives of people living between two worlds. Encounter personal stories, meet with organizations serving migrants, meet an immigration lawyer and border patrol, serve with their after school program and more. Go from politicizing to humanizing an international crisis.

Dates: January 7th - January 14th 2023
$250 program fee
$800 travel fee

Organization - CRISPAZ

Jesuit Martyrs - St. Oscar Romero - Salvadoran Civil War - Water Issues - Push Factor Migration

Encounter the people of El Salvador through a faith based organization dedicated to building bridges of solidarity between the Church of the poor and the marginalized communities in EL Salvador; and communities in the US through mutual accompaniment. CRISPAZ is politically non-partisan, committed to nonviolence and supportive of the faith journeys of one another.

Students will do a two-day homestay, learn about the issues facing El Salvador, the dirty wars, and migration. Additionally, they will visit the place where the 6 Jesuits and 2 companions were martyred 3o years ago. Students will learn about Father Romero, visiting where he did his ministry, was martyred, and where he was laid to rest.

Dates: January 7th - 14th 2023
$250 program fee
$950 travel fee

Organization - Rostro de Cristo

Poverty - Community building - Water Issues

Work alongside the volunteers of Rostro de Cristo. RdC mission is not to fix Ecudaor, but to empower it. This program relies on building relationships with the Ecuadorian people. The SJU Immersion Program to Ecuador relies on a policy of intentionality that empowers local communities to make decisions and changes for themselves.

You will witness the hope and the challenges that co-exist side by side in the people of Ecuador, day in and day out.

Date: January 7th - January 15th
$250 program fee
$950 travel fee

Organization - Border Servant Corps

Immigration -Poverty - Border Policy & other border issues

Volunteer and learn about issues of social justice along the U.S. - Mexican border. In a time where tensions are high along the border, you will come together with local community members to educate yourself and stand with the marginalized.
You will engage in a hands-on examination of the border region and partake in a cultural immersion in the issues that affect the lives of people living between two worlds. Speak with migrants, visit those serving the border on a daily basis, meet with government officials and border patrol, learn about immigration law and more.

As the organization says, "In today's polarized society – surrounding almost every issue – it seems increasingly important to come together, get to know one another, learn about realities, think critically, and proactively engage with renewed understanding."

Dates: January 7th - January 14th 2022
$250 program fee
$800 travel fee
Fundraising
Fundraising... let's make it happen!
This program is about justice, and that means we make it possible for everyone!
Do not let financial concerns stop you from doing this program! We will work with you and make a plan! Please contact Tinamarie Stolz (tstolz@sju.edu) to talk about: 
Scholarships
Saving plans
Payment plans
Click the button below to view a slideshow on the fundraising and scholarship process.
During the application process, you can request a domestic immersion for financial reasons. Upon entrance into the program, you are guaranteed a spot at a domestic site! 
WIP has 2 Separate Financial Commitments
1. Program Fee
Non-refundable
Due September 20th, 2021 (if this is not feasible for you, please contact tstolz@sju.edu, we are happy to work with you!) 
Online Payment
2. Travel Fee
Approximately equal to the cost of plane ticket
Lodging
On site meals
On site programming
DUE November 28 (if this is a concern, come chat!) 
Tools and suggestions are provided for those who wish to fundraise
What does this include?
Program on site
Plane ticket
Retreat
Transportation to the airport, on site, and back from the airport
All meals on site
Not included - passport, vaccines, food at airport
Fundraising Ideas
Please note that fundraising is optional but highly encouraged.  Fundraising is not coordinated through the WIP program or the university; rather, it is up to each individual to raise the money needed for their trip.  However, we will assist with ideas, encouragement, and some instructions to help you out!  Here are a few possibilities to get started...
Utilizing Christmas, holiday, or birthday gifts
Instagram or Facebook challenges
March Madness bracket pool

Setting up a March Madness pool on ESPN or CBS Sports can be a great way to raise financial support for your immersion. If you ask for a $10 donation to join your bracket pool, and you have 30 friends join, you will raise $300. You can offer a gift card to the winner to encourage your friends to join.

A "Pick a Number" is a large board with the numbers 1 through 40 on it. This board could be set up at school, church, or work. Friends and family are asked to pick a number that represents the amount that they are willing to give. Once they pick an amount, that number is taken off the board (or X'ed out).  And check this out - If all 40 numbers are taken, you'll raise $820 -- enough to cover the second payment for an international trip!  Or, if you don't think people will give the larger amounts, you could put the numbers 1 through 22 on the board twice (44 numbers total) -- if all of them are taken, you would raise $506 -- enough for the final payment of a domestic trip!
What if the immersion is cancelled due to a health or safety issue?
If, due to circumstances relating to health and safety (e.g. COVID-19 concerns), travel is canceled after tickets have been purchased in your name, you will be refunded (1) a voucher for future air travel equivalent to the cost of your ticket, and (2) the remaining difference of your travel fee. 
Your $250 program fee is non-refundable and will be used to provide a great on-campus immersion experience.