English Alumni Spotlight
Meet Our Alums
English majors can do anything, and they do. Our students go on to work as journalists, writers, editors, lawyers, social media managers, communications specialists, copywriters, teachers and professors, among others. They work for nonprofit organizations and for-profit corporations and in public relations and government and so many more.
Below are profiles of some of our graduates using their English degrees from Saint Joseph's to set the world on fire. Our Editors at Work series also includes interviews with more of our fabulous alumni, including Bassam Sebti '08 (M.A.), former web and social Arabic editor at The Global Bank; Danielle Bullen Love '05, '06 (M.A.), former communications specialist at Trion Group; and Andrea Modica '11, senior project editor at Epic for Kids. 
Dana Mingione '15, High School Italian Teacher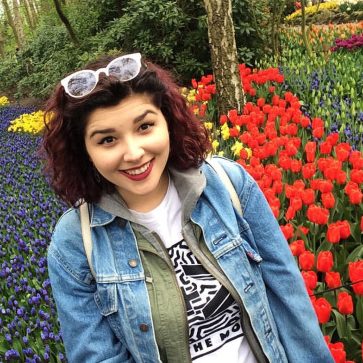 At the time of this interview, Dana Mingione '15 was an Italian teacher at Tappan Zee High School, her former high school, in New York. At Saint Joseph's, she was a triple major in English, Italian and linguistics. She also worked as a tutor in the SJU Writing Center and served on the staff of the Crimson & Gray literary magazine. Following her graduation from Saint Joseph's, she was an English teacher in Italy.
Why did you decide to become a teacher? 
Teaching was always something I could easily see myself doing. I was one of those kids that always loved school, especially my language and literature-based classes. I want to be a resource for kids like me who already have an appreciation for language and culture as well as for kids who may struggle with language. I also want to support students undertaking the extremely difficult task of learning English as a second or additional language.
What previous work experiences prepared you for your current position?
Before this job, I had had other teaching experiences, including nine months teaching English in Milan, a semester teaching English in Florence and a week-long summer camp teaching English in Philadelphia. This is my first real experience teaching Italian in a classroom of my own.
What do you like most about your job?
My favorite thing about teaching, in general, is definitely that "aha!" moment when students grasp a difficult concept, remember something on their own, or just generally "get it." I also love seeing the genuine joy and excitement that my students have for the Italian language and culture. One incredibly special aspect of my job this year in particular, however, is that I have the privilege of working alongside the teachers who inspired me to pursue this career path in the first place. I couldn't have hoped for a more supportive work environment.
How did your time at Saint Joseph's impact your career path?
I chose St. Joe's in large part because I wanted to major in Italian. My Italian major absolutely deepened my love for and knowledge of Italian language and culture, but I was also able to branch out and find areas of study that complemented my interest in Italian. English had always been near and dear to me, so majoring in English as well was a joy, but it was linguistics that snuck up on me and grew to become extremely important. Each new semester brought a new area of linguistics for me to explore, answering long-harbored questions and exponentially increasing my curiosity about language. Across all disciplines, the professors I had at St. Joe's were instrumental in my success. They encouraged me to pursue teaching, and I owe them all a great deal.
Do you have any advice for current English majors?
Enjoy where you are right now. Appreciate the point in your life where you currently find yourself and strive to get everything you can out of the present moment. Be curious, open to new possibilities and willing to try something outside of your comfort zone.
— Elizabeth Krakoviak '17
Thomas Dooley '02, Poet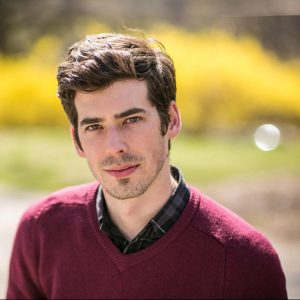 Thomas Dooley '02 is a poet living in New York City and a creative writing faculty member at New York University (NYU). He received an M.F.A. in poetry from NYU in 2011. He is the author of "Trespass" (2014). While at Saint Joseph's, he was a member of the University Singers, Chapel Choir and the SJU Theatre Company, then known as Cap & Bells.
Were your extracurricular activities at St. Joe's a big influence on what you chose to do later in life? 
They were. I did an independent study with one of my professors, and I think the independent study was to write and produce a one-act play. That was a formative experience for me. It was really the first time I was learning about the dynamic of mentorship and about the collaboration between a mentor and a mentee. I was also sticking my toe into how to shape a story, how to do edits, how to workshop a piece for creative writing. I felt those were the communities I wanted to be a part of. There was a certain openness and a shared value system.
What about classroom influences?
When I was a senior I was very much involved in the performing arts, and I remember I took a creative writing class. I had always been interested in creative writing. I took the class because it spoke to my interests. It was also a different kind of engagement with the world. It was creative and expressive writing. My professor, Dr. [April] Lindner, said to me, "I really can see you going into working on these poems, and I think you also could be published." I had no idea that that kind of a world existed or that I'd even be a part of that. When she said that, I stored it. I didn't push it out. I didn't negate it. I held on to it a little bit. It was always there. After graduation, I did theater. I worked in all different kinds of professions in the theater world, but when it came time to think about what I wanted to really learn more and consider at the time, I was like, "Okay, how do I see myself growing and where do I feel most alive?" I kept coming back to this idea of writing and publishing. It's always cool when people say, "I can see you here." Keep that locked away. It might come back later on. You never know.
What was it like to publish your first book of poetry?
It was exciting. The process of writing it took about three years, and some of those years, I was in graduate school at NYU in creative writing. I was benefitting from the feedback from the community there, the workshops and classes and, after graduate school, working on finishing the book. Once it was finished, I submitted it to a couple of [publishers], and I didn't hear anything from those submissions, so I submitted it to the National Poetry Series, which is a national, open competition for poets at any stage in their career. They choose five manuscripts every year. In addition to those manuscripts receiving the honor of being a National Poetry selection, they get published with five different publishing companies. My collection was published with HarperCollins.
Are there certain themes you like to utilize in your poetry?
I would say as a poet I'm most interested in exploring notions and experiences of relationships, either relationships in the family, relationships with your community, with your friends and then romantic relationships. My first book "Trespass" dealt significantly with family relationships and also kind of a primary romantic relationship that ended. "Trespass" really explores those notions of inner joy, grief, all those feelings coming from our experiences with people that we love. Right now, I'm working on a collection of poems that look towards sacred texts and making poems about the queer body and trying to find a way for the queer body to be sanctified in those texts.
What advice do you have for college students who are getting ready to graduate and are looking for a job?
When you graduate, nothing is life and death. Although it may feel uncomfortable and frustrating to not get this job, or not be at this salary, or have to take this job, or have to live here, all of those experiences are temporary. And then they become very, very small as you get older, as you start moving away from the anxiety of now being in the professional world. It becomes very minimized. Find the things that bring you joy, the friends that comfort you and don't become cynical. As much you can, stay connected to the world and believe in a certain goodness for yourself and also for the people around you.
— Vivian Milan '18
Bria Ragin '15, Editorial Assistant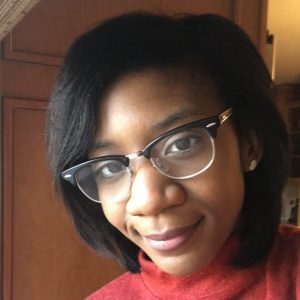 At the time of this interview, Bria Ragin '15 was an editorial assistant at HarperCollins' Children's Department.
What does your job at HarperCollins entail?
I read manuscripts and then do an edit letter of suggestions or ideas on what can be done to the manuscript. I take a look at submissions sent in from agents and write reader's reports or rejections. I also do administrative work.
What is your favorite part about your job?
I enjoy reading the manuscripts and finding interesting stories I have never read. I also enjoy helping the authors wrap their heads around their own ideas. It's great seeing everything from start to finish because there is a lot that goes into creating these novels. I enjoy working with other departments, too, like design, production and even finance. There are a lot of players in the publishing world.
Did you always want to be an English major?
I always wanted to go into publishing. Being an English major at SJU really helped me make connections in that field to get jobs. Dr. [Peter] Norberg put me in contact with another alumnus who worked in publishing, and through other connections by her, I was able to get in touch with the editor at HarperCollins.
What did you love most about being an English major and the English department?
I loved the professors the most. I took Tom Coyne's and Dr. [Jo] Parker's classes a lot to perfect my writing skills and analyze literature because I love doing that. I took April Lindner's class on young adult writing. Her class helped me hone my editing and writing skills, which helped me to land the job in the Children's Department at HarperCollins. The one-on-one teacher-to-student attention you get at St. Joe's and the relationship it builds really helps your time there and even afterwards with networking.
Where do you see yourself in the next few years?
I landed in the right spot in publishing for the editorial field and would love to continue on this track. I want to work up this ladder and produce more diverse books that younger people can relate to for their generations. Diversity is a real issue in publishing, and I want to, one day, acquire a number of #ownvoices books by talented, diverse authors.
Any advice for rising English Majors or those in your field?
You just have to be open to the idea of moving New York and be ready to make the move. I wasn't living in New York when I got the job, but if I wanted to work in New York publishing, I had to show that I was committed by moving to the city. It's also great to get your foot in the door because once you're in, you're in, and you can move around to what suits you best. In general, try different positions in marketing or editing or scouting. It's important to move around and find what you like. It's also important to find your own voice in your writing because having a unique voice sets you apart from other candidates. Get internships, have a good cover letter and don't wait until you're already graduated to apply for jobs.
— Alisa Verratti '18
Abby Riviello '14, Copywriter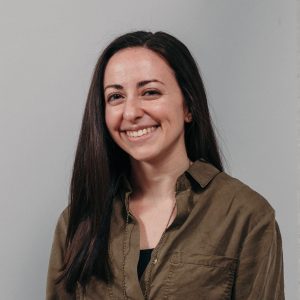 At the time of this interview, Abby Riviello '14 was a copywriter at Cohere, formerly At Media Branding, which has offices in Philadelphia and Baltimore. While at Saint Joseph's, she was copy chief for The Hawk student newspaper, a tutor in the SJU Writing Center and a peer ambassador for the SJU Center for International Programs after a semester abroad at the National University of Ireland in Galway.
How did you end up at At Media Branding? 
Right at the end of senior year, I was applying for an internship. I was an English and communication studies double major, and I wanted to work in media but also do a lot of writing, and in searching for internships, the one thing that kept coming up was copywriting, especially at agencies. I ended up interviewing at a couple agencies, but At Media was the one that hired me for an internship. It kind of just blended the perfect world of English and communications. They hired me at the end of the internship, and I've been here ever since.
As a copywriter, what does your typical day look like?
Oh, boy! So, we are a very small agency. There's only 13 of us, so we all wear a lot of hats. We have a wide variety of clients: apartment building clients, office buildings, also restaurants and non-profits. On any given day, I could be writing a strategy for a new client to kick off a project, writing a web manuscript for a website we're designing or writing a creative concept for a campaign with our designers where there's a lot of proofreading involved. It's a very wide range of things, and depending on what client or what day it is, my day could look completely different. It's what keeps it interesting.
How did your experiences at St. Joe's, perhaps even your experience as copy chief of The Hawk, prepare you for your career?
The Hawk is my favorite thing I've ever done. I loved the collaborative nature of The Hawk, working with all the different editors to put an issue together and being copy chief, getting to read and contribute to every aspect of the paper. I never thought I would find that same kind of environment, and yet here at At Media, it's that small, close-knit office, and we're very collaborative. I get to work on every type of project. The Hawk definitely prepared me for supervising copy editors under me and how to manage my interns because I do have one or two interns each round, so that was good practice. It helped me in the proofreading aspect of my job and ensuring quality. It helped me think about how to be creative and also push through those hard deadlines. There are very similar parallels.
What is your favorite project you've worked on?
My favorite project was for The Science Center in University City. We did kind of a brand realignment. We updated their website with new fonts and colors and updated their messaging mostly. We are also launching the "We Are All Scientists" campaign. I wrote a video manifesto for that, and it's basically to say, "Hey, everyone is a scientist. We all experiment, and we all repeat until we figure out what we're doing."
Do you have any advice for young writers or editors trying to break into the job market?
Don't limit yourself if you're not sure what direction you want to go in because it's all really good experience. From a writing perspective, I always just like to remember, even when I'm writing as a brand, we're still talking to a person. Remembering the human aspect when writing and remembering that writing is really to build connections is why I like writing.
— Ashley Cappetta '17
Brendan Prunty '06, Public Relations Account Executive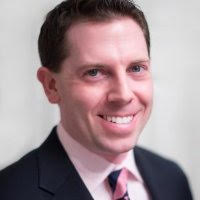 At the time of this interview, Brendan Prunty '06 was a senior account executive at Coyne PR. He previously worked as a sports journalist for The Star-Ledger and as a contributing writer for The New York Times, Rolling Stone and Sports Illustrated. While at St. Joe's, where he majored in political science and minored in English, he worked as a sports writer for The Hawk student newspaper. He is the author of "Basketball's Game Changers" (2017).
How did you get your first job in sports journalism? 
I sent in the neighborhood of 200 clip packets to newspapers and magazines. Just about a week after I graduated, The Star-Ledger had a lead for someone to work the nightshift for formatting baseball box scores, and I said yes, absolutely. Whatever I could do to get my foot in the door. And then from there I just peppered my editors with story ideas. Basically whatever it took to move off the desk and into writing full time. Lo and behold, it somehow actually worked.
How did you get published in such high-profile publications as Rolling Stone and Sports Illustrated?
In 2014 The Star-Ledger underwent a huge reorganization company-wide, so, unfortunately, I was laid off. I had built a pretty good reputation in terms of my writing and reporting, and not only that but contacts through other writers, through editors.
How was your transition from journalism to public relations?
I had gotten exposed to PR through a number of PR folks I had dealt with who pitched me story ideas and I grew friendly with them. I took notes on how they did their jobs, how they did their jobs with me, and then how I took their pitches and turned them into stories. I'm essentially just thinking of what I used to do but on the other side. I didn't have to reinvent myself and learn a whole new set of skills. It was kind of a natural transition that was made a little easier by my previous career.
What services do you provide to your sports clients?
Everything from getting them in the news to strategic planning to coming up with concept ideas for product launches. One of our clients right now is Phoenix Raceway in Arizona, and they're doing a big $178 million renovation project. We've done a lot of planning on events to capitalize on their NASCAR, IndyCar race weekends, their project highlights and milestones. We also represent the Harlem Globetrotters. Sometimes you'll see something funny in the news, and we'll jump on a phone call and say, "How can we take advantage of this to get a little notoriety?" It's a little bit of everything.
What else have you been working on?
This past February I published my first book, which was titled Basketball's Game Changers. It was a chronicle of the history of basketball— all the different components, whether it's players, teams or innovations that have made the game what it is. I took everything old and new and tried to weave some stuff in there that is known, like the Dream Team and Michael Jordan, with some innovations and moments and people that may not be at the forefront. I threw an NBA Jam chapter in there. A chapter about Chuck Taylor's sneakers. There was a little flavor of everything.
Any advice for writers entering a new work environment?
Frankly, just work hard. It sounds cheesy and simple, but I found in working in newspapers and now working in PR that no matter what your area of expertise is, if you continue to show that you're eager and enthusiastic and interested and willing to learn, people will gladly lend any amount of time to help you. In PR, it's a put-your-nose-to-the-grindstone-and-let-the-results-speak-for-themselves type of thing.
— Elizabeth Krotulis '17
Madeleine Keogh '15, Grant Writer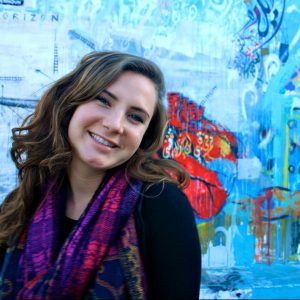 At the time of this interview, Madeleine Keogh '15 was an associate grant writer for WHYY.
Can you describe your job? 
I work in the fundraising department writing grants that seek to secure funding for WHYY and its programs from local and national foundations.
What led you to a career in grant writing?
When working in the Writing Center at Saint Joseph's University, a fellow tutor mentioned to me that she volunteered with a non-profit organization in North Philadelphia writing grants. Someone had told me about careers in grant writing before, but I hadn't really thought about it since then. I asked her if they were in need of more volunteers, and she said that they were. I began volunteering, and soon after that, started looking for jobs as a grant writer.
Could you describe what goes into writing grants?
When non-profit organizations seek funding for their programs, they will write a grant proposal. In this proposal, you justify the need for the money you are asking for by describing the program, the positive impact the program has on society, how you measure that impact, and the like. A proposal could be anywhere from a single page to 100 pages. Grant writing is not only writing but also a lot of talking with people in the affected community. You meet with people all day long as a spokesperson representing the work you're doing.
What is your favorite aspect of your job?
When someone has a new idea and we have to flesh out the program. It's interesting to see how a project idea comes to fruition in the real world.
If someone requests a grant, what does that process look like?
It varies based on who the grant is being written for. If it's a corporation, they express that they're interested in funding, and they have guidelines in place about doing so. We then see if any of our programs match their descriptions. If we find something that fits, then we work with other members of the organization to develop a budget and an idea. Then we write the grant that attempts to get them to agree that this is an opportunity and say, "yes, we should fund this." We process the grant and get the program going. Later on, we have to report on that grant. This process could vary from grants that take an entire year to execute, to a one-page grant that someone is already interested in funding.
What did you find most helpful in college that prepared you for your job?
Internships. That is one of the most important things you can do as a college student because it gives you experience to talk about when you apply for jobs and go in for interviews. It also helps you determine if it's something that you want to pursue as a career path. I always thought that I would be an editor. After volunteering at the non-profit organization in Philly, I saw that grant writing was something that I would actually enjoy doing as a career. In my position now, I still get to edit, it's just a different type of editing.
— Brittany Swift '20
Sarah Sutherland '16, Communications Specialist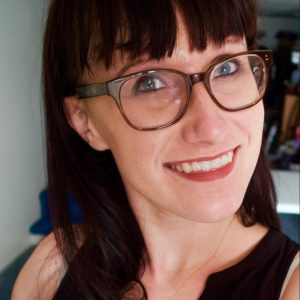 At the time of this interview, Sarah Sutherland '16 was a communications specialist in the National Customer Operations division at Comcast. While at Saint Joseph's, she was a copy editor for The Hawk student newspaper, a tutor in the SJU Writing Center, editor of the English Department Newsletter and a member of Sigma Tau Delta, International English Honor Society.
How did you end up at your current job? 
After graduating in May 2016, I got a job as an editorial assistant at a healthcare publication based in King of Prussia. Unfortunately, the company closed in early 2017, but my current team at Comcast saw a lot of overlap in what I did there and what I do now.
What do you do at Comcast?
My team is responsible for communicating information regarding new policies, products and updates to the frontline employees, meaning sales and repair agents, via internal databases and daily newsletters. Most of my day is spent editing information supplied by the teams that actually develop these products or updates, but I also occasionally write original content in the form of spotlight profiles of frontline agents.
What skill developed as an English major do you find most useful for the work you do now?
At Comcast, whenever I'm writing about a new product or policy, I have to be comfortable asking the developing teams questions and determining how to translate that information into language that can be easily understood by people who've never heard of the new product or policy.
Did your time tutoring in the Writing Center help prepare you for this job?
Funny story. When I had my initial phone interview with a recruiter for my first job, she noticed that I was a writing center tutor and exclaimed, "Oh my gosh, we love writing center grads!" Turns out that title means a lot to recruiters and hiring managers.
What advice do you have for college students searching for their first job?
Even if you think you're not qualified, apply anyway. You'll get a lot of rejections and, more than that, you'll apply to a lot of jobs and never hear back. That's okay! Applying and getting rejected helps you narrow down your search and hone your interviewing skills. You'll get a job that's perfect for you. It'll just take time.
Anything else you think students should know?
Don't underestimate the power of a St. Joe's degree. A huge part of the reason I got my first job is because my hiring manager was a Saint Joseph's University alum. Hawks are everywhere, and you'll find very quickly that SJU alums look out for each other, no matter how long ago they left the nest.
— Theresa Bender '17
Vanessa Constantinidis '13, '16 (M.A.), Associate Director of Admissions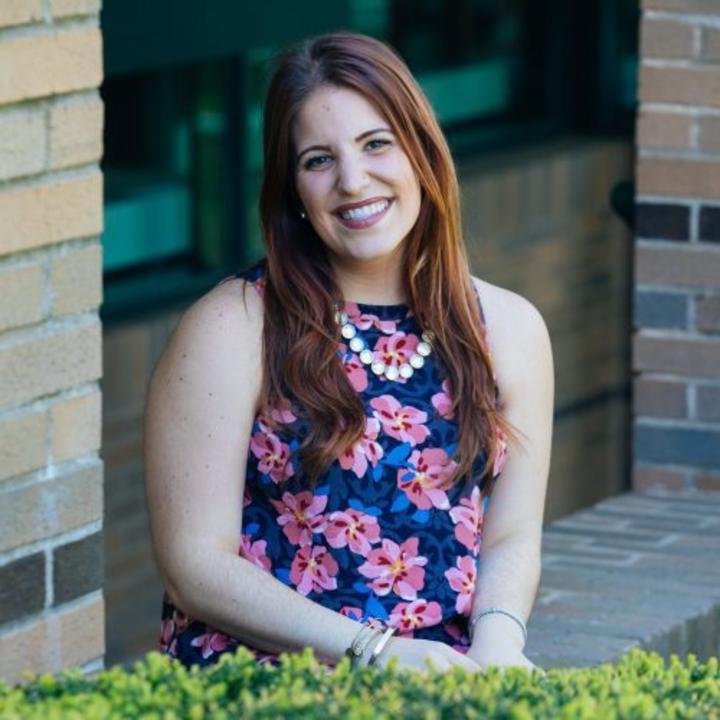 At the time of this interview, Vanessa Constantinidis, '13, M.A. '16, is the associate director of admissions at Hellenic College Holy Cross School of Theology.
What does your role in admissions entail?  
A big part of my job is looking at essays and seeing if the student is a great academic fit for the school. I also do counseling and consulting with prospective students and their parents, create content for emails and make sure that each team member is aware of what our enrollment goals are, what we've done and what we have to do.
What are some of your favorite parts of the job?
I work directly with our outside marketing resource, Ruffalo Noel Levitz, and that's something I really enjoy. They help us make sure that all of the content is aligned with the mission of the school and speaks to our audience. That's probably one of my favorite parts, doing that creative marketing. But in general, I enjoy being here to guide our office as well as our students.
How does your English degree help you succeed in your position?
When working with our creative team and our marketing, it's definitely helpful to have a writing background because you're able to have concise language and also the creativity that maybe someone from a different background wouldn't. And in any nonprofit or business role, an effective communicator will go a long way.
What drew you to higher education?
I was a work-study student in the study abroad office, and I was also a work-study student in the Writing Center at St. Joe's. Both of those jobs allowed me to have some hands-on experience in higher education and administrative work. After I graduated, I got a job in international ed, and I stayed in higher ed because I think it's a good mixture of education and business. You can pair consulting and counseling with management and leadership, so I find that exciting. And writing can be used in every aspect of the job. Altogether, it fit my goals and my interests.
How did your English courses at Saint Joseph's University help you hone the skill set necessary for your current job?
As an undergrad, I loved every creative writing class. When I got into my graduate degree, I began to see how writing was applicable in more than just a creative way. Together, it really allowed me to see how writing was effective in the workplace. You're able to look at an application essay and find some grammar mistakes, and that's normal, but you also see a student's creativity. It's also important for academic writing, web or email content. While you definitely need to have the creative mindset to do those things, you still need to make sure that the grammar is correct and that everything will make sense to your audience.
Do you have any favorite memories of your time as an undergraduate?
I was a member of the Italian Club, and I studied abroad in Rome and loved everything about it. Specifically related to the English department, I think that my professors and the classes I took were just the best resources to see where to go next. In general, studying abroad and making really great friends is definitely one of my favorite memories.
— Molly Grab '17
Julia Clements '14, '15 (M.S.), Fifth & Sixth Grade Teacher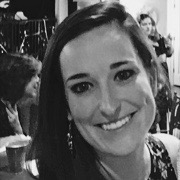 At the time of this interview, Julia Clements, '14, '15 (M.S.), is a fifth- and sixth-grade teacher at St. Veronica Independence Mission School in Philadelphia.
Did you intend to become a teacher all along? How did you choose that route?
Yes, I intended to become a teacher. I had an amazing high school English teacher who inspired me to get my degree in secondary education. But the thing I love about my English major is that it leaves the door open to many other job opportunities as well. I know people who teach, but I also know people in finance who graduated with English degrees. You're never stuck as an English major.
Do you have a teaching specialty?
I am teaching fifth and sixth-grade English language arts. I am also the reading support teacher for grades kindergarten through sixth. I received my master's in reading and English as a second language.
How did your major prepare you for life after college?
It gave me the necessary tools to become a more confident English teacher. St. Joe's allowed me the experience to observe multiple classrooms in a variety of schools throughout my college career, which helped me pick and choose the different types of strategies I would like to implement within my own classroom.
What was the best piece of advice you received about postgrad life before you graduated?
Keep asking questions and, on top of that, learn as much as you possibly can.
What advice would you offer to first-year students considering the English major?
Make sure you time manage. There is a lot more work than high school, but it's worth it. Also, don't be afraid to speak your opinion in class. The best part of English courses are the discussions.
What advice about the work-a-day world would you give to a rising senior or recent graduate?
Not be too hard on yourself. You're new in the professional world. There is so much to learn.
— Tess Hill '18
Ryan Birchmeier '12, Public Affairs Associate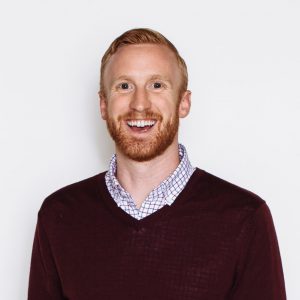 At the time of this interview, Ryan Birchmeier '12 was a public affairs associate at the New York City Economic Development Corporation. Prior to this position, he served as communication and engagement manager in the Office of Innovation and Technology for the City of Philadelphia. At Saint Joseph's, he was a member of the Men's Track & Field Team and a tutor in the SJU Writing Center.
What do you do at the NYCEDC? 
The Public Affairs department manages external communications and handles media relations. We write press releases, media advisories and talking points, issue statements to reporters, and manage press events.
How did you end up working in government?
Randomly. I applied for nearly every job I could find after I graduated. The City of Philadelphia was the first place to offer me a job. I figured I would stay for six months and find something else. I never considered working in government, but it wound up being too interesting to leave. In government, and especially in political communications, you get to work on a wide range of projects and programs and meet people from every walk of life. The field has the same number of pros and cons as any other industry, but every day is interesting.
How did your English classes at Saint Joseph's University impact you as a writer?
It made me a better writer because it gave me an opportunity to actually write. I miss writing classes and one-off exercises that forced me to sit down and write something creative. It's a hard thing to do, for me at least, without the structure of a class or prompt.
How did your English degree prepare you for working at the NYCEDC?
It gave me the confidence to be creative. I've had to learn as I go, just like in every job I've had. The English degree gave me the chance to read some of the world's most brilliant people, and then experiment and tweak my own creative process. The experience gave me the confidence to think critically, quickly, and use my creativity to help solve problems. Thank goodness I didn't spend four years looking at Excel worksheets. That wouldn't have helped me.
Do you have any postgraduate advice for an English major?
Don't listen to your parents' friends. My parents were supportive of me being an English major, but other adults would say things like "What are you going to do with that?" I think there's too much emphasis on practicality when it comes to education and line of work. Go do what energizes you. I accepted a random job with the City of Philadelphia because it seemed interesting. It wasn't well planned or practical, but it led me down an interesting path.
— Jimmy Wyatt '17
Amy Banner '13, Fifth Grade Teacher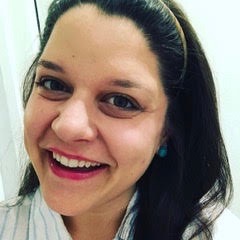 At the time of this interview, Amy Banner '13 was a fifth-grade teacher at Sacred Heart Grade School in Camden, New Jersey. While at St. Joe's, she worked as a writing tutor in the SJU Writing Center.
What did you learn as an English major that prepared you for your career as a teacher?
Being an English major allowed me to master the skill of self-teaching. If there was an idea or concept I didn't know or understand, I was prepared to read, research and learn all I could before relying on someone else to teach me. I think that is an extremely important skill as a young alumna and twentysomething. It is also a skill I promote in my classroom. If the students are curious about something, they have the resources and ability to read and learn more about it. I also worked in the Writing Center while at Saint Joseph's University. Not only did this expose me to so many other content areas, but it prepared me to work with other tutors and also students of various writing levels and experiences. I think my work in the Writing Center most prepared me for my teaching career.
What has been your most memorable experience at SJU?
While at St. Joe's I was really involved with Campus Ministry. My favorite experiences from that were leading an upperclassmen retreat and visiting the beautiful country of Ecuador twice with Summer Immersion.
What advice would you give to a freshman who is still undecided or thinking about majoring in English?
With an English major, you can't go wrong. I went through a period of time searching for jobs outside the education world, and so many posts required applicants to have a solid foundation of reading, research and writing skills. It is also, simply put, an enjoyable major. I formed close bonds with many of my professors, enjoyed small, round-table-style classes and truly looked forward to attending.
What advice would you give to a rising or graduating senior?
My advice would be to enjoy every moment, to try new things and not to stress about the future. That first year out the door is a tough one, but it is the year in which I learned the most about myself. I changed jobs, moved and endured many challenges. Looking back, I think I handled myself well in the face of all of that and in part, that was due to the preparation I received, academically, socially and spiritually,  at St. Joe's.
— Kiana Porter '19