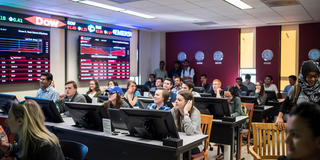 Department of Finance
The finance department at Saint Joseph's University offers innovative undergraduate and graduate programs, preparing students for a wide variety of careers in finance, real estate, risk management and insurance, and so much more.
The Department of Finance is dedicated to teaching students how individuals, businesses, and governments raise money, select investments, and manage resources. Finance students also gain an understanding of global financial markets.
Finance is a broad discipline, covering topics that affect individuals, organizations and society. Careers in finance require strong mathematical, computer and communications skills, and faculty provide real-world experience from former positions in the industry to prepare students for successful careers after graduation.
The undergraduate and graduate finance programs at Saint Joseph's University explore the current financial practices of both businesses and individuals in depth, preparing students for positions in banking institutions, large and small business enterprises, insurance companies, and investment firms. Programs are flexible, allowing students to develop a curriculum tailored to their specific interests in areas such as real estate, investments, and financial risk management.
Explore Our Department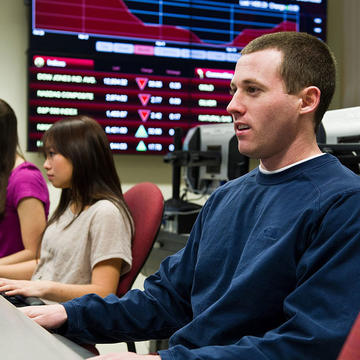 Finance Degree Programs
The finance department offers undergraduate and graduate programs in finance, real estate and risk management and insurance.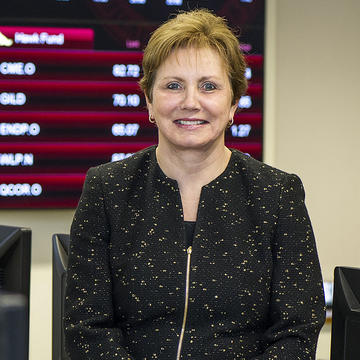 Our Faculty
Faculty members bring real-world experience in risk management, actuarial consulting, financial reporting and so much more.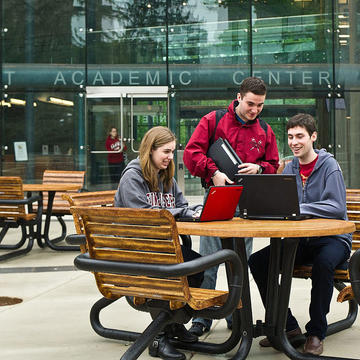 Student Resources
Explore scholarships, organizations and publications for students studying risk management and insurance, real estate and finance.
Saint Joseph's RMI program gave me the knowledge, skills and credibility to be able to land a job. The program gave me so much knowledge that I am able to keep up with seasoned underwriters and I have no doubt that the skills I have learned will only work to propel my growth in the future!"

Not only are the professors within the finance department extremely helpful and supportive, but they have assisted me in my classes first hand and have given me a broader knowledge within the world of finance."