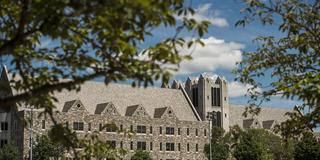 Haub Innovation Speaker Series
The purpose of this speaker series is to provide students with the opportunity to hear from forward-thinking industry leaders on innovation and entrepreneurship. Speakers from various industries will share their perspectives and experiences as they apply to their industry or company. They will also offer insight into how individuals can develop an entrepreneurial mindset and cultivate a culture of innovation.
Co-Sponsor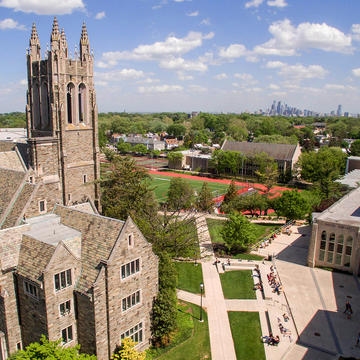 October 12th, 2021 7-8 pm
Breaking Barriers Impacting the Next Generation of Leaders.
Kathy Heilig
Chief Accounting Officer and Controller, SEI
Colleen Stratton
Workforce Development, SEI
Kathy Heilig is the Chief Accounting Officer and Controller at SEI. SEI is a leading global provider of investment processing, investment management and investment operations solutions. In her current role, Kathy is accountable for all SEC and other regulatory filings for the Corporation. In addition, she is responsible for all internal reporting for the Company and supervises the accounting functions including tax and Sarbanes Oxley compliance. Kathy is also involved with commercial issues in the business segments of the Company primarily around client and product profitability, revenue recognition concerns around new contracts, and cost associated with larger expenditures.
Kathy served as one of the founding board members of the SEI Women's Network, a group that encourages the professional success of SEI's many talented women. She served as its president for the year 2011. She is also on the Board of Directors of the Economy League of Greater Philadelphia and had served as the Vice Chair of the League's Finance Committee.
Kathy has served in her current role since May 1999. She was the Treasurer from May 1997 to May 2005 and the Director of Taxes from 1987 to 1991. Prior to joining SEI, Kathy was a Tax Manager with Arthur Anderson LLP. Kathy has a BS from LaSalle University and earned her MBA from Saint Joseph's University.
Colleen Stratton is the global head of the Workforce Development Team at SEI. She has been at SEI for fifteen years. She is responsible for all functional areas of Human Resources. Prior to joining SEI, Colleen was the Vice President of the Consulting Practice for CBI Group, which involved Human Resource Projects and outsourcing for high growth, start-up, and mature organizations.
Prior to joining CBI Group, Colleen held positions at the executive level in companies varying in size, from start-up to Fortune 1000. Past experience includes work with the Department of Defense, Shared Medical Systems, Gladwyne Software Surety, Innovative Consulting, XRT, and ICON Solutions.
Colleen has her MBA from Case Western Reserve University, her BA from Catholic University, and has also successfully completed her PHR certification. She is also a proud GMA graduate. Colleen is certified in Predictive Index and Gallup Strengths.Colleen has also served as an Officer of the SEI Women's Network and is a member of the Forum of Executive Women.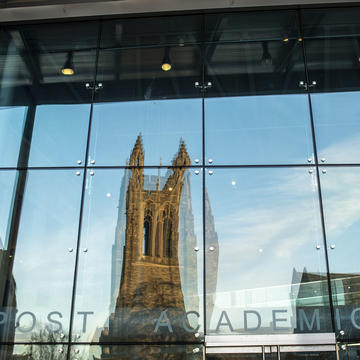 November 4th, 2021 7-8pm
The Innovation Process: From Ideation to Commercialization
Carmen Rivé, Principal and Department Head, Retirement Plan Client Services Institutional Investor Group, Vanguard
Dina Caggiula, Head of Participant Journeys, Vanguard
In this presentation, Carmen and Dina will share the innovation process that Vanguard uses to re-imagine their participant web experience and their objective to provide a "personalized" experience for every participant that Vanguard serves. This is all powered by the AWS platform, artificial intelligence, and working in new ways that integrate new technology development methodologies such as design thinking, client journeys, and agile methodology.
Carmen Rivé is a principal and department head in Vanguard Retirement Plan Client Services, where she leads a team of relationship executives who manage and oversee partnerships with Vanguard's largest full-service recordkeeping clients. Her team helps ensure successful plan administration, outstanding service, and fiduciary-duty compliance for plan sponsors with, in aggregate, assets of more than $125 billion and more than 1.3 million participants. Before her current role, Carmen spent seven years as the head of Primary Flagship Services in Vanguard Retail Investor Group, where she was responsible for maintaining client relationships that invest more than $1 million in assets with Vanguard. She started her professional career as a certified public accountant at Price Waterhouse LLP. After four years as a CPA, she began her Vanguard career in 1995. Carmen earned a B.S.A. from Saint Joseph's University, and she holds FINRA Series 6, 7, 24, and 63 licenses.
Dina Caggiula is the Head of Participant Journeys, whose team is responsible for the evolution of the digital participant experience. Previously, Ms. Caggiula was the department head for Education Services and Support, responsible for creating and delivering retirement education to Vanguard's institutional participants. Ms. Caggiula, who joined the company in 2011, spent much of the early part of her career in the Retail Investor Group, leading crew who serve Vanguard's highest-net-worth clients. She also helped launch the company's hybrid advice platform, Personal Advisor Services®. In 2015, she became chief of staff for the Legal and Compliance Division (now the Office of the General Counsel), reporting to Vanguard's general counsel. In this role, she oversaw board planning and served as point of contact for the board of directors and senior staff.
Ms. Caggiula earned a bachelor's degree in finance and an M.B.A. from Saint Joseph's University and serves on the university's advisory board for the Pedro Arrupe Center for Business Ethics. She holds FINRA Series 7, 24, 63 and 65 licenses.
November 17th, 2021 7-8 pm
Materials that Matter: Enabling a Mobile, Intelligent, and Electric future
Mary Jane Raymond
Chief Financial Officer and Treasurer, II-VI Incorporated
Julie Sheridan Eng
Senior Vice President and General Manager Optoelectronics and RF Devices BU, II-VI Incorporated
Mary Jane Raymond has been Chief Financial Officer and Treasurer of II-VI Incorporated since March 2014. Previously, Ms. Raymond was Executive Vice President and Chief Financial Officer of Hudson Global, Inc., from 2005 to 2013. Ms. Raymond was the Chief Risk Officer and Vice President and Corporate Controller at Dun and Bradstreet, Inc., from 2002 to 2005. In addition, she was the Vice President, Merger Integration, at Lucent Technologies, Inc., from 1997 to 2002, and held several management positions at Cummins Engine Company from 1988 to 1997. In 2019 Ms. Raymond was named to the Board of Directors and Audit Committee of Veeco, Inc. Ms. Raymond holds a B.A. degree in Public Management from St. Joseph's University, and an M.B.A. from Stanford University.
Julie Sheridan Eng serves as Senior Vice President and General Manager of II-VI's Optoelectronic and RF Devices Business Unit, which includes GaAs VCSELs for 3D Sensing as well as CMOS/BiCMOS Integrated Circuits. Prior to joining II-VI, Dr. Eng served as General Manager of Finisar's 3D Sensing, EVP of Finisar's Transceiver Engineering, and Director of Transceiver Engineering at AT&T/Lucent/Agere. She holds a B.A. in Physics from Bryn Mawr College, B.S. in Electrical Engineering from the California Institute of Technology, and M.S. and Ph.D. degrees in Electrical Engineering from Stanford University. She has published over a dozen papers and holds seven patents.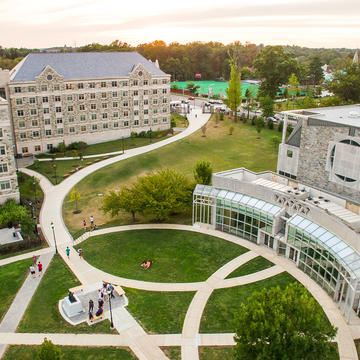 Answering Women's S.O.S. – How Leading in the Jesuit Tradition Can Avert a National Workforce Emergency
Kate Shields, CEO of Vault Communications
Ms. Shields will present on the call to empathetic leadership in the Catholic Jesuit tradition. She will further highlight its imperative in the current COVID-19 context. Named a 2020 Most Admired CEO by the Philadelphia Business Journal, Kate has nurtured a core values-driven, talent-centric culture at Vault, which has been recognized as one of the fastest-growing marketing communications firms in the country by Inc. magazine.
Co-Sponsors: The Faith-Justice Institute's Joseph William and Madeline Eberle Klein Fund, Women's Leadership Program, and Department of Communications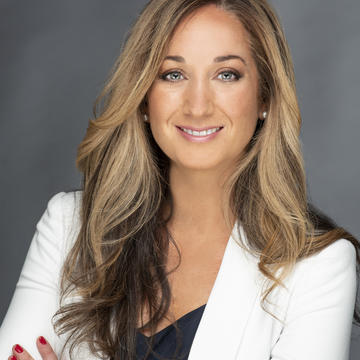 Developing an Innovative and Entrepreneurial Mindset
Sunny White
CEO, Xavier Creative House
Sunny drives the promotion of global brands for pharmaceutical, biotech, and medical device. She founded Xavier Creative House (XCH), a healthcare marketing agency that builds BOLD and EVOCATIVE solutions, pushing the edge of creativity.
Sunny is the point person for positioning your brand into a "Powerhouse." As CEO, she leads Operations and Client Management, using a wealth of experience gained from her roles in communications, compliance, and sales in rapid-growth companies.
Sunny shines when it comes to creating opportunities, solving problems, and enhancing your business, with her greatest contributions being determination and drive. She never lets up when it comes to building your brand and your business.
Sunny is currently enrolled in SJU's The Pharmaceutical & Healthcare Marketing Post-Master's Certificate program. Prior to that, she completed Wharton's Leadership in a New Era of Healthcare Certificate program. Sunny earned an MBA with a concentration in international marketing from Saint Joseph's University, Haub School of Business. She studied business administration at Saint Michael's College, graduating magna cum laude with a Bachelor of Science.
April 27th, 2021 7-8PM
Creating a Culture of Possibility and Talent Within Your Team
Dee Adeyemo
Executive Director, Accounting Operations, Comcast
Dee Adeyemo is currently an Executive Director of Accounting Operations for Comcast Business. She's spent 17 years in corporate America and specializes in turning around underperforming teams, establishing policies and procedures, and standardizing KPIs. Inside and outside of the office she's always had a passion for improving race relations, creating equity, and driving inclusion. A 2020 graduate of SJU's eMBA program, Dee is committed to continuing education and looking forward to spending time in university classrooms in the future. Dee resides in Delaware county PA with her 2 sons Kamau (12) and Kaleb (10)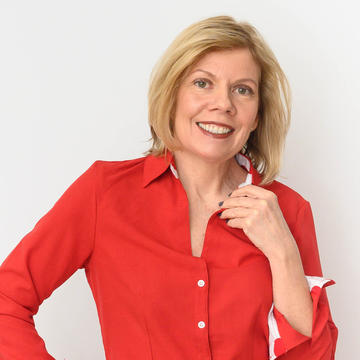 It's Not a Start-Up, It's a Mission
Smart Adaptive Clothing was developed for all those with any kind of difference—be it physical or otherwise—that requires the easy fasten, effortless style this line provides. The company creates clothing that allows people to dress with dignity. In this presentation, Nancy will discuss the importance of changing your mindset and breaking out of your traditional mindset.
Nancy Connor, Founder and CEO
Smart Adaptive Clothing
Nancy M. Connor is the founder and CEO of Smart Adaptive Clothing, based in Philadelphia, PA. Nancy is breaking barriers as an innovative designer and advocate for adaptive clothing for people who struggle with dressing themselves or others. The company's easy to fasten apparel builds confidence, independence, saves time with effortless style. Throughout her career, Nancy has received many awards and made numerous media appearances. More recently, Nancy was featured in London Fashion Week and Philly Fashion Week (Feb 2020). She has appeared on Today Show, Fox 29 Philly, 6abc news Philly and featured in the Philadelphia Inquirer. Nancy was a 2019 finalist in the QVC The Big Find; New and Innovative Products that Improve Lives Design Philly; Best in Design Competition – Innovation 2019.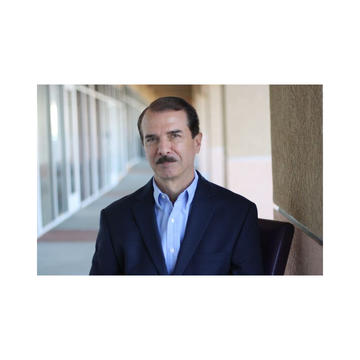 Innovation in a Highly Regulated Environment: How the McKinsey of Cannabis Cultivates Innovation
This presentation will address the acceleration of entrepreneurs in the innovative and highly regulated cannabis industry. In this presentation, Phil will explore the process of creating an innovative product or service, including understanding market needs, building prototypes, scaling, and leveraging technology. He will also discuss the importance of execution, including overcoming the capital challenge and dealing with the unexpected (e.g., COVID).
Phil Valvardi, Managing Partner and CFO
Global Go Consulting, Los Angeles, CA
Phil Valvardi has spent most of his career leading innovative businesses within the highly regulated financial services industry and, more recently, in the highly regulated cannabis industry. Most recently, Phil was the CEO of Highroad Consulting Group, a leading cannabis consulting firm. Before that, Phil served as CFO at GlobeOne, a financial technology company developing a mobile financial platform. Phil also served as CEO of Maverick Network Solutions and presided over its acquisition by Fiserv. Phil was also President of the MAC Network, one of the largest debit networks in the U.S., which was sold to Concord EFS/First Data for over $1.0 billion. Early in his career, he held executive positions in the payments and financial divisions of CoreStates Financial Corp., now part of Wells Fargo Bank.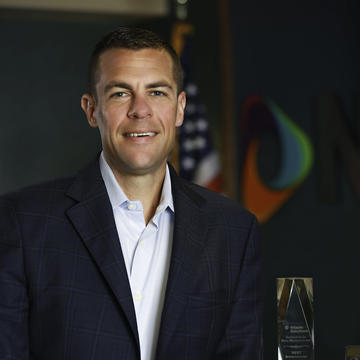 Pivoting During a Crisis: How NEST responded to the Covid-19 Pandemic
During Covid-19, many businesses struggle with financial instability, unpredictable work order volume, loss of industry contacts, furloughing and, remote collaboration. In this presentation, Rob Almond will share how NEST survived and thrived in this challenging environment.
Rob Almond
CEO, Nest
Rob Almond officially joined NEST in 2002, although he has been in and around the company since its inception in 1994 under his father's direction. Since taking over leadership of NEST in 2015, Rob has led the charge to bring industry-leading software solutions to both NEST clients and service providers. Rob's direction and guidance in developing the Integrated Facilities Management enterprise-wide solution has brought new offerings to clients, including best-in-class business and financial analytics that help drive real cost savings. His strong desire for a great workplace culture has allowed the organization to see double-digit percentage growth each year since 2015. Rob recently appeared on CNBC and Fox Business.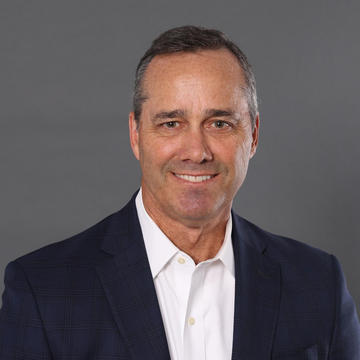 One, Two, Three Strikes . . . I'm Now, CEO?!
Today, to advance your career is not necessary to remain with a "big company for 25-years". Instead, the opposite, moving within and even outside of your industry can be the key to success. In this presentation Jim Moran, CEO of Biocoat, will share how being part of three RIF's (reduction in force) actions helped his career and fueled his desire to be 'in control' of his life. He will share how to engage your entrepreneurial and innovative spirit and how your attitude and ability to network can lead you to places you never thought possible.
Jim Moran, CEO
Biocoat
Jim Moran ('86) comes to the Haub Innovation Speakers Series with over 30-years of global executive leadership experience in the U.S., Europe, Canada, and Japan/Asia. He has dedicated his career to 'Helping People Lead a Better Quality of Life.' by specializing in innovative technologies in the Life Sciences. He has experience in the areas of; Biomaterials, Advanced Wound Care, Balloon Sinuplasty, Ophthalmology, and the Veterinary Market, to name a few. Jim brings extensive knowledge of leading domestic and international organizations in the areas of Executive Management, General Management, Sales & Marketing and Corporate Vision & Strategy. Also, he brings a broad base of experience having worked in Fortune 100 Companies, Private Equity, Venture Capital Start-ups, and has founded two startup companies of his own. He currently serves as President and CEO of Biocoat, Inc. (Horsham, Pa); is a Visiting Board Member at St. Joseph's University; and is a Board Member and Chair of the Academic Affairs Committee at Arcadia University.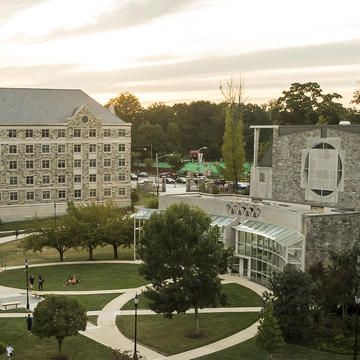 Entrepreneurship and the Road to Success
Is being a successful entrepreneur an innate talent or a skill that can be taught? The road to becoming a successful entrepreneur is far from the Hollywood versions and is littered with failures, learning, and hard-earned successes. In this session, Russ Kliman will help define what an entrepreneur is, key traits, skills needed, and explore what it means to be a successful entrepreneur.
Russ Kliman, Global Leader
SEI Ventures
Russ is the global leader of SEI Ventures, SEI's corporate venture capital program. Throughout his career, Russ has led product design, technology, and innovation strategies for several businesses, ranging from startups to billion-dollar enterprises. During his 19-year tenure at SEI, he has led various strategic initiatives, including new business marketing, business development, product design, and technology. Russ is an innovator and design leader. He is a global speaker on fintech, innovation, and design thinking.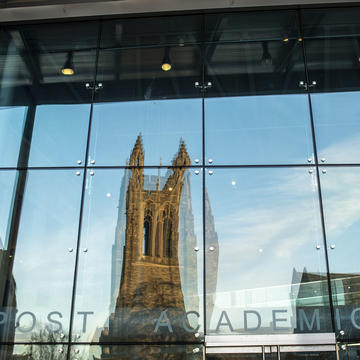 How To Prevent Innovation Stall
Many I.T. and data teams talk about innovation, transformation, and being Agile – but buzzwords aside real innovation only occurs when the culture is accepting, and the climate is ready. We will explore some examples of where culture was the greatest resistor or enabler to innovation and how to overcome some of these challenges.
Eric Hagopian, Chief Information and Data Officer
PCAOB
Eric Hagopian is currently the Chief Information and Data Officer for the Public Company Accounting Oversight Board (PCAOB). In this role, Mr. Hagopian will advance and enhance the PCAOB's information technology and data management strategies.
Before joining the PCAOB, Mr. Hagopian served as the Director of Data Governance at CareFirst BlueCross BlueShield, where he was responsible for developing a data governance framework. Before joining CareFirst, Mr. Hagopian was a Chief Technologist for the Booz Allen Hamilton Strategic Innovation Group and he also spent several years as the Chief Data Officer for the U.S. Department of Homeland Security Immigration and Customs Enforcement.
Throughout his career, Mr. Hagopian has served in a variety of technical and data analytics roles at several companies. Mr. Hagopian earned his master's degree in applied information technology at the Volgenau School of Engineering at George Mason University and also holds a bachelor of science degree in mechanical engineering from Syracuse University's L.C. Smith College of Engineering.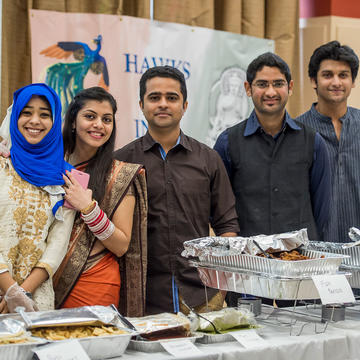 Landing Your Dream Job in Corporate America: The Little Things Matter
Brendan will share tips that have helped him quickly advance his career and scale his brand at a large, global corporation.
Brendan Gillespie, Senior Sales Executive, Large Enterprise Accounts
SAP
Brendan is an enterprise software professional with over eight years of SAP experience across The Office of the CEO, Global Operations, Sales, Presales and Consulting. Brendan graduated from Saint Joseph's University with an Accounting Degree in 2013 and began his career as a Consultant at PwC. Two years later, he left PwC to start a career at SAP. Within five years, Brendan was working directly for SAP's Co-CEO as a trusted advisor, responsible for the strategic planning and execution of the Co-CEO's engagement with key customers and partners globally to drive revenue, cloud adoption, and customer success.
Brendan is now a Senior Sales Executive at SAP and leads cross-functional teams across SAP to deliver technology solutions and transformational business outcomes for large enterprise customers across the Northeast. He is also a Member of SJU's Haub School of Business Board of Visitors.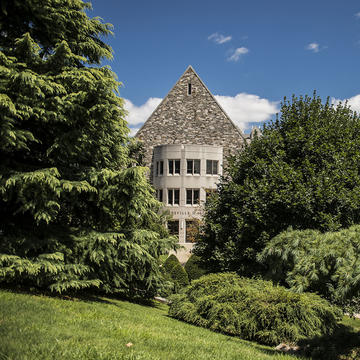 Opportunities in a Time of Crisis
In this presentation, Dan will discuss the process of identifying opportunities during challenging times and share examples from the food industry.
Dan Croce
SVP, Sprouts Farmers Markets
Dan Croce is a food industry executive with over 35 years of experience with the last two years at Sprouts Farmers Markets. Dan joined Sprouts Farmers Markets in 2018 to develop, support, and expand the Sprouts brand through the eastern United States. Before joining Sprouts, Dan was with Albertsons holding various positions of increasing responsibility to include division President for ACME Markets.
Dan is a graduate of the University of Delaware where he earned a Bachelor of Science degree in agricultural business in 1991 and attended the Executive Education Program of the American Food Management System at the Haub School of Business, St. Joseph's University in 1998. Dan currently sits on the board for St. Joseph's Academy for Food Marketing and has had held various board seats over the years with The New Jersey Food Council and the Pennsylvania Food Merchants Association.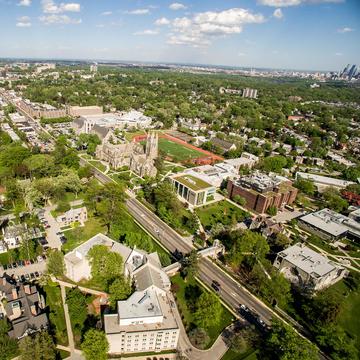 Innovation Starts with Culture
In a world characterized by disruptive business models and technology, consumer hyper-adoption, and hyper-abandonment, and where startups not only challenge but conquer well-entrenched incumbents, enabling an an innovative culture is more critical than ever. In this session, Russ Kliman will examine how to create culture-based initiatives that foster innovation and creative problem solving for today's workforce.
Russ Kliman, Global Leader
SEI Ventures
Russ is the global leader of SEI Ventures, SEI's corporate venture capital program. Throughout his career, Russ has led product design, technology, and innovation strategies for several businesses, ranging from startups to billion-dollar enterprises. During his 19-year tenure at SEI, he has led various strategic initiatives, including new business marketing, business development, product design, and technology. Russ is an innovator and design leader. He is a global speaker on fintech, innovation, and design thinking.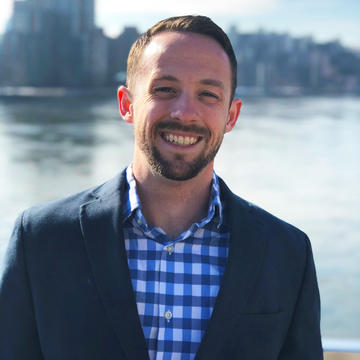 How Hulu is Transforming Digital Advertising through OTT and Connected Devices
In his presentation, Steve will share Hulu's innovative approach to advertising. All of Hulu's Advertising products are focused on giving the user choice, customizing the ad experience based on consumer viewing, or driving purchase intent for marketers. Steve will showcase products and offerings and demonstrate how Hulu is genuinely the Innovator in OTT Advertising.
Steve Dorn, Director of Ad Operations
Hulu
Steve Dorn, a fellow Hawk from the class of 2011 #THWND has been in Advertising since he graduated. He started his career at Universal McCann, an Ad Agency in NYC. Approximately two years later, he made a move to Hulu.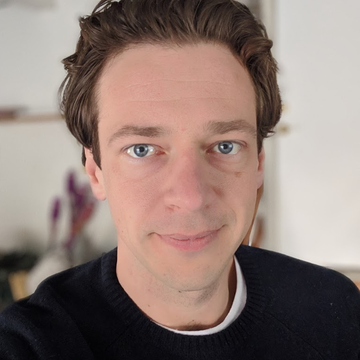 Digital Advisor: Purpose-driven Innovation at Vanguard
From inception, Vanguard has been on a mission to take a stand for all investors. In the 45 years since Jack Bogle founded Vanguard, a company owned by its investors, the model has disrupted investing across the globe leading to broad acceptance of the once-radical idea that low-cost passive investing is the best chance for financial success. Yet millions of people still need help; millions still can't access the power of the markets; millions still struggle to progress up the economic ladder. In 2019 Vanguard launched "Digital Advisor" it's all-digital advice platform built for everyone and remaining faithful to its roots the "DA" team imagined the service from scratch. With the ambitious task of making holistic financial advice and the power investing accessible to millions, the team used tools such as design thinking, machine learning, and LEAN development to launch a new product and business line in record time.
Matthew Flickinger Head of Strategy, Vanguard Digital Advisor
Vanguard
Matt Flickinger graduated from Saint Joseph's Haub School of Business in 2005. For the past fifteen years, Matt has worked in roles across technology and business at Vanguard. Beginning as a software developer, he then applied the tools of technology to traditional business roles. His background includes quantitative analytics in investment management for Vanguard's equity funds, managing the mutual fund trading operation in their retail brokerage division, overseeing the offshore development footprint in India, and most recently, leading product and software delivery for Vanguard's entrant into the field of robo advice: Vanguard Digital Advisor.
More on Haub Innovation Series